Ivanka Trump congratulates Karlie Kloss on Josh Kushner engagement: 'Blessed to have you as a sister'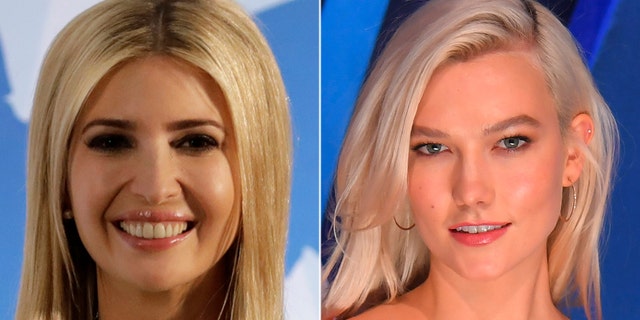 Karlie Kloss and Josh Kushner's engagement got some support from a White House figure this week: the groom's sister-in-law, Ivanka Trump.
Both Kloss, 25, and Kushner, 33, posted about the engagement on Instagram — and Trump offered her well wishes to the happy couple.
Kloss shared a photo with her followers on Tuesday of the couple, calling her fiance "my best friend and my soulmate."
"I can't wait for forever together," she added. "Yes a million times over 💍."
DAVID FOSTER, KATHARINE MCPHEE 'ARE PERFECT FOR EACH OTHER,' RECORD PRODUCER'S DAUGHTER AMY SAYS
"So, so happy for you and Josh!" she said in the comments section, per People. "I feel blessed to have you as a sister (!!!) Karlie and look forward to the decades of happy memories we will create together as a family!"
Kushner also referenced the engagement on Instagram Tuesday.
JENNIFER LOPEZ'S BOYFRIEND ALEX RODRIGUEZ MARKS STAR'S BIRTHDAY WITH SERIES OF PERSONAL PHOTOS
"fiancée"❤️ ," he captioned a snap of his bride-to-be.
"♥️ So incredibly happy for you Josh!" Trump shared. "You and Karlie are blessed to have found one another. Here's to a lifetime of love, laughter + adventure for you both! Xx."
While Trump is serving as senior White House adviser, Kloss used the hashtag #ImWithHer in a 2016 Election Day Instagram post. Her fiance is a lifelong Democrat, according to Esquire.