Is 'Peppa Pig' causing American children to speak with British accent?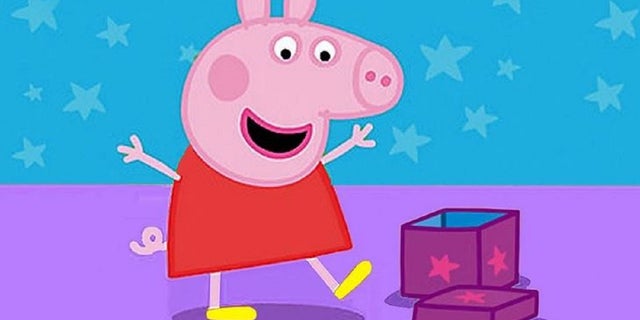 American parents are noticing their little ones adopting British accents after watching "Peppa Pig," a popular children's TV show about a female pig and her animal friends.
Janet Manley, a mother of two, coined the sudden mimicking of the British accent the "Peppa Effect" after her daughter began calling her "mummy" during an hours-long flight to Australia.
MEGHAN MARKLE APPEARS TO ADOPT BRITISH ACCENT IN NEW VIDEO
"Up until the age of 20 months, my daughter was a pristine developmental specimen, untouched by screen-time. Then we flew to Australia," Manley wrote for Romper, a website for millennial mothers. "After 21 hours of flight time spent binge-watching Peppa Pig episodes on the iPad, my kid had adopted Peppa Pig's plum British accent, calling me 'Mummy" and finishing her sentences with Peppa's trademark snort ... call it the Peppa effect."
The cartoon, which follows the adventures of Peppa's life with her family and pals in a fictional town in the United Kingdom, has grown in popularity. It has more than 7 million YouTube subscribers.
CLICK HERE TO GET THE FOX NEWS APP
Parents have taken to social media to share their children's sudden change in linguistics.
"The most entertaining aspect of my life right now is that my toddler has been watching Peppa Pig and now speaks with a British accent," Jess Steinbrenner tweeted.
"Best thing that Noah does these days is speak in a British accent b/c of Peppa Pig," film critic Clayton Davis tweeted last month. "2 days ago, he came to me, & said "Daddy, I want to sit on your lap and use the computer"#PeedMyPants," one user wrote.
"Yeah I can vouch for the #PeppaEffect in our house. Tayla absolutely lapses into a slight Brit accent and vocabulary, and uses the word "straightaway" more than I ever have in my life! Daddy, when we get home do I have to go to bed straightaway?" said another.