Is Charlie Sheen's Hardball With CBS Executives Paying Off?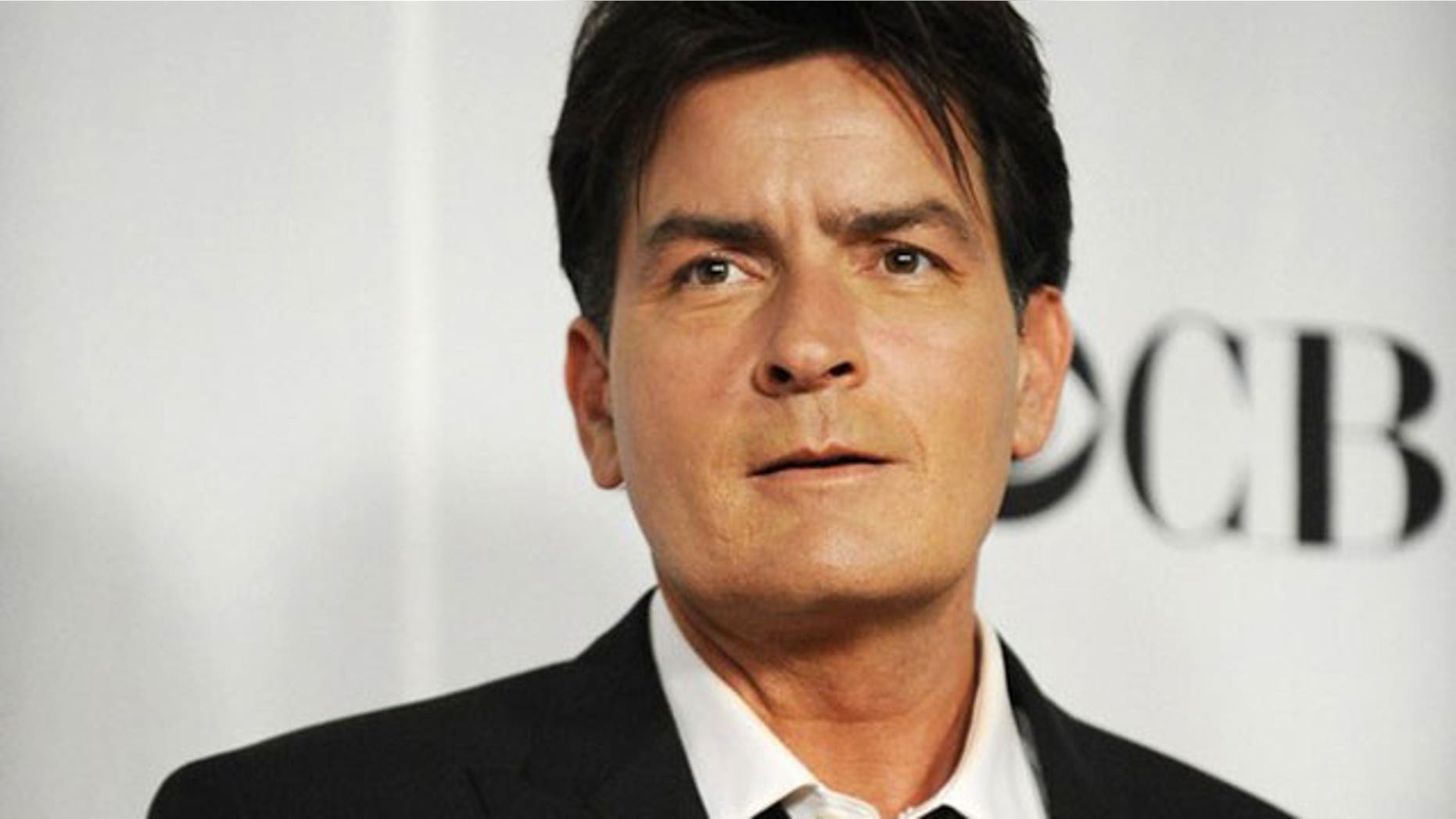 Charlie Sheen is playing hardball with his former bosses at his hit show, "Two and a Half Men," and so far, his efforts appear to be paying off.
Yesterday, Warner Bros. Television agreed to pay the crew of "Two and a Half Men" for half of the eight episodes that were canceled. Production of the hit CBS show was suspended on Friday, with producers citing Sheen's "statements, conduct and condition."
"That's OK; that's a start," Sheen told Piers Morgan on his CNN talk show Monday night. "I'm not going to stop until they give them eight. Then I'm going to work on my cast; then I'm going to finish with me."
Sheen told The Associated Press he wasn't satisfied with an agreement by Warner Bros. Television to pay the "Men" crew for only half of the eight episodes canceled when producers tired of their star's off-screen antics.
He called it "a start" and said his efforts "are paying off," but declared: "I won't sleep until I get all eight. I don't care about me right now."
He told the AP he planned to keep up his media blitz until the show's crew was paid for the rest of this season's shows. He also said getting compensation for series co-stars Jon Cryer and Angus T. Jones was "next" on his to-do list.
Warner Bros. denied that anything Sheen had done -- which included threatening to sue the show's producers and extolling the virtues of his hard-partying ways -- contributed to the decision to pay the crew.
"False," said studio spokesman Paul McGuire.
But Sheen's self-proclaimed victory came after he had his high-powered attorney, Marty Singer, fire off a letter to CBS and Warner Bros. demanding, among other things, that the star also be paid for the eight canceled episodes.
Singer added, "My client is clean and sober and has passed every drug test requested. In fact, he took passing tests this weekend."
Sheen produced evidence of his clean drug test during his appearance on Morgan's show, where he backpedaled a bit on his earlier demands for a salary increase, "No, that was stupid," he said. "I was joking about being underpaid…but that's all negotiable; you can't talk about this stuff on television."
Despite what many perceive as Sheen's outrageous demands, some in Hollywood believe that Sheen deserves the compensation he's asking for.
"I think that CBS acted inappropriately," film producer Jason Ninness tells FOX411.  "Look --Charlie Sheen is not asking for twenty white horses to ride him into work each day. From what I understand, until somebody produces evidence to the contrary -- Charlie Sheen showed up to work every day prepared. The smart thing for CBS and Warner Bros. to do would be to work it out with Charlie Sheen. He's delivered them a No. 1 hit show -- why would you screw with that?"
Others think that CBS and Warner Bros. were right to fire Sheen and suspend production of the show.
"The problem is that Charlie Sheen has been such a huge money-maker for them -- his ratings have never slipped. In fact, they improved after reports of his bad behavior went public," criminal defense attorney Alison Triessl and founder of the Pasadena Recovery Center tells FOX411. "But I think at some point, CBS had to take a stand. Nobody on the planet is allowed to say what he said about his boss and still stay employed."
In any case, Sheen will no longer have the guidance of his longtime publicist, Stan Rosenfeld, who quit mid-afternoon on Monday.
"I have worked with Charlie Sheen for a long time and I care about him very much," Rosenfeld said in a statement. "However, at this time, I'm unable to work effectively as his publicist and have respectfully resigned."
Sheen implied to a reporter from TMZ that Rosenfeld had lied to cover up his hospitalization last October. At the time, Rosenfeld claimed that Sheen had an "allergic reaction" after trashing a room in New York's Plaza Hotel.
"I was asleep when that statement went out," Sheen explained, adding, "I respect Stan... he was doing the best he could in that moment... had I confirmed with him, I probably would have come up with something better. "
Minutes after Sheen's interview ended, Rosenfeld resigned.
"Damage control in Hollywood is tough enough to deal with," publicist Bill Horn tells FOX411. "But to also have a client ignore your advice and continue to make statements directly to the press, more often than not that makes bad situations much, much worse."
With his ongoing series of rants to the press, experts believe that Sheen is exhibiting the classic signs of an addict. "He's slandered CBS, his publicist quit, his entire team is gone," explains drug and alcohol counselor Jennifer Gimenez. "What's left are enablers -- and his companions are just getting lower and lower -- textbook addict behavior."
But while Sheen has gained some ground in his war against Warner Bros. and CBS, the troubled star still has bigger battles to fight.
"This is not a well-calculated PR move for Charlie to raise his rate and get more money," explains Beverly Hills-based psychotherapist Dr. Jenn Berman. "This appears to be an addict who is out of control. The grandiosity and the narcissism that he is displaying in his interviews is off the charts. He is speaking in the rushed speech and affect of someone who is either on drugs or is experiencing a manic state. He's spiraling out of control. Hopefully, he'll hit rock bottom. But if it continues with the way things are going, ultimately his addiction will kill him."
The Associated Press contributed to this report.