'Invasion of the Body Snatchers' Actor Dies at 96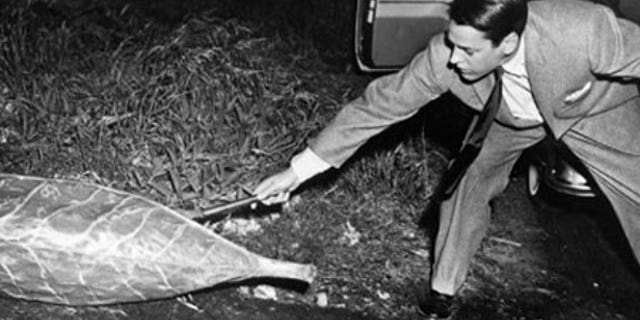 HYANNIS, Mass. -- Actor Kevin McCarthy, who played the frantic doctor trying to save his friends and neighbors in the science-fiction movie classic "Invasion of the Body Snatchers," has died at age 96.
McCarthy died Saturday, said Cape Cod Hospital spokesman Dave Riley, who wouldn't reveal the cause of death or any other details.
McCarthy's acting career took off in 1938 with his Broadway debut in "Abe Lincoln in Illinois."
Soon after, he became an early member of the Actors Studio and was chosen by Elia Kazan to play Biff, the son of Willy Loman, in the London production of "Death of a Salesman." He repeated the role in the 1951 film starring Fredric March and earned an Oscar nomination as supporting actor.
But while he would consistently win praise for his acting during a long and busy career, his most lasting fame would come for "Invasion of the Body Snatchers." In the 1956 film, he vainly tried to warn residents in his small town of the evil pod people from outer space who were quietly taking over the personalities of everyone on Earth.
His frantic shouting of "You're next!" to those in approaching cars became so well known among science-fiction fans that he was often asked to spoof the role. He more or less did that in the opening minutes of the 1978 remake, which starred Donald Sutherland as the hero menaced by the pod people.
"Body Snatchers" flopped at the box office, considered too bleak for audiences of the time. It was elevated to classic status, and its star to iconic status, after such critics as Francois Truffault hailed it and late-night television programmers embraced it.
McCarthy's other films included "A Gathering of Eagles," "The Best Man," "Mirage," "Hotel," "The Howling," "Twilight Zone-- The Movie," "Inner Space," "Dark Tower," "Just Cause," "The Distinguished Gentleman" and "Steal Big, Steal Little."
He also appeared in one other classic film, although in a much smaller role. He was Marilyn Monroe's estranged husband in her last movie, 1961's "The Misfits."
He originally turned down the role when director John Huston approached him, complaining that it was too small.
"I finally said I would do it if they paid me $100 a word," he recalled in 2003. "Turns out I had 29 words. I should have asked for more."
McCarthy also worked frequently in television, appearing in TV movies, miniseries and such series as "The Survivors," "Flamingo Road" and "Amanda's."
Comic accordion player "Weird Al" Yankovic cast McCarthy in his movie "UHF" and several of his videos, and the actor appeared in more than two dozen episodes of the CBS Radio Mystery Theater.
In 1978, he began touring in the one-man show "Give 'em Hell, Harry," playing the Harry Truman role created by James Whitmore. Over the years he appeared as Truman in 350 venues.
McCarthy was born in Seattle on Feb. 15, 1914. He, his sister, author Mary McCarthy, and their two brothers were orphaned when their parents died in the 1918 influenza epidemic. They were raised by relatives.
His first marriage, to Augusta Dabney, produced three children. His second, to Kate Crane, produced two children.