'Infinity War' fans blast Chris Pratt over 'Avengers' character's actions
WARNING: The following contains spoilers from "Avengers: Infinity Wars."
Fans can't seem to separate Chris Pratt from his character in "Avengers: Infinity War."
The actor's Instagram page was flooded with comments from livid fans who couldn't get over how the Marvel movie ended. To recap, Pratt's character, Peter Quill, also known as Star-Lord, diverges from the group's plan that ends up giving Thanos, the villain, the opportunity to obtain all the Infinity Stones.
Pratt's character is partially to blame for the devastating ending to the superhero film. Pratt took to Instagram earlier this week to thank fans for the "many positive reviews" of the "Avengers" movie.
"Feeling grateful today! Not just from reading many positive reviews of #avengersinfinitywar Which is cool, thank you! but ALSO because I'm goin' after my favorite fish, the large mouth bass. #HawgHeaven #Bass #avengersinfinitybass," he captioned a photo of him holding up a fish.
Fans, however, weren't feeling grateful for Pratt. They slammed the actor for his character's actions, even though the movie's ending was crafted by the script writers.
"Why did you ruin everything in Infinity War you fool! The glove was almost off!" one person commented.
Another wrote, "Screw you Star-Lord, they would have gotten the Gauntlet off Thanos if you didn't get too emotional. You f---ed it all up!"
"Quill, why couldn't you keep your temper for ONE DARN MINUTE," someone said.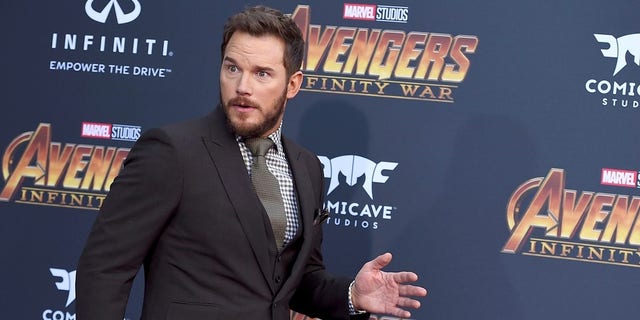 "Chris, I saw infinity war. I'm not mad at you. But I'm disappointed in your actions," a fan wrote.
One person commented, "U really f---ed up all in infinity war man…[crying emoji]"
Pratt didn't seem to take notice of the angry comments. He continued posting videos and photos of his time on a farm.