'I'm Dickens, He's Fenster' star Marty Ingels dies at 79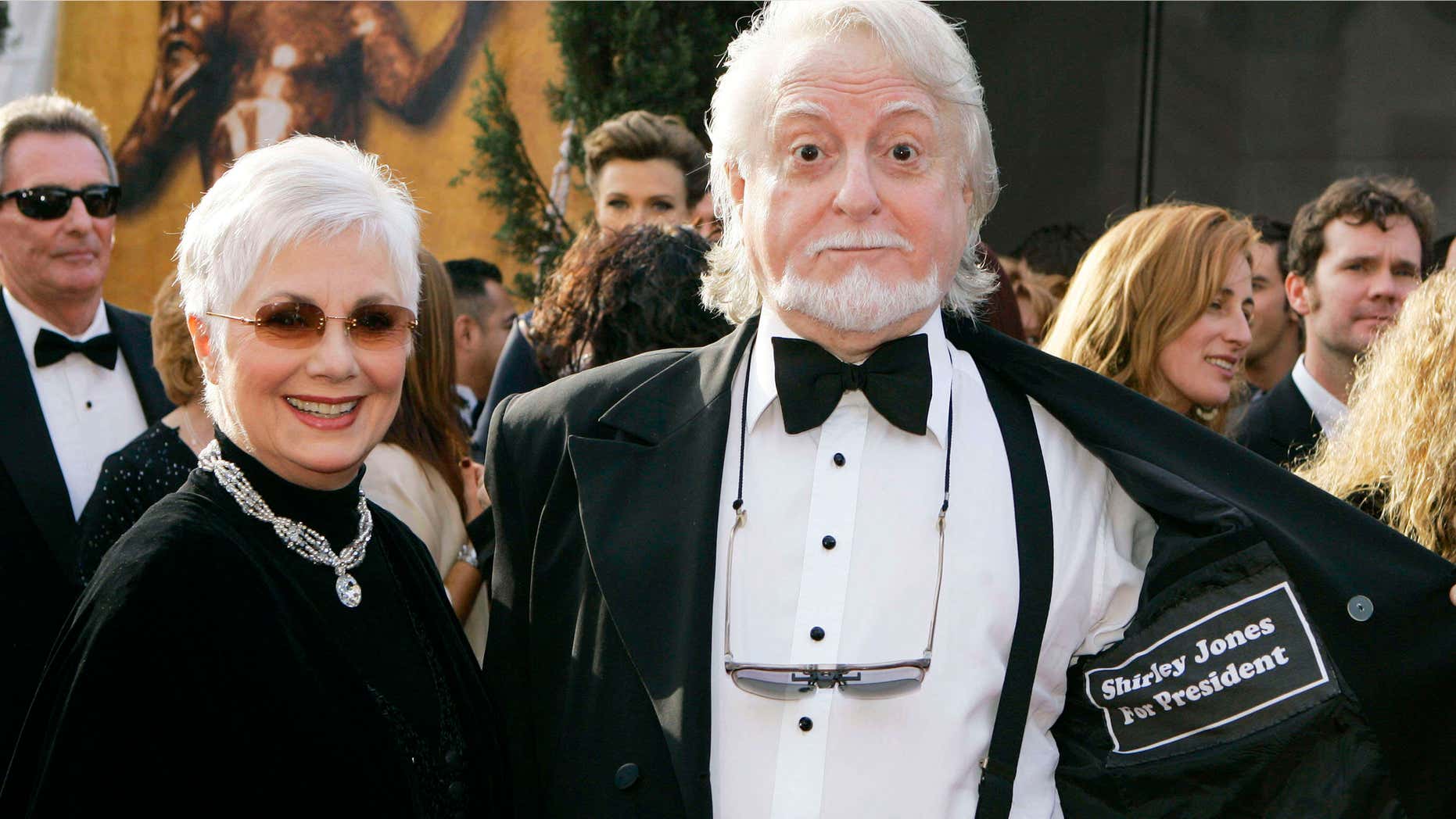 LOS ANGELES – Comedian, actor and talent agent Marty Ingels died Wednesday in Los Angeles. He was 79.
Ingels died following complications from a stroke, according to a statement issued on behalf of his wife Shirley Jones by her manager, Milt Suchin.
"He often drove me crazy, but there's not a day I won't miss him and love him to my core," Jones said.
Ingels was born Martin Ingerman in Brooklyn and later moved to Los Angeles.
Ingels appeared in some movies and a number of television show episodes, including "The Dick Van Dyke Show," ''The Phyllis Diller Show" and "Bewitched."
He also co-starred with John Astin in the in the 1962-63 TV comedy "I'm Dickens, He's Fenster."
Ingels also did voice work for hundreds of cartoons, commercials and video games. He voiced Pac-Man in the 1982 animated series. H
Ingels also ran a talent agency that booked movie stars such as John Wayne and Cary Grant for TV commercials.
In 1974, Ingels met Shirley Jones, co-star of the 1970s TV hit "The Partridge Family," at a party at actor Michael Landon's home.
"He pursued her relentlessly, and many in Jones' inner circle were initially put off by Ingels' gruff demeanor and brazen approach," according to the statement. "As he himself said, 'I was a Jewish kid from Brooklyn and she was Miss America. A lot of people never got that. But Shirley always did.'"
They married in 1977. Their best-selling book, "Shirley & Marty: An Unlikely Love Story," was published in 1990.
The Associated Press contributed to this report.