IDOL 411: Scotty McCreery's 'Amazed', Haley Reinhart Stumbles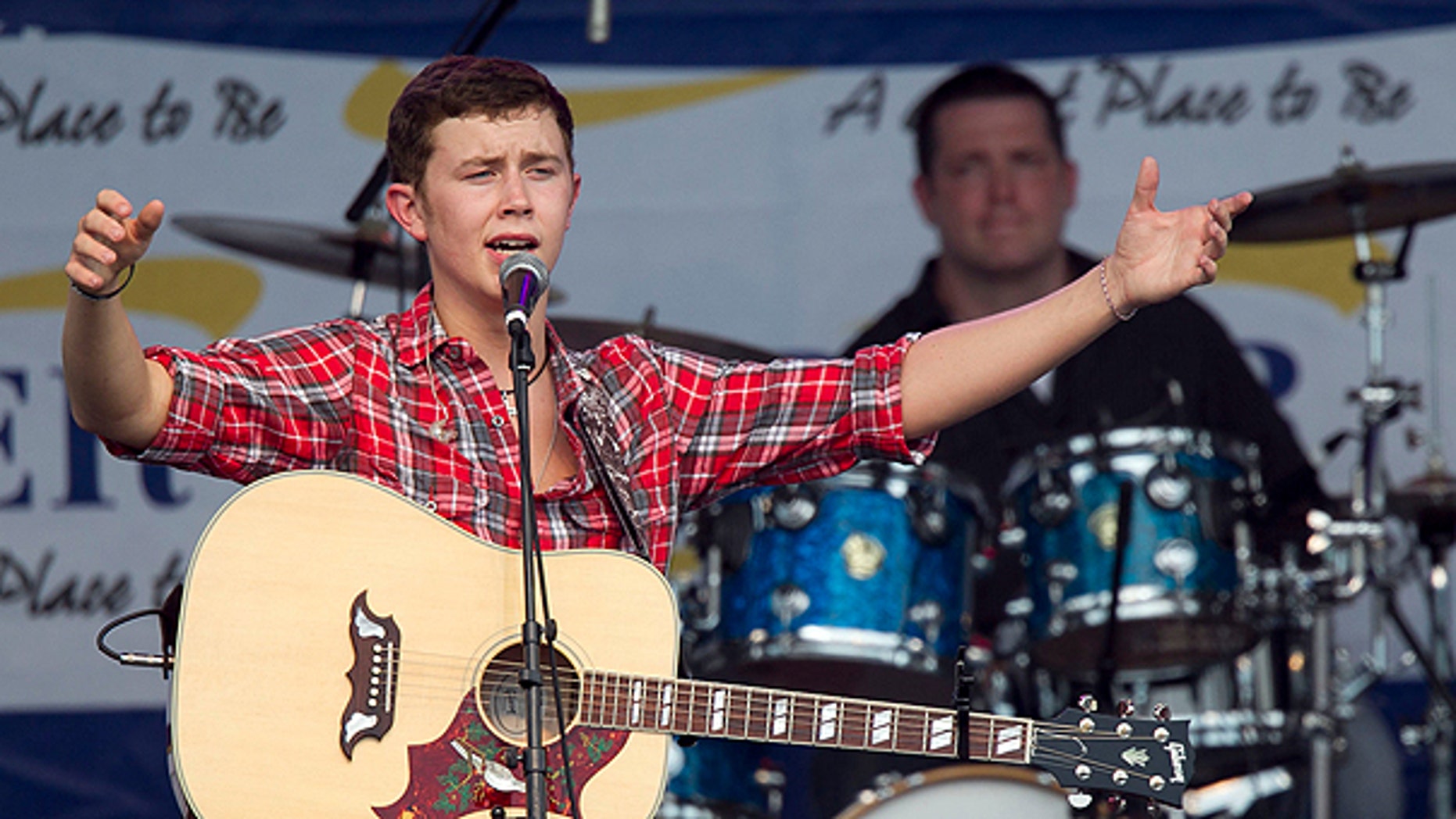 Haley Reinhart stumbled, but she didn't fall.
Each of the three remaining "American Idol" contestants won a round on Wednesday night, making the final two harder to predict than ever.
If you ask us, Haley had the strongest night -- and her performance of Led Zeppelin's "What Is and What Should Never Be" was the best of the evening, despite her little trip on the stairs. But let's take it round by round, shall we?
YOU DECIDE: Who Will Be the Next 'American Idol'?
Round 1: Contestants' Choice
Scotty McCreery kicks things off with "Amazed" by Lonestar. Guest mentor Beyonce thinks he's a "cutie pie" (Jennifer Lopez also blushes over his short hair and rosy cheeks), but the performance isn't as emotional as it could have been. We agreed with Randy that his choice of a pop-ier song was a smart one, and Steven thought he "kicked that song into the middle of next week."
Lauren Alaina is next with Faith Hill's "Wild One." Beyonce advises her to "loosen up" (note the enormous rock on Beyonce's left ring finger -- someone certainly put a ring on it!), and Lauren delivers a very cute performance, but nothing particularly memorable.
Right from the start, Haley's take on Led Zep is the most interesting performance of the night -- and how great is it that her dad's on guitar? But then she trips on the stairs. Yikes! Randy gives her a standing ovation anyway, calling it one of her "best performances ever," and all of the judges agree that Haley won Round 1, "hands down."
Round 2: Jimmy Iovine's Choice
Scotty's up again with "Are You Gonna Kiss Me or Not?" by Thompson Square, and for the first time since his 9/11 tribute, he totally has our attention. The lyrics are sweet and perfect for his demo, and the performance is both charming and entertaining. Randy says that he's "approaching a Garth level" and guess what? Scotty's in it to win it!
Iovine picks "If I Die Young" by The Band Perry for Lauren, and she sings it sweetly but as with Scotty's first performance, it's not very emotional or memorable. She misses the mark a little bit mid-song, though the judges seem to like the fact that she got caught up in the moment.
Haley follows with Fleetwood Mac's "Rhiannon," and we have to say we found it a little cheesy (blame it on the wind machine). She looks beautiful, but as Randy put it, the performance is a little "somber."
J-Lo and Randy agree that the winner of Round 2 is "Scotty, Scotty, Scotty!" but Steven, as always, has a soft spot for Lauren.
WATCH last night's "American Idol" performances again. 
Round 3: Judges' Choice
Scotty returns with Kenny Rogers' "She Believes in Me," and even though this song reminds us of waiting in the dentist's office, the performance proves that Scotty can "connect" on romantic ballads. The judges love how he "hit that big chorus" for the first time, and Steven says that he "put it over the top for me right there." We'd be shocked if Scotty didn't make it to the final two, but this season has been so unpredictable, anything's possible!
Lauren follows with Lee Ann Womack's "I Hope You Dance," a beautiful, inspiring song that is totally perfect for her. The dreamy blue prom dress ties it all together, and the performance gives J-Lo "goosies from head to toe."
Haley takes her last stab at the finale with Alanis Morissette's angry chick anthem, "You Oughta Know," which starts out kind of muted, but the second half totally rocks. Like James Durbin (sniff, sniff), Haley knows how to put on a show!
J-Lo is firmly behind Lauren in Round 3, but Steven says that Haley "slayed him tonight." Will her stumble trip her up? We're not going to even bother making predictions this week -- it's just too hard! -- but our votes go to Haley and Scotty for the finale. Go ahead, Lauren fans -- tell us why we're wrong!
--Jennifer D'Angelo Friedman, PopNews Wire