IDOL 411: Haley Reinhart Slips and Falls as 'Idol' Finale Goes Country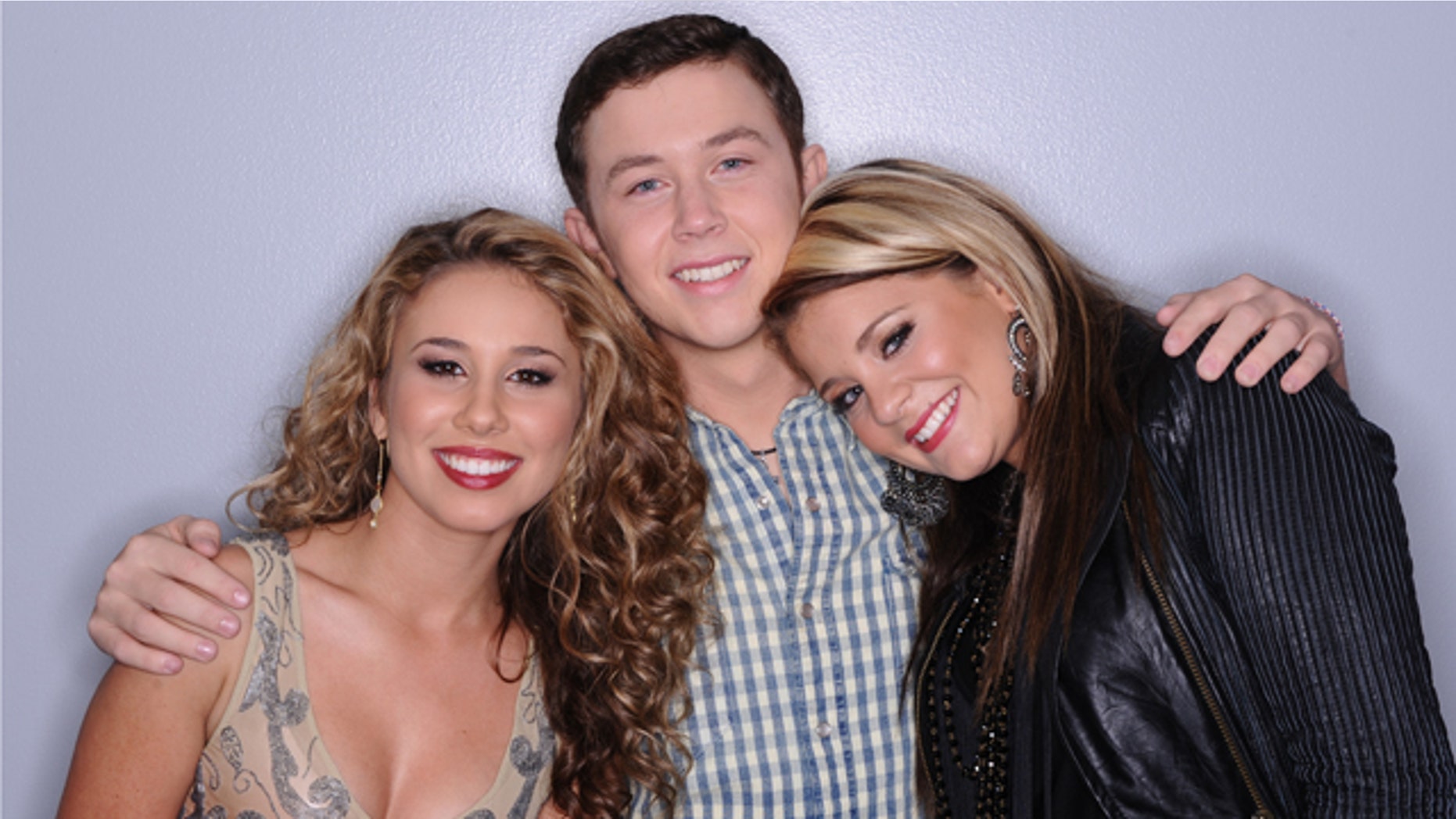 Baby lock them doors and turn the lights down low … it'll be country vs. country in the Season 10 finale of "American Idol" next week.
Despite gaining an incredible amount of momentum in the last few weeks, Haley Reinhart will finally rock on home. And she seemed pretty OK with that.
YOU DECIDE: Who Will Be the Next 'American Idol'?
Haley initially looked shocked when Ryan Seacrest read the results, but she quickly perked up with a big smile.
"This is the biggest platform anybody could every ask for, and I rocked it out and I had a blast and this is only the beginning and … thank you guys all so very much," she said before launching into one of her growly hits of the season, "Benny and the Jets." You have to hand it to Haley -- that girl has confidence (and attitude) to spare.
Somehow, seeing the hometown visits made it clearer that Scotty McCreery and Lauren Alaina would be the final two. As Jimmy Iovine put it, "the country vote is very powerful" -- and both of these teenagers seem to connect with the "Idol" voting base in a big way.
But we can't say we're not a little disappointed about Haley. Not only would it have been nice to have a little more diversity in the finale (a little bit country, a little bit rock 'n' roll), but also her performance of "What Is and What Should Never Be" was the best of the night on Wednesday, despite that little slip on the stairs. In the last couple of months and especially the last few weeks, Haley has grown into a real artist; we always look forward to seeing what she's going to do with a song. Haley had edge -- perhaps a little too much edge, a la James Durbin?
But if, like us, you've grown to like Haley more and more over the course of the season, you know she came close to getting voted off months ago -- so making it to the Top 3 was a huge accomplishment, which she seemed to realize. Haley proved to girls everywhere that a little attitude (and a lot of talent) can take you far.
Meanwhile, we're psyched to see the talented and entertaining Scotty in the Top 2. It was touching to see him break down after visiting the North Carolina grocery store where he used to work. Somehow, we think he'll stay humble (and if he doesn't win next week, we'll officially have to stop making predictions).
WATCH all the Top 3 "American Idol" performances again. 
Lauren has also shown a lot of character by drawing attention to the devastation wreaked by the storms in the South, including near her Georgia town. It's been three seasons since a girl has won, so Lauren also has that going for her.
But Elle Fanning's six-year-old cousin is voting for Scotty. If that's not a big clue, we don't know what is.
--Jennifer D'Angelo Friedman, PopNews Wire