Hugh Jackman breaks Hollywood silence on Syria: 'No wonder Presidents go gray'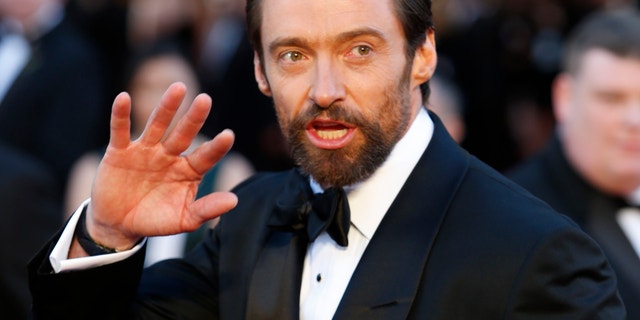 NEWYou can now listen to Fox News articles!
LOS ANGELES – While Hollywood power players have remained largely silent with regards to the ongoing chemical weapons crisis in Syria, Hugh Jackman isn't afraid to share some thoughts on the issue – and some sympathy for the President.
"I have a lot of thoughts on it. The first thought was, after the speeches had been made, and it was late at night, and I just thought how lonely and difficult it must be for President Obama to go to bed and be alone thinking about the weight and burden of it on his shoulders," Jackman told FOX411 at the Thursday premiere for his forthcoming crime thriller "Prisoners." "On one hand, you've got history of the holocaust or Rwanda if you do nothing. On the other hand, you have violence begetting violence and what a difficult thing that is to get into."
According to the "Wolverine" star, its somewhat of a lose/lose proposition.
"I feel for him (Obama). There is no right answer," Jackman said. "It's no wonder President's go gray so quickly."
Jackman was also forced to delve into themes of whether using violence to counter violence works while preparing to play a father whose young daughter is kidnapped in the Mark Wahlberg-produced "Prisoners."
"They're all prisoners of the situation. The very violent and traumatic act of a child being taken – you see it play out with Ariel Castro or in the news all the time. And whether you are a parent or not, it grips us," he said. "My character is a survivalist. He was an alcoholic and is recovering, and many things in his life he is trying to cover up and stop himself from losing control. But as soon as something like that happens, all those barriers and scaffolding we put up outside of us – it goes away."
But as a father of two young ones, the A-list actor had no trouble touching on what it must feel like for parents in such a situation.
"I was sick just reading the script," Jackman added. "In many ways as a father, the emotion for me was easy to understand."
"Prisoners" opens in theaters September 20.