HuffPost DC bureau writer shares awkward note to messy women's room user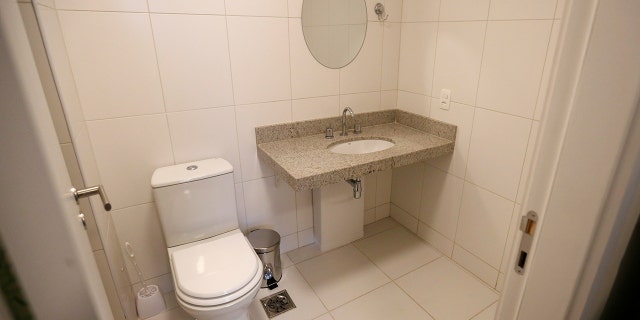 NEWYou can now listen to Fox News articles!
There's nothing worse than a co-worker with bad bathroom manners. Apparently at The Huffington Post's D.C. office, things have been taken up a notch to address one such culprit in their midst.
HuffPost's Senior Political Reporter and Politics Managing Editor, Amanda Terkel, posted an image apparently from the D.C. office's women's room. The photo showed an angry note.
Part of it read, "To the person who keeps peeing ON the toilet seat ring: I know this is your preferred stall as this is the ONLY one I've seen this happen to on a regular basis. I believe I speak for almost everyone else who uses this... restroom, PLEASE STOP!!!"
Apparently, someone became so fed up by a regular bathroom stall user with bad aim that she posted a bulleted list of reasons why it was both offensive and unnecessary. The writer of the scathing tear-down still did her best to be cordial and polite, even ending with a somewhat perfunctory, "have a great day!"
The tweet has garnered a handful of replies from other HuffPost employees who seem all too aware of the situation, with opinions split over whether or not the act is more offensive than the note itself. In any case, it seems the hope is that the employee in question will read the note and cease their activity -- one way to address leaks in media.