How Much Did Pippa Middleton's 'Friends' Make on Her Topless Pics?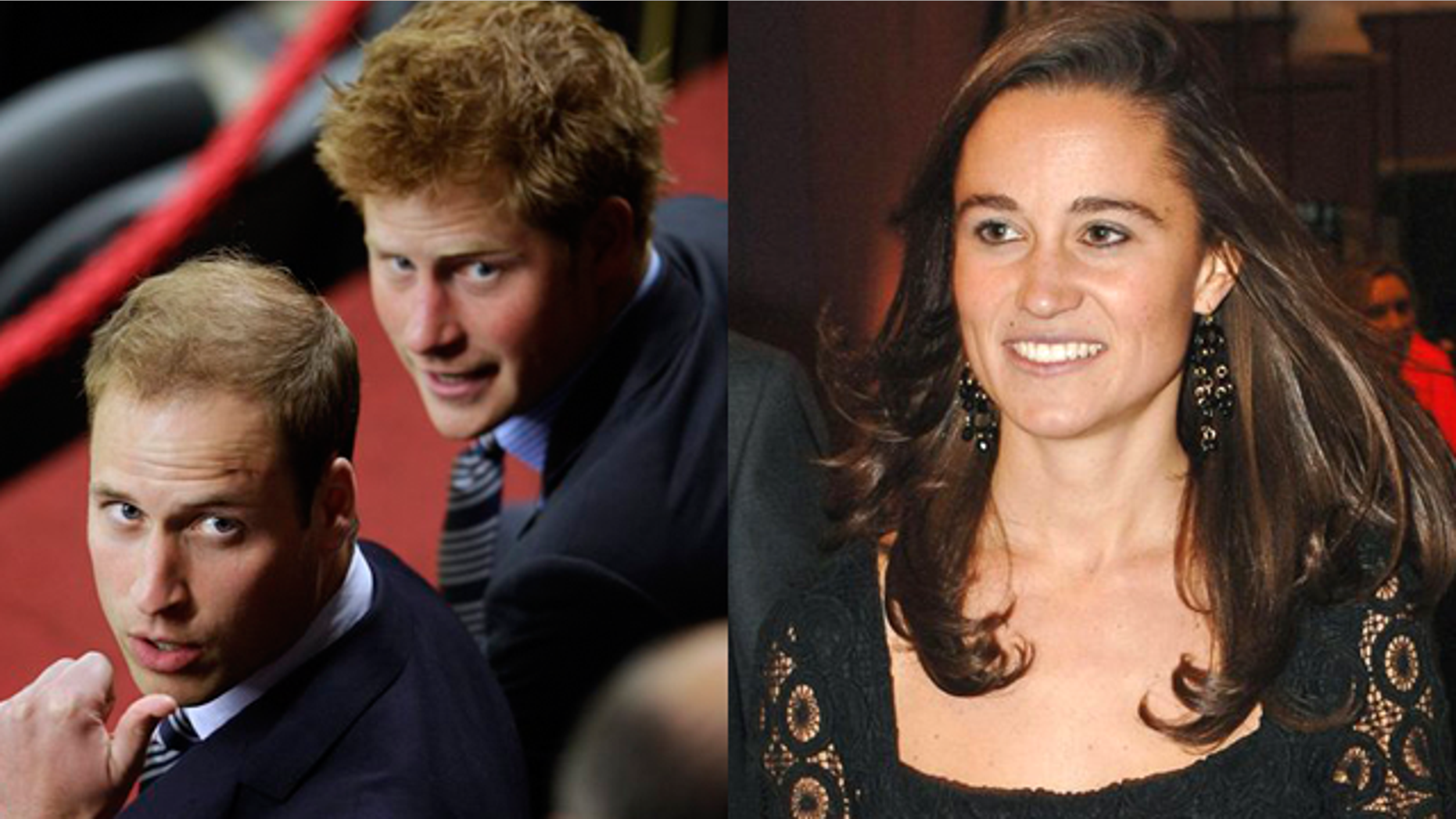 Kate Middleton may be in line to be the Queen of England, but her younger sister Pippa Middleton is where the money's at. Just ask her so-called friends, who have sold a string of topless and body baring snaps of the stunning 27-year-old to a slew of publications since the royal nuptials less than two weeks ago.
One photograph, believed to be several years old, starring Pippa partying in a lavender bra while grinding up against a boxer-clad buddy, complemented by booze in the background, almost caused the Internet to grind to a halt last week.
Another set of sexy photographs, one of which features Pippa removing her bikini top during a vacation with her family on her uncle's yacht off the coast of Ibiza, was also rumored to have been sold by a family "friend."
So how much money did the Middleton pals make off of the pictures?
"My best guess would be $25,000. I really don't think those ended up fetching as high a price as they could have – just from what I see from the way they were published," said a rep from leading photography agency X17Online. "I first saw the pictures online, meaning the agency wasn't able to make an exclusive sale to a magazine. At the end of the day, totaling all worldwide licensing, I'd say these photos brought in less than $100,000, in part because the agency representing the photographer didn't strategize properly.  A big exclusive sale to a UK publication first, before selling them 'all around,' would have doubled their take."
FOX411: Family Trying to Get Pippa Topless Pics Off the Market.
Mike Lavalette, Managing Editor of the entertainment website GossipCenter.com, which purchases an array of popular pictures from agencies on a daily basis, estimated that the purple bra party picture earned the seller anywhere between $10,000 to $50,000.
"Zuma [the photo agency that sold the picture of Pippa partying] acquires the rights to sell the picture exclusively to anyone who wants to pay, and they range tremendously on how big the publication is. One outlet could have paid $150 for the picture of Pippa partying in her bra, another could have paid $2,000," he explained. "Once you get into television and print you're talking about a lot more. I'm assuming that the purple bra picture was a lump sum purchase, perhaps the person who sold the pictures made as much as $10,000. They may have also received a small percentage of the photograph's sell price, so they could have then made as much as $50,000."
FOX411: Pippa Middleton's Indecent Porn Proposal.
Not surprisingly, the Middletons are not happy with the unauthorized publicity.
According to the BBC, the Middleton family has filed a complaint to the Press Complaints Commission in the UK, and the complaint is likely to focus on whether their privacy has been invaded. However, criminal defense attorney David E. Wohl is skeptical that the Pippa Middleton has much of case, especially in regards to the party bra photograph.
"She appears to have been at a function where she would have no reasonable expectation of privacy. That's key. She was at a party and has to have known that people were taking pictures – in fact, she appears to have been posing for a picture," he said. "It will be very tough for her to get a court order for the pictures to be removed from any website. She has no ownership interest in them. If the person who displays her image profits from the pictures, she can sue to recover money based on misappropriation of her image."
As for the topless snap that has tongues wagging this week, Wohl said the only potential recourse Middleton has is if these photos were taken when she was younger than 18, in which case they could be considered child porn. This is unlikely as William and Kate were also present on the yacht with Pippa, and she was at least 19 when her big sis first caught the eye of the British Duke.
FOX411: Pippa Snapped Partying in Lavendar Bra.
Irrespective of whether or not the Middletons have any legal standing, the Royal Family may be working behind the scenesto squash as many of the pictures as possible.
News of the World recently ran a photo of topless Pippa under the headline "Oh buoy it's Pippa," however it has since been removed from the paper's website. Furthermore, Zuma Press, the agency selling the controversial photographs of Pippa partying in a bra, withdrew them after just a few days, claiming that they simply became too popular. But according to other reports, they were removed after pressure was put on the Middleton family "friend" who took the pictures.
"I wouldn't be surprised if MI5 (The Security Service otherwise known Military Intelligence, Section 5) and Scotland Yard (the Metropolitan Police Service of London, UK) are already involved. The Middletons and the Royals will want the top law enforcement agency pulling all stops," said Hollywood image and media consultant, Michael Sands. "This whole debacle is typical of what happens when photos surface in a modern day age where many women are proud of their bodies. But Pippa is related to royalty now so the stakes are higher. Law enforcement will act fast, but if they have a legitimate release on the photos, there's nothing that can be done."
Controversy is nothing new to the Royal family and and this brouhaha is not likely to be their last.
"The Royal Family is used to this. They've had enough scandals over the years and will be quite practiced at damage control," said London and Los Angeles-based pop culture expert Suzannah Galland. "If they react at all, it will be to offer Pippa help or guidance in avoiding this in the future. Pippa needs to be careful. She enjoys attracting attention, and that can be used against her."