How mother-daughter stars of HGTV's 'Good Bones' turned family business into hit TV show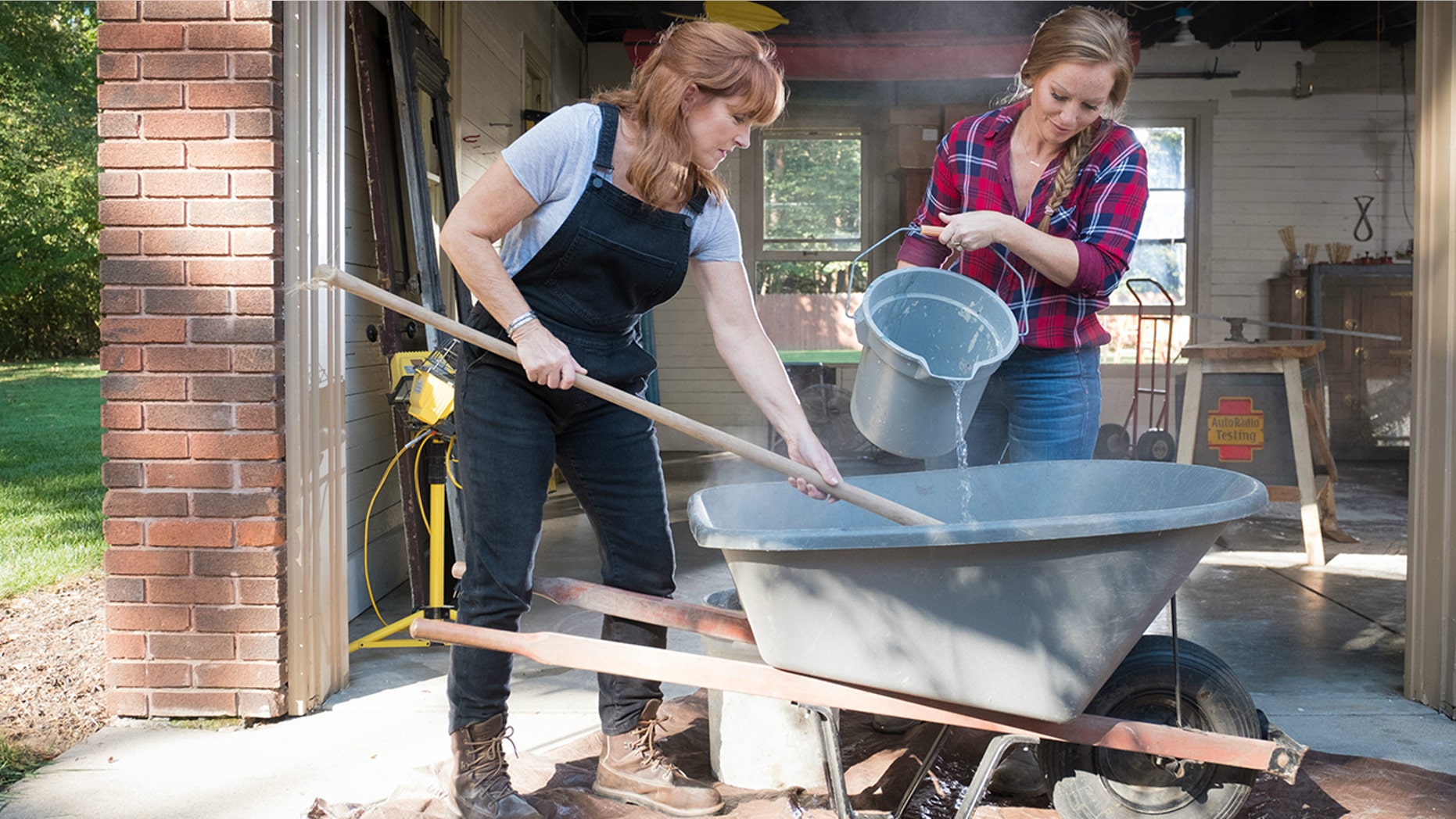 When mother-daughter duo Karen E. Laine and Mina Starsiak flipped their first house in the late 2000s, neither expected to eventually find themselves on a hit HGTV house-flipping show.
But the self-proclaimed Midwestern girls are the stars of "Good Bones" now in its third season. The pair talked to Fox News about what it's like to work together as mom-and-daughter and their best advice for aspiring house-flippers.
Fox News: Mina, how did your mom react to the news that you're pregnant?
Mina: [My mom] just screamed, she didn't say words. We filmed it [for Season 3].
Fox News: Mina, did your mom give you any advice about motherhood?
Mina: I'm a control freak and I'm a huge planner and mom's advice is good luck with that. When the kid comes out, it's their world and you just live in it...We'll make it work for the business and for me and the baby, but it may not be like a conventional or approved method of child rearing...I love working and luckily we have flexible enough work.
Fox News: What's one thing you learned from your mom about motherhood that you hope to teach your own child one day?
Mina: I think she always had boundaries for us but she was never a helicopter mom...she kind of let us explore our world and if we did something, she maybe said you shouldn't do that. If we fell and scraped our knee, okay, we learned from this. She gave us enough flexibility to learn lessons so we can self-regulate.
Karen: No children died on my watch!
Fox News: Is it difficult for you as a mother-daughter duo to work together?
Karen: we used to before the show kind of take a little time out from each other, think about what's going on, and then come back and have a little conversation. But there isn't the opportunity for a timeout anymore. So what we've learned to do is just work through it, whatever's going on, emotionally too, but keep working. Work is now your time out, you'll figure it out later. I think what ends up happening is we basically forget about it.
Mina: We realize it wasn't that important.
Fox News: Aside from the baby news, what are some other stand out moments from Season 3?
Karen: Snakes. That's my favorite moment. I just want you to watch the snake episode.
Fox News: What's your best tip for people who are looking into flipping houses?
Karen: Have a reserve of time and money because nothing ever takes as little time as you think it will, and nothing ever costs as little as you think it will. I would budget at least a 20 percent reserve.
"Good Bones" airs Tuesday nights on HGTV.