How Charlie Daniels came up with 'Devil Went Down to Georgia'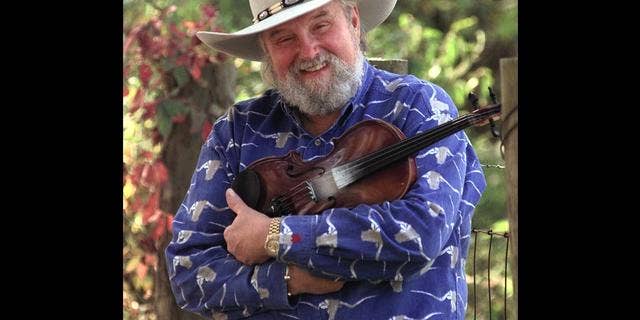 No Charlie Daniels album is complete without a fiddle tune – and that's exactly how his classic hit "Devil Went Down to Georgia" came to be.
Daniels spoke to FOX411 about the song that made his band famous.
"You're going to be very disappointed when I tell you this because you would think if there was ever a song that we had that had some kind of story to it, it would be this one," Daniels warned.
It turns out the band was in the recording studio armed with several new songs for their album when they realized they didn't have a song that featured the fiddle.
"We had gone into the studio in Nashville and were recording it and came to the glaring realization we didn't have a fiddle tune," Daniels said. "So we moved the equipment out of the recording studio and into rehearsal studio and I had this thing in my mind, 'Devil Went Down to Georgia.' I don't know where it came from."
Daniels said he's sure to play the song at every concert because he knows it's a fan favorite. The song has also been expanded upon with some "extra instrumental parts" in it.
"There's really nothing to it," Daniels said. "It's just a matter of needing a fiddle song and I went and wrote one."
The Charlie Daniels Band recently released a Bob Dylan tribute album called "Off the Grid: Doin' It Dylan."