House and Cuddy: No Happily Ever After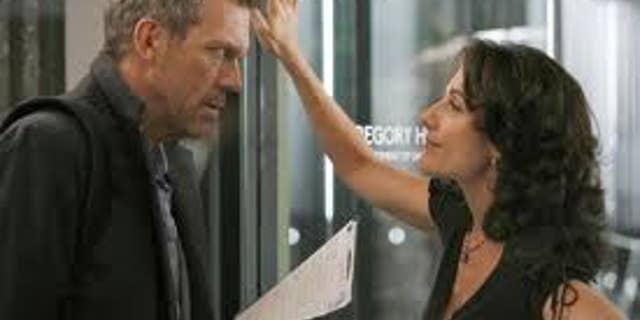 By now we're all familiar with that photo of House and Cuddy (Hugh Laurie and Lisa Edelstein) cozying it up on the beach, taken earlier this summer, but House creator and executive producer David Shore says we shouldn't read too much into the image.
"That picture was so deceptive. It's not going to be lovey-dovey, happily ever after," says Shore. "I think the picture is taken between takes, of the two of them relaxing."
And though House and Cuddy are making a go of it, rest assured, House is still House. "[The relationship] is not sweet. House doesn't suddenly become happy and domesticated," says Shore. "We do it in a very House-like way. He's still that character that people love and Cuddy is still Cuddy. And they're trying to make a go of it as they are."
Shore and his fellow writers felt they really had no option but to explore a relationship between the two characters. "We'd done the dance long enough," says Shore. "We had fun dancing around it, we had fun playing with the sexual tension, but it was time to move on and explore the actual relationship. So we're having fun with that."
"It's pretty bold," adds Edelstein. "But I really trust David in the way he's steered the ship so far. It doesn't have to work, but it has to be done. And I think they really love each other. I just don't know if they're capable of maintaining it."
Subscribe to TV Guide Magazine now!
View original House and Cuddy: No Happily Ever After at TVGuide.com