Hollywood fame: It's not just for actors anymore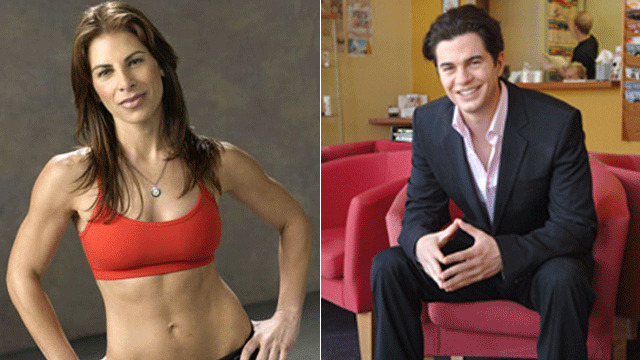 If you thought Hollywood was a city where only aspiring actors, singers, and Playboy bunnies were on a quest to be discovered, think again.
The one-industry town also draws a wealth of "mainstream" professionals – doctors, lawyers, dentists, real estate agents, dietitians, psychologists, carpenters, chefs, you name it – who want to be famous doing whatever it is they may do.
"These days, it takes a celebrity to sell a product. But instead of hiring a celebrity, professionals are looking to turn themselves into celebrities to push their own products and services," Alec Shankman, talent agent and founder of the online casting service GotCast.com, told FOX411's Pop Tarts column. "Or they just want fame, extra fortune, power and notoriety. Some just want to be photographed on a red carpet!"
There are plenty of success stories to keep the thousands of "professional" Hollywood hopefuls inspired. The grand dame of the famous-doing-what-you-do movement is Martha Stewart, who turned homemaking into a multimillion dollar global empire and her very name into a global brand. And there are more. Lots more.
Jillian Michaels' gig as a fitness trainer on the hit NBC reality show "The Biggest Loser" cemented her status as an exercise and motivational guru. From there she spawned her own line of weight loss products, diet books and workout DVDs.
Dermatologist Dr. Will Kirby won CBS's "Big Brother 2" in 2001, went on to play himself in the "Young and the Restless," was featured in the reality show "Dr. 90210," and has made appearances on shows including "Real Housewives County," "Chelsea Lately," and "LA Ink." Kirby has also generated additional name recognition -- and cash -- alongside Kim Kardashian and Joan Rivers as a QVC presonality.
"The right type of public exposure can be invaluable and this is particularly true for a medical business that operates in the retail sector," Kirby told us. "My advice for any business that wants to reach new clients is to embrace any and all media opportunities and accept that the term 'celebrity' is becoming synonymous with the word 'marketing.'"
While it can be fun and profitable being recognized on television, can the hustle for fame actually hurt a professional's occupational credibility? Do you really want a reality show surgeon operating on you?
"Appearing on television is incredible for almost any expert's credibility," Shankman insists. "Doctors, lawyers and realtors who become famous are often associated with true success regardless of their actual credentials in that profession."
But Hollywood publicist Ben Russo of EMC Bowery says there's a fine line between an industry expert who lends comments on newsworthy issues, and one who secretly (or not so secretly) longs to have paparazzi camped at their doorstep.
"The credibility of any 'celeb' doctor or lawyer goes out the window the second I see they have the fame bug," he said. "Once they start with the game of fame, they are discounted. Many experts are there to help or grow their business; it is easy to tell the experts from the fame seekers."
Professionals can also actually hurt their bottom line trying to break into the celebrity scene, spending thousands of dollars a month hiring publicists, stylists and media trainers in an effort to look the part.
"Many times, they go through media training to hone their message and learn how to dress," said Dan Schawbel, founder of Millennial Branding. "If they are unprepared and sloppy, they could lose credibility."
Of course, sometimes credibility doesn't make it past the doorstep.
"Once I got an email wanting us to represent a 'celebrity' dog walker," added Russo. "I thought that was a bit much."