Holly Madison's 'Peepshow' Payday Latest Sign Burlesque Is Back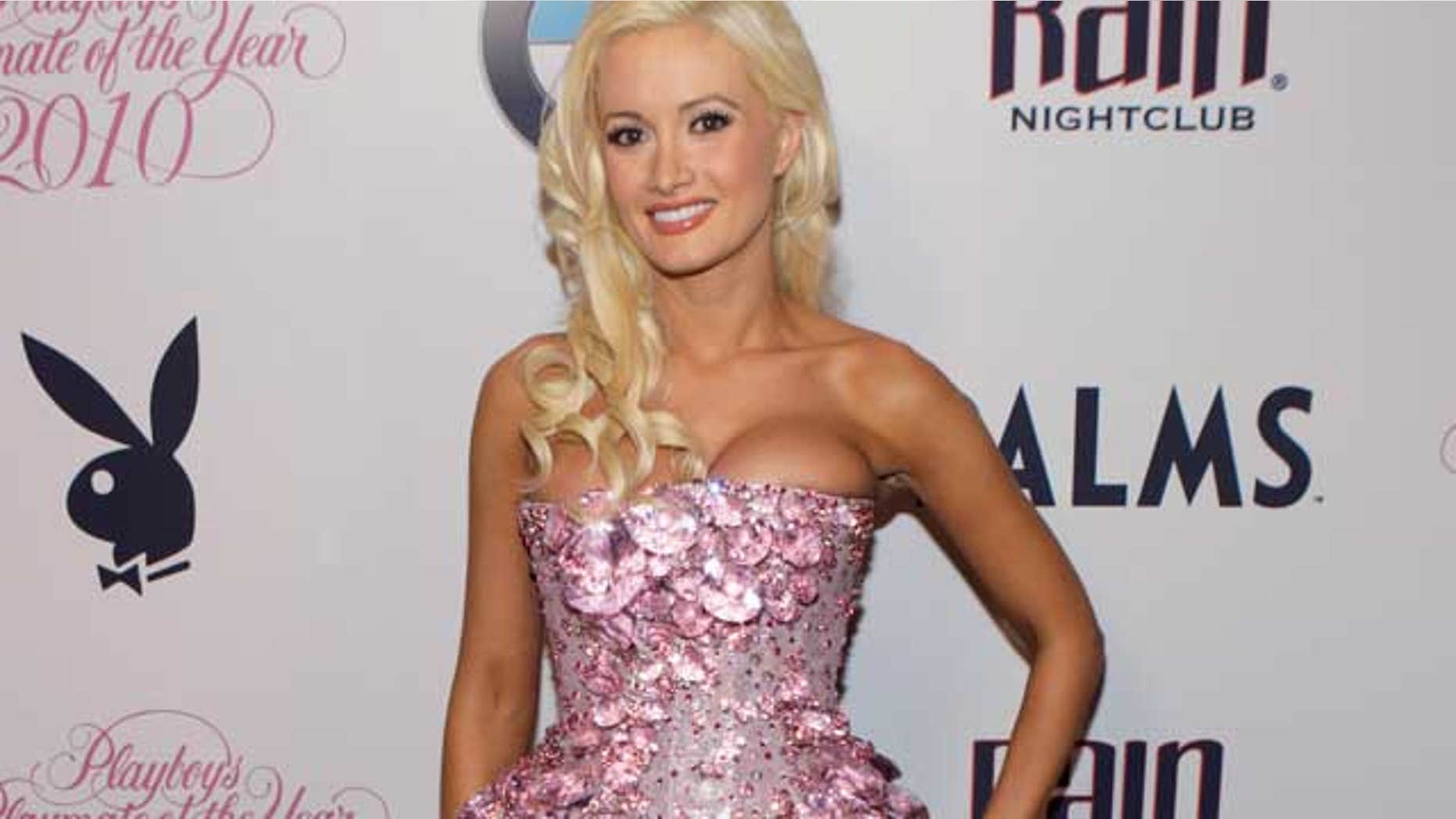 Hugh Hefner's former flame Holly Madison has signed a multi-million dollar extension to continue appearing in the Las Vegas burlesque production "Peepshow" until the end of 2012.
Madison took over for Kelly Monaco in 2009, joining the show for what was originally to be a three month run. But the buxom blonde was such a hit, producers have laid out some serious coin to keep her onboard.
Madison's seven figure payday is the latest sign that burlesque, the semi-nude variety show that saw its popularity peak in the 1930s with the likes of Gypsy Rose Lee, is making its way back in the mainstream of American entertainment.
Last year, the big budget film "Burlesque," while a box office dud, still generated a ton of buzz for the entertainment genre. And the self-styled "Queen of Burlesque" Dita Von Teese, who can command seven figures for a single appearance, has been so accepted in the mainstream she is releasing a self-titled signature fragrance in November, just like stars Jessica Simpson and Britney Spears.
So what's behind the burlesque bump?
"Burlesque ... has been slowly garnering a following in cities like New York where [nightclubs] The Box and the Slipper Room have drawn crowds. Los Angeles has also proven its pull with The Pussycat Dolls Club. Kim Kardashian, Carmen Electra, Christina Aguilera, Gwen Stefani, and Charlize Theron have starred in performances," New York-based theater publicist Leonardo Garcia told FOX411's Pop Tarts column. "The mainstream audience is slowly gravitating towards this energy and the fact that these shows are being renewed only strengthens that interest."
And while burlesque involves plenty of flesh flashing, it is being hailed by some as a form of female empowerment, as it features women in control, embracing their beauty and sexuality.
"Sometimes your own sexiness can be buried deep inside, but with red lips and a Victoria Lake shine in your hair the empowerment is brought to the surface," explained actress/performer, Jessica Sherr. "In burlesque there is a sense of each woman sharing an important piece of herself, but not taking it all off completely.  She keeps the mystery. With stripping, it all comes off, and we don't need to see much more, as we don't have any questions left to ask. Burlesque challenges the audience to come into a specific world and environment."
Scott Zeiger, co-CEO of BASE Entertainment, producers of "Peepshow," said that their show gives power to its stars, as opposed to objectifying them.

"Women love seeing a heroine in control of the stage, and men love the beautiful dancers and the campy comedy," he said. "It's a great escape, offensive to no one, and highly entertaining. Holly Madison and her television stardom make the show accessible to everyon,e and it is Vegas, so the audience lets their hair down."
Von Teese insists she actually has more female fans than she does male – once telling this column that when she first started her routines, she attracted a small following of Bettie Paige-loving men, but these days, at least 80 percent of her fan base is comprised of women.
"The era has caught the attention of both men and women in that it is something they can both share," Sherr said. "It invites the audience to talk about the work without feeling like it is taboo, but rather an art form."
However, some don't think burlesque sends a positive message to anyone.
"What is troublesome is the message this is sending to young girls, that one must sell her body in order to feel a sense of empowerment and strength. Women need to realize that self worth is the root of what it means to feel empowered," says pop culture and media commentator Rachelle Friberg. "Some of the most successful women – women like Sarah Palin, Reese Witherspoon, Taylor Swift and Hilary Clinton, illustrate that intelligence and hard work are the keys to living fulfilled, happy lives. It is great to see women who are unafraid to use their brains and intelligence as a means to feel empowered."