High Speed Caused Paul Walker And Roger Rodas Crash, Police Say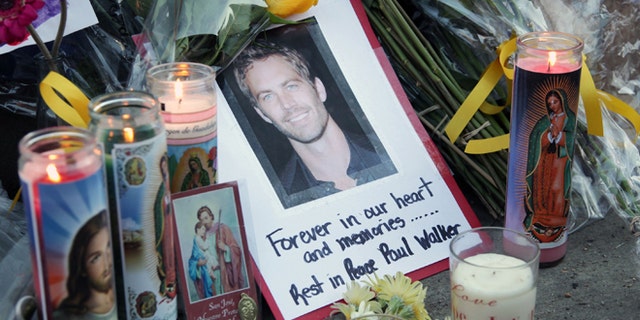 LOS ANGELES (AP) – "Fast & Furious" star Paul Walker and his friend Roger Rodas were going up to 94 mph in a 45 mph zone in a Porsche with two 9-year-old tires when they lost control, hit a light pole and died immediately when the car burst into flames, according to a new investigation of the November accident.
Investigators with the Los Angeles County Sheriff's Department and California Highway Patrol concluded that unsafe speed, not mechanical problems, caused the Nov. 30 crash, the sheriff's department said Tuesday.
Based on post-crash calculations, accident reconstruction specialists with the Highway Patrol believe Rodas was driving his 2005 Porsche Carrera GT between 81 mph and 94 mph, according to their investigative report. The CHP declined to comment.
The Associated Press reported in December that investigators had found no evidence that the car had mechanical problems and had ruled out debris or other roadway conditions.
Subsequently, Porsche sent engineers to California to review the rare car's wreckage. Though it was badly mangled and burned, the engineers were able to do a thorough analysis. They found no problems with the car's electrical systems, brakes, throttle, fuel system, steering, suspension or other systems.
"The results of the investigation show that, according to all the available evidence, this crash was caused by dangerous driving at speeds much too high for the road in question," Porsche said in a written statement. "We stand by our Carrera GT and by the investigation."
The conclusion about the speed was based on a "yaw" mark that one of the car's tires left on the road in an area of industrial office parks in Santa Clarita, about 30 miles northwest of downtown Los Angeles. Witnesses told a sheriff's deputy that they thought the car could have been traveling in excess of 100 mph.
Post-crash investigators noted several issues with the condition of the car, which logged just 3,333 miles as of September despite having several prior owners, including IndyCar driver Graham Rahal:
— Its left front and right rear tires were about 9 years old; the owner's manual suggests changing the tires after four years. As a result of the age, "the drivability and handling characteristics ... may have been compromised," the report said.
— Its original exhaust system had been modified in a way that could allow it to go faster.
Rodas, 38, and Walker, 40, had taken what was supposed to be a quick ride on a clear afternoon from a fundraiser benefiting Reach Out Worldwide, a Walker charity that gives first-response aid to victims of natural disasters. The crash occurred near the fundraiser, and horrified friends of the men raced to the scene.
Autopsies showed that neither man had used alcohol or drugs. Investigators found evidence suggesting both wore seat belts and air bags deployed for both the driver and passenger, the sheriff's department said.
Walker starred in all but one of the six "Fast & Furious" blockbusters, which glorify muscle cars and risky driving.
Follow us on twitter.com/foxnewslatino
Like us at facebook.com/foxnewslatino