Heath Ledger's father responds to late son's ex, Michelle Williams, getting remarried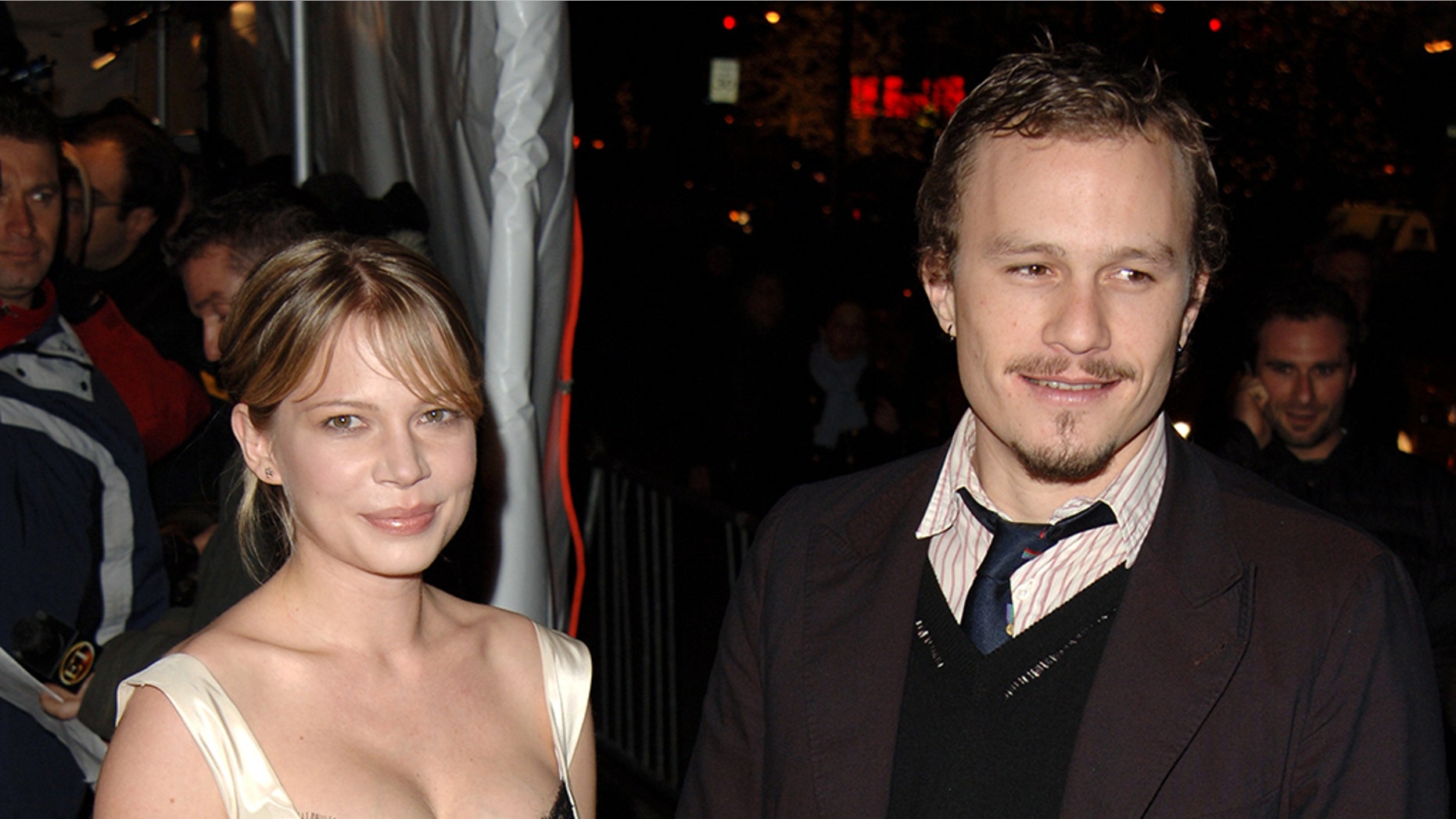 Heath Ledger's father is happy to hear that his late son's ex, Michelle Williams, has found happiness with a new man.
After the "Dawson's Creek" star revealed to Vanity Fair that she had tied the knot in top secrecy to musician Phil Elverum, fans were quick to bring up her previous relationship with the famed "Dark Knight" actor, who died just a few months after their split in 2008. They have a daughter, Matilda, who was a toddler at the time of her dad's death.
However, those worried that there were hard feelings between the Ledgers and Williams can breathe a sigh of relief.
"We are terribly happy, it is great," Heath's father, Kim Ledger, told the Sydney Morning Herald's The Goss about his former daughter-in-law's big news.
"She's very private and I don't really like to make too many comments about her, but we are very happy [for her]," he continued.
According to E! News, Kim and Heath's mother, Sally, divorced when the actor was young. However, the remained close and continued to remain close with Williams and Matilda throughout the years.
As previously reported, Williams had nothing but nice things to say about her ex, despite the fact that their relationship ended prior to his death.
"I always say to Matilda, 'Your dad loved me before anybody thought I was talented, or pretty, or had nice clothes,'" Williams told Vanity Fair.
Williams said she believed she found love again with Elverum.
"Obviously I've never once in my life talked about a relationship, but Phil isn't anyone else," Williams explained. "And that's worth something. Ultimately, the way he loves me is the way I want to live my life on the whole. I work to be free inside of the moment. I parent to let Matilda feel free to be herself, and I am finally loved by someone who makes me feel free."