Harvey Weinstein's estranged wife Georgina Chapman speaks out: 'I was so humiliated and so broken'
Harvey Weinstein's estranged wife, Georgina Chapman, is speaking out for the first time since the disgraced movie mogul was accused of sexually assaulting and harassing dozens of women.
Chapman told Vogue she was "humiliated" and "broken" after two bombshell reports from the New York Times and the New Yorker revealed in October that Weinstein was a sexual predator.
"I was so humiliated and so broken . . . that . . . I, I, I . . . didn't think it was respectful to go out," she told the magazine. "It's still so very, very raw. I was walking up the stairs the other day and I stopped; it was like all the air had been punched out of my lungs."
Chapman, 42, said after the stories kept rolling out about her husband she realized "this wasn't an isolated incident."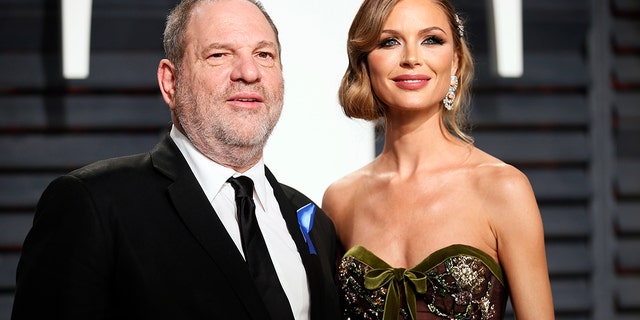 "I lost ten pounds in five days. I couldn't keep food down."
The then-budding fashion designer met Weinstein in 2004 after the British-born Chapman had recently gotten out of a relationship and Weinstein's marriage to his first wife Eve Chilton ended.
Initially, Chapman said she was drawn to Weinstein's personality.
"He's charismatic. He's an incredibly bright, very learned man. And very charitable. He paid for a friend of mine's mother, who had breast cancer, to go to a top doctor. He was amazing like that. He is amazing like that," she said. "That is the tough part of this . . . this black-and-white thing . . . life isn't like that."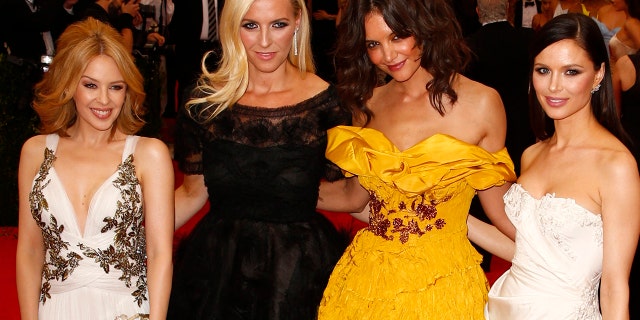 The couple married in 2007 and went out to have two children together, a daughter, India, 7, and a son, Dashiell, 5. She called him a "wonderful father" adding that their children "love" him.
Chapman described her marriage to Weinstein, 66, as "happy."
"That's what makes this so incredibly painful: I had what I thought was a very happy marriage. I loved my life," she admitted.
When asked if she had any suspicions about her estranged husband's behavior she said, "Absolutely not. Never."
The Marchesa designer found solace in friend Huma Abedin who is the estranged wife of New York politician Anthony Weiner who was sentenced to 21 months in prison in 2017 on federal charges of sending sexually explicit messages to a teenage girl.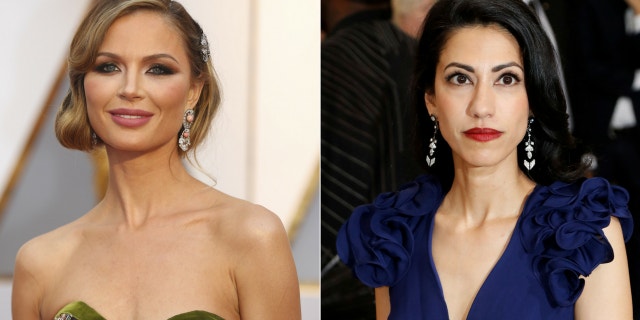 "We just bonded," Abedin told Vogue. "In allll kinds of ways. This particular club, ironically, it's not such a small one: women who have had to endure it in such a public way, women like Georgina and me. People don't feel sorry for us; you don't get that empathy. People think you're beautiful, you're thin, you're rich, you're photographed on the red carpet, and you get stuck in this category. There's so much more depth beyond all that with Georgina."
As for Chapman's next move? She filed for divorce shortly after the scandal broke and is purchasing a farm in upstate New York to live in privacy with her two children.