Halle Berry, Olivier Martinez differ on spousal support in divorce papers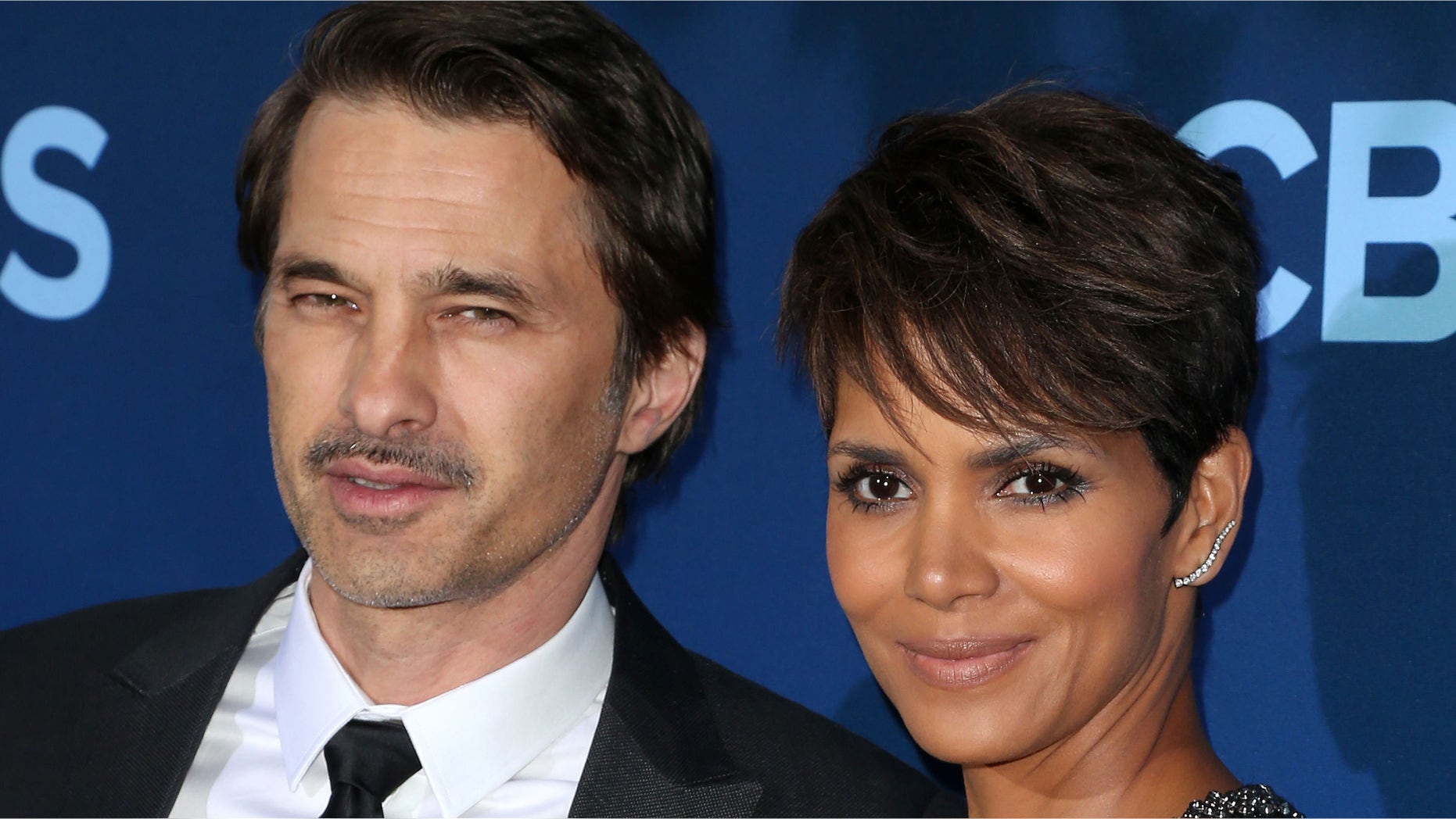 Halle Berry tried to keep her divorce to husband of two years Olivier Martinez under wraps using an alias.
According to documents obtained by TMZ, the Oscar-winning actress used the alias Hal Maria when she filed for divorce from Martinez.
Hal is thought to be short for Halle, while Maria is the actress' middle name. Her attorney Steve Kolodny also listed the couple's 2-year-old son Maceo under the alias Mac Martin.
In her divorce filing, Berry cited irreconcilable differences and listed their date of separation as Monday Oct. 26, which coincided with Martinez's stated on his counter-filing.
In a statement released on Tuesday, the couple confirmed their divorce saying, "We move forward with love and respect for one another and the shared focus of what is best for our son."
However, it looks like they are differing one aspect of their divorce: spousal support.
According to People, the "X-Man" actress has asked for no spousal support for either party and for the costs of raising their son to be shared as per terms of their prenup.
Martinez, on the other hand, is asking for issues of spousal support to be sorted out at a later date. Berry reportedly asks that all of her earnings and assets are her property per their prenup.
The former couple is also seeking joint custody of their son, but Berry's filing included an attached form about visitation saying that they will share custody as it is "in the best interest of the child" but that Martinez should provide transportation to and from visits and needs permission to take their son out of California.
According to sources, the split is caused by disagreements over their living situation – they had wanted to move to Europe, but Berry's ongoing custody issues with ex Gabriel Aubry stifled the plan. Martinez's temper allegedly also played a role in the split.
Berry and Martinez met on the set of "Dark Tide" in 2010. They tied the knot in July 2013 at the rustic Chateau des Conde in France. Their son Maceo-Robert was born several months later.