Going to the Super Bowl? Larry King thinks you're an idiot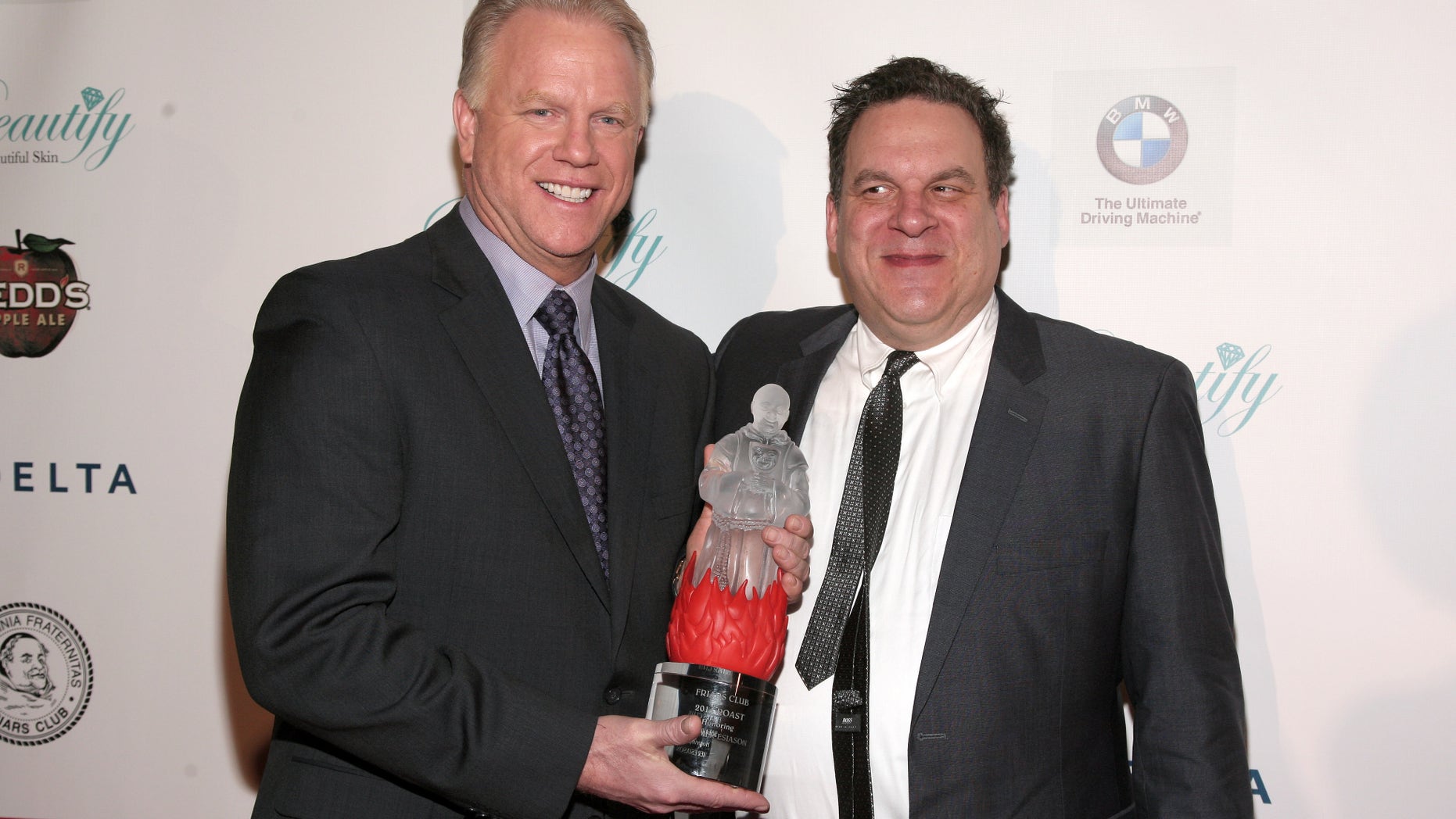 Come on Larry, tell us what you really think.
Veteran broadcaster Larry King was not shy with his opinion of folks who are braving the weather to attend the Super Bowl on Sunday in New Jersey.
"It's the dumbest thing, I love the NFL but come on. You sit out in the stands… you're freezing, you're dying, you can't see the plays," he told FOX411. "Stay home!"
But the freezing weather couldn't keep the 80-year-old TV legend away from his duties as the dean of The Friars Club Roast for Boomer Esiason, as he laid out his first jab by heckling the former Pro Bowler's real first name.
"His name is Norman," King deadpanned. "No quarterback is named Norman"
The historic club has roasted everyone from Frank Sinatra to Pamela Anderson, so Boomer seemed to know exactly what he had signed up for.
"Oh I'm gonna get killed today, I know that, I know what I'm stepping into," he said. "But I guess everything is about me getting cut down to size today."
Boomer also took the opportunity to poke fun at Roastmaster Jeff Garlin.
"I look at Larry King and Jerry Lewis… and I said 'You know' to Jeff, 'The good news is that as I can see by these guys here you're actually gonna shrink as you get older, so this fat stomach that he has right now, really isn't what its gonna be 20 odd years from now, if he makes it that far."
Teasing aside, Boomer's Friars Roast benefitted cystic fibrosis research, a cause dear to his heart as his son Gunner lives with the disease.
"Gunner is 22 years old now, but when he was diagnosed, the average life span for CF patient was 19," he said. "Since that time at least five different therapies have come from the test tube to the patient to help kids like Gunner…so we're living it, we see it."