'Glee' Returns with a Female Football Coach, a Singing Quarterback, and New Rival for Rachel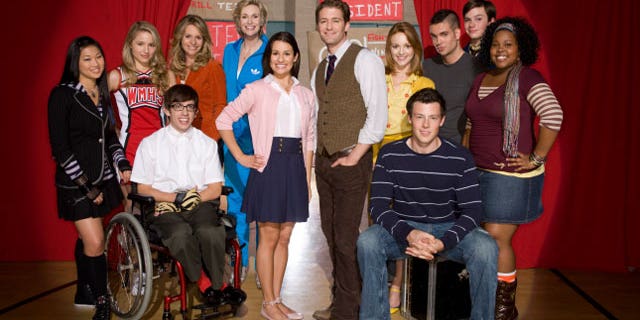 The "Gleeks" are back … and just as gleeky as ever.
Finn and Rachel are in love, and have vowed never to break up with one another. But that doesn't mean that all is well at McKinley High.
The New Directions are hurting for new sign-ups, which they desperately need if they're going to beat Vocal Adrenaline this year. Rachel manages to find one talented girl, the new exchange student Sunshine (played by Filipina singing sensation Charice), to join the club, but decides to send her to a crack house rather than share the spotlight.
Finn's also off to a rocky start. The new female football coach, Shannon Beiste (pronounced "beast"), has booted him off the team. Coach Beiste is also getting her share of hard knocks. Sue and Will resent the budget cuts Figgins has instituted in order to increase funding for the football team. Sue convinces Will that they need to work together to bring down Beiste.
"A female football coach, like a male nurse, is a sin against nature," Sue says. Ouch!
When Will, who seems to have gone to the dark side with Sue, refuses to allow Beiste to sit at his table, he brings the tough coach to tears (the episode's most heart-wrenching moment, in our book). Who knew female football coaches were so misunderstood?
Along with Beiste, there's another new kid on the block: new quarterback Sam Evans, whom Finn catches singing "Every Rose Has Its Thorn" in the shower. Despite his "Bieber" hairdo, this guy can sing! But after Beiste cuts Finn from the football team, Sam decides not to try out for glee club — he's the new kid, and he can't afford to be associated with losers.
Meanwhile, Quinn has not only returned to the Cheerios, but she's also reclaimed her position as head cheerleader, thanks to Coach Sue's hatred of Santana's new breast implants (a violation of her "no plastics" policy). Turns out, Quinn ratted out Santana to steal her spot on the team, which results in a girl fight in the hallway.
Will breaks it up,and realizes that he's been too hard on Beiste. We can't say the same for Sue, who offers up a plate of "dog poop" cookies as a peace offering. Sue's not about to let Will get away with turning on her — she tells the new Vocal Adrenaline coach about Sunshine.