Glamour Model Abigail Ratchford Shares 6 Tips for Stepping Up Our Instagram Game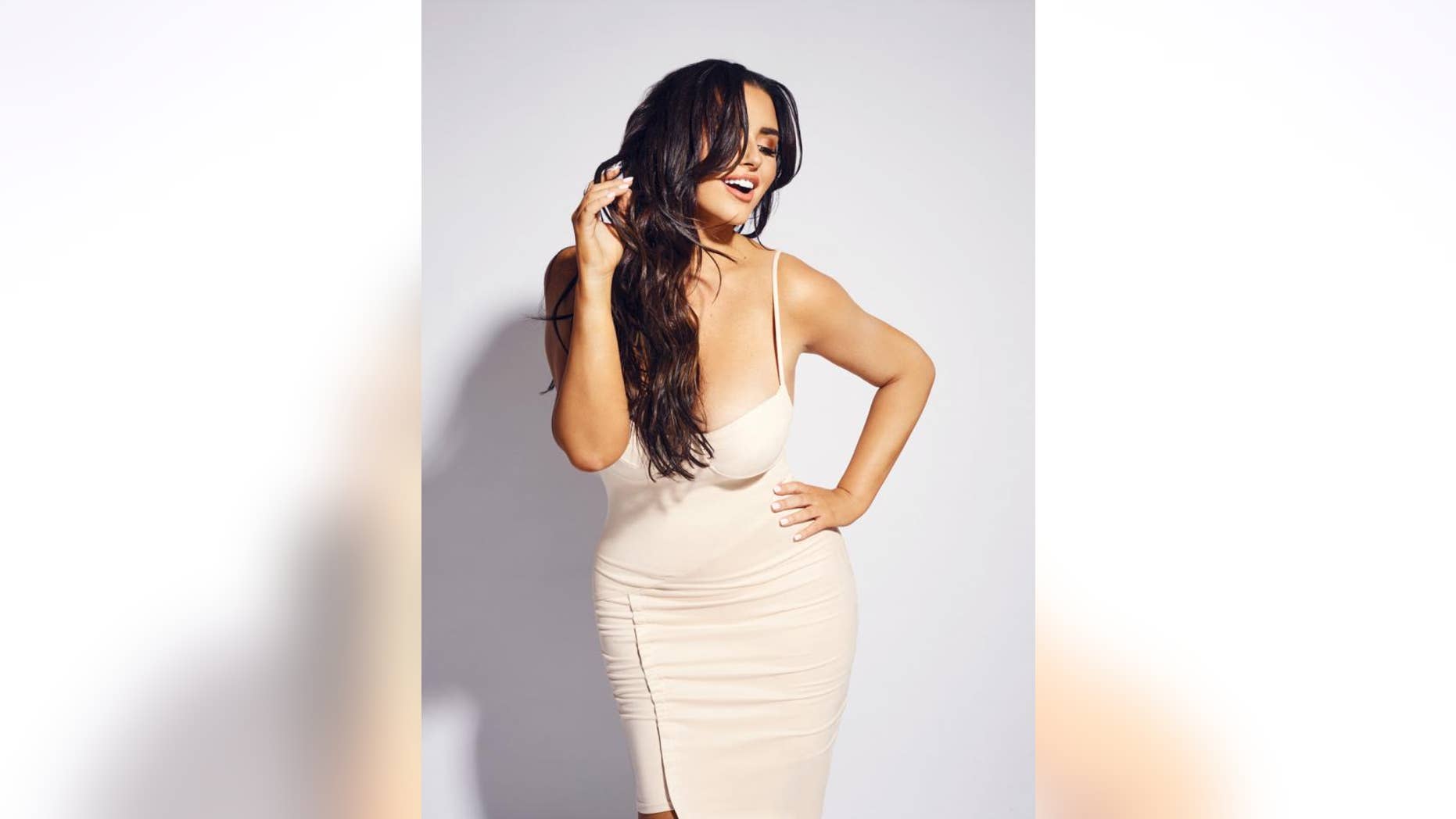 Want to do more with social media than just share vacation photos with family? Simply ask "The Queen of Instagram" for some advice.
Abigail Ratchford is more than just a pretty face on Instagram — the brunette beauty knows a thing or two about gaining followers on social media with her jaw-dropping content. From sizzling snaps to eye-popping videos, the Los Angeles-based model, who's featured regularly by Maxim and drew the attention of Sports Illustrated by once appearing as the magazine's "Lovely Lady of the Day," is well versed in heating things up online.
In addition to flaunting her seemingly never-ending curves for the masses, Ratchford is developing a highly anticipated YouTube channel, featuring beauty tutorials, workout segments, and even cooking features. But rest assured: This Pennsylvania-born pinup doesn't need much help getting followers — she currently has a whopping 5.5 million on Instagram, over 3 million on Facebook, and 405K on Twitter.
Not too shabby.
To help us get in on the fun, Ratchford gave Fox News Magazine six essential tips for stepping up our Instagram game — and while we may not become overnight sensations, we can at least make use of all those photos in our phones, just waiting to be seen. (Besides, let's be real: Aunt Ida has seen enough of our vacation photos already. It's time somebody else had a look.)
#1. Look For the Repost Factor
"Most of my most popular pictures all had some kind of concept or theme behind them, like the bathtub one, with the shower," explains Ratchford. "When we shot that, I knew it would be reposted a lot, because it's such a power shot. Photos on the beach in bikinis are nice, but a shot like the towel one will be reposted 10 times more and attract more followers and engagement."
If you'd rather think outside the tub, look out for a background that doesn't look like everyone else's, drawing the viewer's attention and encouraging more likes.
#2. Never Underestimate the Power of a Good Selfie
"For some reason, selfies do way better than professional pics," says Ratchford. "They're more personal and invite your audience to engage more." And don't be afraid to take multiple selfies, which will only give you plenty of options to find the perfect shot. We advise you not to go overboard with the filters, though — it's pretty easy to tell when an image has been tampered with a bit too much. Keep it casual and real for authenticity.
#3. Consider Shooting a Video (or Three)
If you really want to keep audiences scrolling through your profile, create some fun videos that will keep them watching while remaining on the page longer. However, don't just stick to shooting a blurry scene of you singing karaoke at your favorite local bar. Viral videos actually require some well-crafted ideas that are expertly filmed before being released. Ratchford insists that pieces be well planned in advanced, as those encourage more engagement among followers.
#4. Have Viewers Meet You Halfway
Ratchford says you should encourage readers to caption your photos, or even do a poll to ignite dialogue. "Sometimes I'll post a pic and say 'Caption this' and I'll choose my favorites at the end, or I'll post a split-screen of a photo and say 'Left or right???'… It invites your audience to engage more and make them feel connected to you. More engagement builds your following faster."
#5. Seriously, Ignore the Trolls
Unfortunately, every social media platform attracts people who want to create conflict by posting inflammatory messages to provoke emotional responses. If someone happens to mock a recent photo or video you posted, save your 95-mile-and-hour response and avoid starting an online argument altogether.
"I see a lot of girls who will attack their haters and fight back with nasty words, but I don't see the point," says Ratchford. "I just block them and make sure to thank nice people for their kind words here and there in my comment section."
Use Famous References to Caption Photos
Remember, this is Instagram we're talking about — get creative with not only your content, but also with the message you want to convey. "A lot of my captions will be taken from movies, Like 'I'm not bad, I'm just drawn that way,' or 'It was all a dream' — Those get a lot of interaction because people who have seen the movies or heard the songs will appreciate the reference more than if it was just something self-explanatory," says Ratchford.
For more inspiration, check out some of our favorite snaps from Ratchford's popular Instagram page below: