Gina Rodriguez fan receives Golden Globes gown to wear at her prom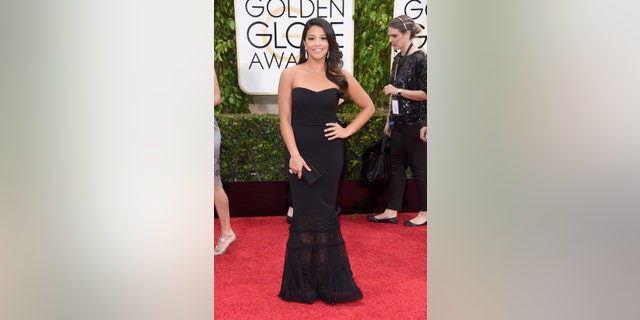 NEWYou can now listen to Fox News articles!
Many fans devour photos of the glamorous gowns celebrities wear on the red carpet of televised award shows.
But Jessica Casanova, a fan of "Jane the Virgin" actress Gina Rodriguez, did more than just "oooh" and "aaaah," and now she is reaping the rewards: Rodriguez sent her the black Badgley Mischka gown in which she accepted a best actress in a comedy series Golden Globe award.
Back in January, according to Us Weekly, Casanova tweeted to Rodriguez that she would love to wear to her high school prom a Zac Posen Golden Globes gown that Rodriguez wore to the most recent Golden Globes.
To Casanova's surprise, Rodriguez responded. "Where do you live? I only own my first Globes dress, the one from last year ... Maybe we can make this happen," the 31-year-old actress tweeted back.
Casanova, who lives in Buffalo, New York, obviously was thrilled, saying she'd be honored to wear it to her prom. This week Casanova let Rodriguez know that she received the dress.
Rodriguez responded, "Yay! Do you like it?" She also requested that Casanova share a photo of her in the dress.
The teen replied, "Of course, it is the most beautiful dress I have ever seen. I so love it, and, yes, I will send you millions of pictures."
That generous gesture has led several publications to call Rodriguez a real-life fairy godmother.
Like us on Facebook
Follow us on Twitter & Instagram