George Strait heartbroken over sudden death of longtime drummer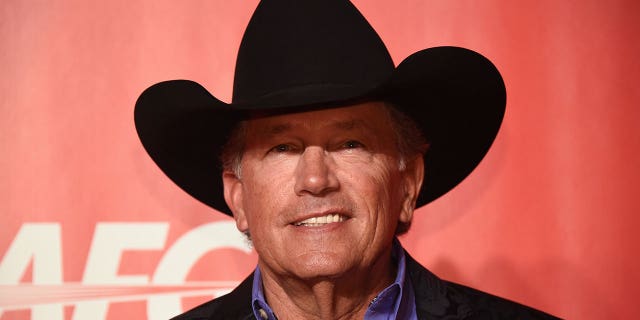 Country music star George Strait says he's heartbroken over the death of his longtime drummer who died in a highway accident near Nashville.
Strait spokeswoman Ebie McFarland confirmed 59-year-old Michael A. Kennedy of Baxter, Tennessee, died Friday.
The Tennessean reported Kennedy had been the drummer for Strait's Ace in the Hole Band for nearly 30 years.
"Hard to put into words how much Mike's passing has affected us all. Our hearts are broken," Strait said in a statement on Facebook. "It's going to be very strange not being able to look over and see him there in his spot on stage and very emotional as well I'm sure for all of us and also his fans."
Strait said that his band "will never be the same." He added, "a part of us is gone forever. We all loved Mike and will miss him terribly."
"He was just as solid a friend to us all as he was a drummer, and that was damn solid. Our hearts and prayers are with his family. The Lord has him now. Rest In Peace my friend," Strait concluded.
A report from the Tennessee Highway Patrol says Kennedy was driving on Interstate 40 when he merged into another lane. Authorities say Kennedy's vehicle collided with a tractor trailer, which then hit a pickup truck. No one else was injured.
Strait's friend and fellow country music star Reba, who lost eight members of her band in a 1991 plane crash, shared her condolences on Instagram.
"Thoughts, prayers and condolences go out to the Ace in the Hole Band. George, my heart hurts for you and your organization."
The Associated Press contributed to this report.