'Fury' starring Brad Pitt wins the box office weekend race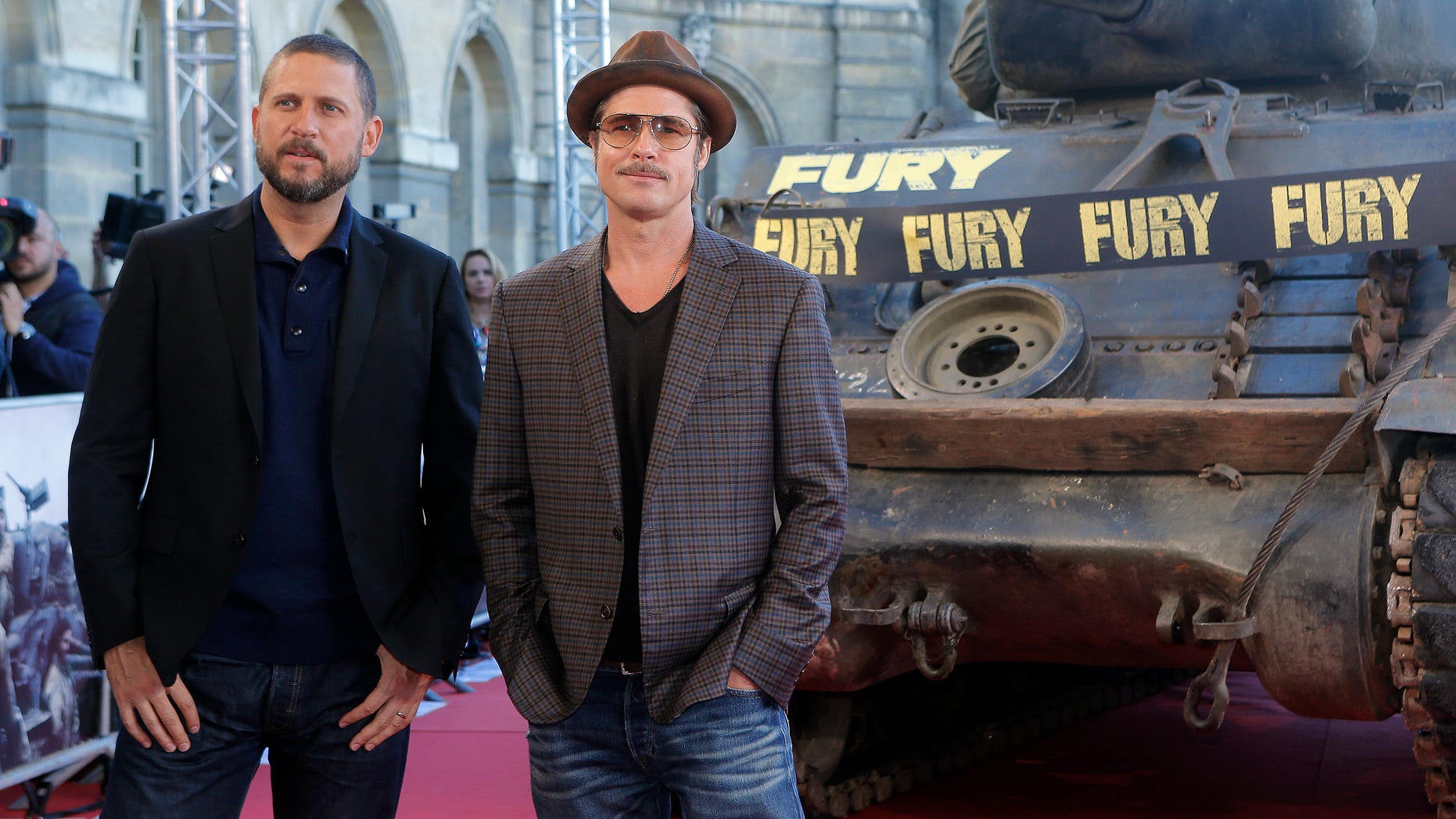 Brad Pitt and a squadron of up-and-coming actors  held off "Gone Girl" at the multiplexes this weekend as "Fury" topped box office charts with a $23.5 million debut reports Variety.
Despite surrendering first place after two weeks wearing the crown, "Gone Girl" had impressive stamina. David Fincher's adaptation of Gillian Flynn's best-selling mystery dropped just 32 percent to $17.8 million. Its total now stands at $107.1 million.
In third place, 20th Century Fox and Reel FX's Day of the Dead themed animated fantasy, "The Book of Life" took in $17 million across 3,071 theaters. The weekend's other wide release, Relativity's "The Best of Me," racked up $10.2 million from 2,936 theaters, good enough for fifth place, but below such previous Nicholas Sparks' pictures as "The Notebook" ($13.5 million debut) and "Dear John" ($30.5 million).
The animated picture cost $50 million to produce, while romantic drama carries a $26 million price tag. Relativity says that foreign and ancillary pre-sales and tax credits limit its exposure on the film to $5 million.
"Fury" relied on Pitt's star power and strong critical notices to attract crowds to a story that deals with dark subject matter. The bloody action film is set in the waning days of World War II and follows a gruff Sherman tank commander (Pitt), an idealistic newbie (Logan Lerman) and his crew (Michael Pena, Jon Bernthal, Shia LaBeouf) on an impossible mission. Sony Pictures released the $68 million production which was backed by QED and LStar Capital, It was written and directed by David Ayer ("End of Watch").
The opening is lower than projections, which predicted a debut of $25 million. But Sony said the film is resonating with audiences, which could help it build word-of-mouth.
"As people leave the theater, it resonates with them and it takes them on a journey and provokes conversation," said Rory Bruer,  Sony Pictures president of worldwide distribution. "We're seeing a lot of social media conversation going on, and I believe we're going to get a terrific multiple and be around for a long time."
"Fury" played to an opening crowd that was 60 percent male, and 51% over 35 years old.
Among holdovers, "Dracula Untold" fell 58% to $9.9 million, bringing its domestic total to $40.7 million, and "The Judge" dropped 41% to $7.9 million, giving it $26.8 million after two weeks.
"Alexander and the Terrible, Horrible, No Good, Very Bad Day" showed staying power despite the release of another family film, "The Book of Life." The Disney live action comedy dipped a mere 35% to $12 million, enough to capture fourth place.
Opera buffs turned out in force for the Metropolitan Opera's live transmission of Mozart's "The Marriage of Figaro" on Saturday, with an estimated attendance of 90,000 in North America, which gave the special event a $2.1 million gross from 900 screens.
In limited release, The Weinstein Company expanded "St. Vincent" from four theaters to 68, earning $685,000 and a per-screen average of $10,074. The Bill Murray comedy goes wide next weekend.