Former Miss USA charged in boyfriend assault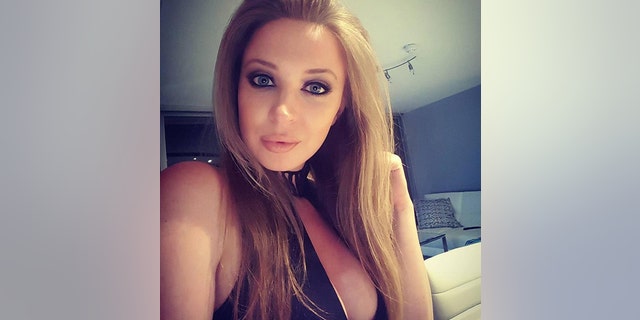 NEWYou can now listen to Fox News articles!
A former Miss United States and Miss Virginia USA beauty queen has faced a Sydney court for allegedly assaulting her boyfriend.
Brittany Nicole Poteet, who has previously twice faced unrelated accusations of assault in the US, appeared in the Downing Centre local court in Sydney charged with assault occasioning actual bodily harm.
The tall, glamorous blonde made a brief appearance before NSW Deputy Chief Magistrate Christopher O'Brien on Wednesday.
Police allege that on the evening of December 16 at Neutral Bay, that the 29-year-old assaulted Wade McKenzie occasioning actual bodily harm.
Related: 'Bridalplasty' contestant murdered: Student confesses to beating her to death with hammer
McKenzie has taken out an apprehended violence order (AVO) against Poteet, who is required to enter a plea before her next court appearance.
Poteet made news in the US when she was forced to deny claims she verbally attacked her gay flatmate and made a homophobic slur, and when she was charged with assault and battery against a former boyfriend.
The charges were dropped and the beauty queen, who is known as Nikki Poteet, denied making the comments.
However, Poteet was forced to hand back her Miss United States crown after she posted a picture of herself wearing it on Facebook with the caption "Miss Alcoholic USA".
According to her profile on Business in Heels, Poteet is a Southern belle as well as a double degree graduate in biomedical and nuclear science.
The multiple beauty pageant winner, who moved to Australia in 2014, works as an HR consultant with Sydney firm Cadden Crowe and is an events coordinator for the Australian Solar Council.
In 2011, Poteet was crowned Miss Virginia USA, and went on to compete at the national Miss USA pageant.
Poteet says on her LinkedIn profile that she also worked as a volunteer mentor to Miss Teen Philippines America pageant entrants.
In her reigning year as Miss Virginia USA, she "volunteered ... to read my favorite childhood books" to migrant children and promoted science and maths to school students.
Poteet also made headlines after her roommate accused her of making gay slurs.
Derek Powell told the US publication Think Progress that in November 2011, at the Richmond, Virginia home they shared, Poteet lashed out at him, his boyfriend and their friends.
Poteet denied the assertions, telling the political news site that she liked gay people.
Think Progress reported that Poteet said, "the guy that's in my pageant office is gay and he's my best friend in the world, I talk to him every day."
In March 2013, Richmond County, Virginia police arrested Poteet following a dispute with her ex-boyfriend, James McElroy, NBC news reported.
Charged with misdemeanor assault and battery. Poteet faced a Richmond court in May 2013.
When prosecutors asked McElroy what had happened, he said he couldn't remember and the judge dismissed the charges.
Following the court appearance, NBC also reported that Poteet had relinquished her Miss USA 2012 crown because of controversy over the "Miss Alcoholic USA" Facebook post.
Director of the Miss United States Pageant Organisation, Chris Wilbur, told NBC in a statement, "[Poteet's] character was not a good fit for the organization so we gave her the option to change or leave. She chose to leave."
Poteet worked as a Nuclear Safety Analysis Engineer for Dominion Virginia Power for four years before moving to Australia.
This article originally appeared in News.com.au.