Former 'Happy Days' star wants Netflix reboot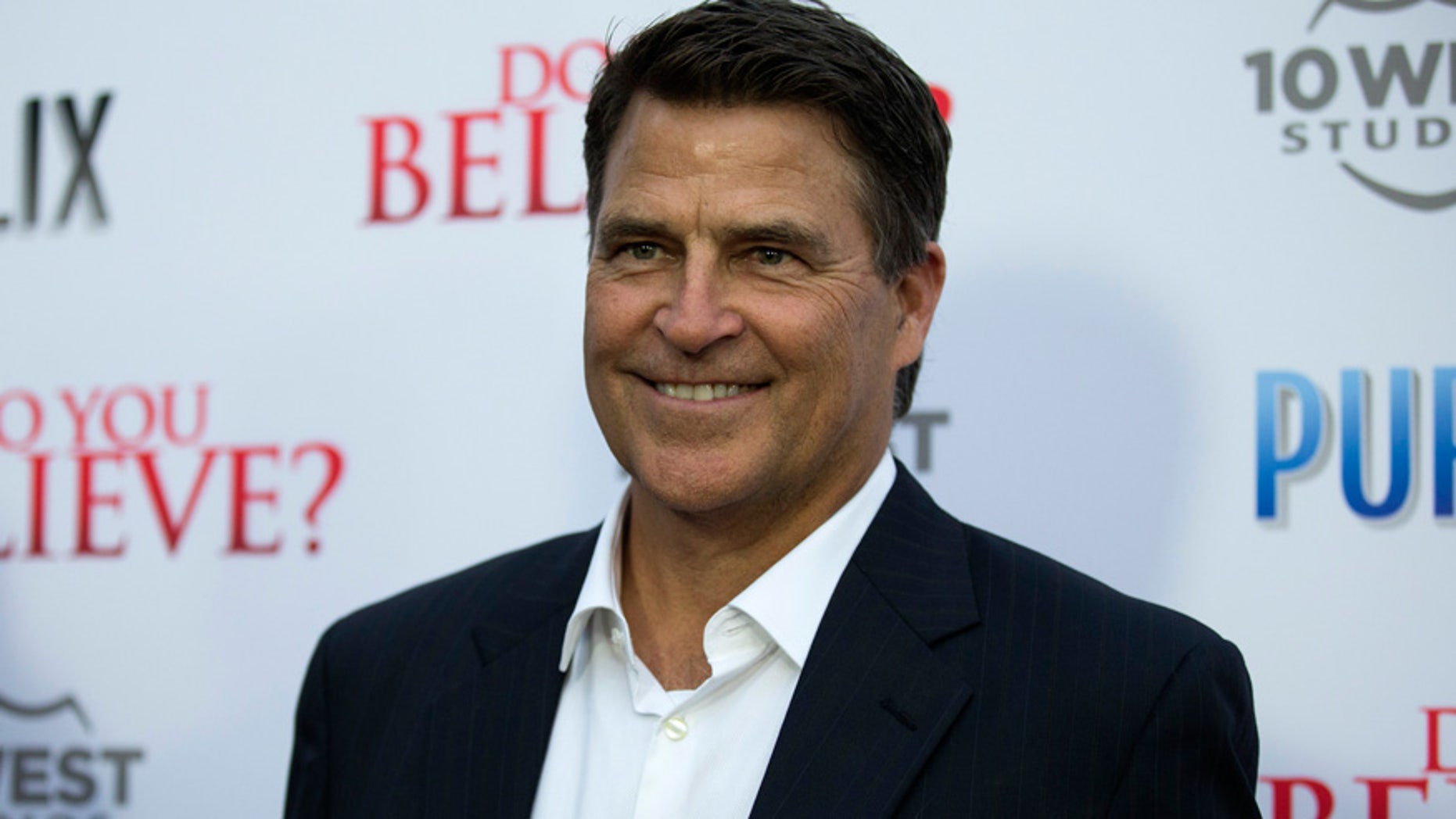 Ted McGinley is hoping "Happy Days" will get the Netflix treatment.
The 58-year-old actor, who played basketball coach Roger Phillips in the 1970s hit show, said Netflix should make the classic sitcom their next revival project.
'HAPPY DAYS' STAR DON MOST RETURNS TO HIS FIRST LOVE
"'Happy Days' should come back — one hundred percent," said McGinley to the New York Daily News at AARP's Movies for Grownups Awards in Beverly Hills.
"It would be fun to see what Fonzie is today, right?" he asked. "It would be fun to see all those stories."
"I would give anything just to watch that," added McGinley. "Henry is a force and he's one of the most loved characters in America. Just as a human being, people love Henry Winkler — he's a very generous guy and he's fun to watch. The Fonz is a part of who he is, and if you asked him to do it, in two seconds he can get it back."
'HAPPY DAYS' ACTOR ANSON WILLIAMS: 'THERE I WAS SINGING TO A BULLDOG'
McGinley joined "Happy Days" late during the show's run, which began in 1974 and ended in 1984. He was added on after the departure of Ron Howard, who starred as Richie Cunningham. McGinley would later appear on other shows, like "Dynasty," "The Love Boat," and "Married… With Children."
McGinley has already been brainstorming plot lines for a potential reboot.
"I have a theory that Fonzie's kids would probably have ended up being very well educated and the ones who were really on top of the heap," he said. "Their kids would be probably not be attending school, and they would be going toward car repair and Fonzie's world. Things flip after a while, right?"
"Happy Days" isn't the only series McGinley hopes will get revived for today's audiences.
HOW HENRY WINKLER TRANSFORMED PRIVATE BATTLE INTO COMEDY
"The other one would be 'The Love Boat.' You could do that forever. You just reinvent it constantly," he said.
"Then 'Married… With Children,' of course. I'll always say, 'Yes, of course that would work. Where do I sign?'"
However, Jumptheshark.com author Joe Hein called McGinley "The Patron Saint of Shark Jumping" because whenever the actor reportedly joins a show, it goes off the air a short time later. Heim also called McGinely a "fine actor" and noted that he "has a great sense of humor" about the coincidences.
The newspaper also reported that Netflix has brought back "Arrested Development," "Full House," "Gilmore Girls," and "Degrassi High" in the past year alone.