FNM Exclusive: Natalie Pack Loved Being a 'Total Bad-Ass' for Her Sizzling GUESS Photoshoot in the Desert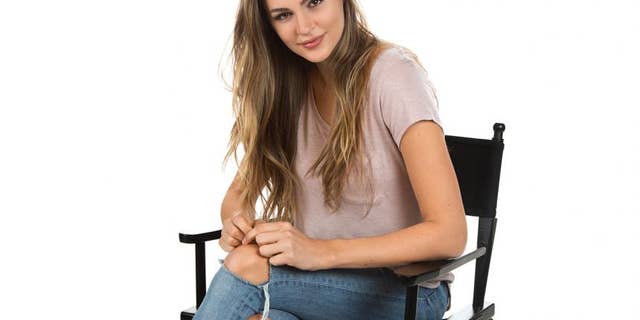 NEWYou can now listen to Fox News articles!
Fashion modeling, to most of us, seems like a pretty tame profession. But as Natalie Pack proves, there's still plenty of room for bad-assery from time to time.
You probably recognize Pack from last year's sizzling GUESS x Gumball 3000 campaign with Simone Holtznagel and Danielle Knudson, which pictured all three girls modeling GUESS denim alongside the world's most stunning sports cars.
"If you don't know what Gumball is, it's a rally that happens every year, where the most expensive, beautiful, high-quality cars come and meet," Pack tells FNM in an exclusive interview. "They start at one position — we started in Stockholm, Sweden — and they literally drive to another part of the world."
"So it's a wild, out-of-this-world rally, and GUESS was a part of it last year," adds Pack.
But as Pack tells us, she didn't only pose with those stunning sports cars — she also got take them for a spin in the desert.
"I got to drive these Dodge Vipers that GUESS had, and do doughnuts in the desert and just be a total bad-ass," Pack says. "And it was the coolest experience of my life."
Desert-driving aside, Pack is also pretty pumped just to see herself in the company's ads. "Being in a GUESS campaign is kinda one of the dreams," says Pack. "And to see your face, your body — and at the bottom, those red letters in all caps saying 'GUESS' — is quite surreal.
"It's been a dreamland for me, this past year."
Check out the video above for a look at Pack's bad-ass GUESS shoot, then keep scrolling to see more of her sizzling campaigns and snapshots: