Flirty exchange gets Demi Lovato, Joe Jonas shippers excited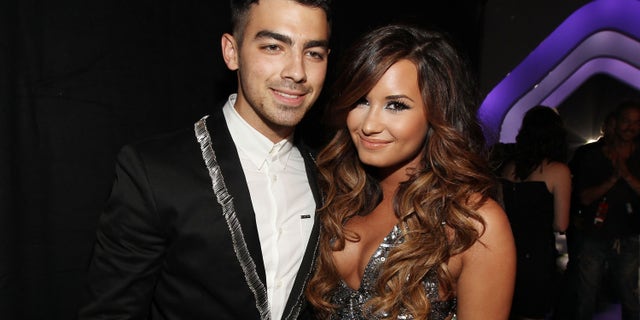 Demi Lovato and Joe Jonas briefly dated in 2010, and unlike some couples, they have remained really close friends throughout the years.
Their die-hard shippers have been wishing and praying that one day the spark will light up again and the former "Camp Rock" co-stars would get back together. In fact, there is reportedly a full-fledged social media campaign to get the two pop stars back together.
And it just got more fuel.
A few days ago, Jonas posted a photo of himself on Instagram celebrating the end of his band's U.S. tour.
"Last night in San Diego. One more show left for the U.S. Tour! Los Angeles tomorrow!" he wrote.
His chiseled biceps were prominently featured in the concert snapshot and Miss Lovato took notice.
"Excuse me sir, can you show me where the gun show is?" she wrote in the comment section.
The flirty exchange got the shippers all riled up.
"I think you guys should get married and have children…3 children. I LOV U GUYS," one fan wrote, while another wrote, "thanks a lot guys. My shipping heart for you two has been unleased again. Rude."
A third fan wrote: "DADDY AND MOMMY PLS GET BACK TOGETHER."
Fans are holding out for a reconciliation now that both pop singers are currently single.
Lovato ended her 6-year relationship with Wilmer Valderrama last month.
Like us on Facebook
Follow us on Twitter & Instagram