Flavor Flav arrested in Las Vegas for assault with a deadly weapon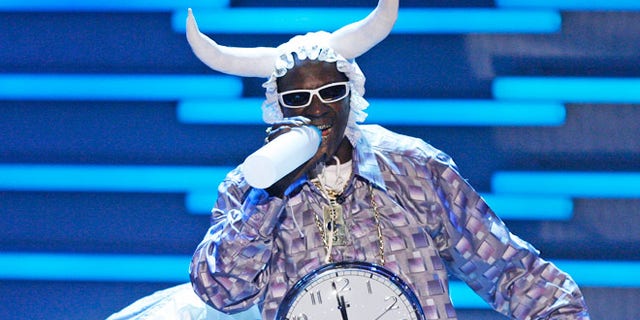 NEWYou can now listen to Fox News articles!
Flavor Flav was arrested early Wednesday morning in Las Vegas after allegedly assaulting someone in his house with a deadly weapon, TMZ has learned.
Law enforcement sources tell TMZ that Flav -- real name William Drayton Jr. -- allegedly got into a heated verbal argument with a teenager in his house as well as his fiancee.
His fiancee then called 911.
It's unclear if the teenager is Flavor's child.
According to law enforcement sources, Flav allegedly threatened one person with a knife during the argument, and battered the other. It's unclear which person he threatened, and which he physically attacked.
Flav was arrested around 3 a.m. and booked on two charges -- felony assault with a deadly weapon and misdemeanor domestic violence (battery).
He's currently being held on $23,000 bail.