'Fixer Upper' stars Chip, Joanna Gaines' son Crew seen in nursery in Instagram post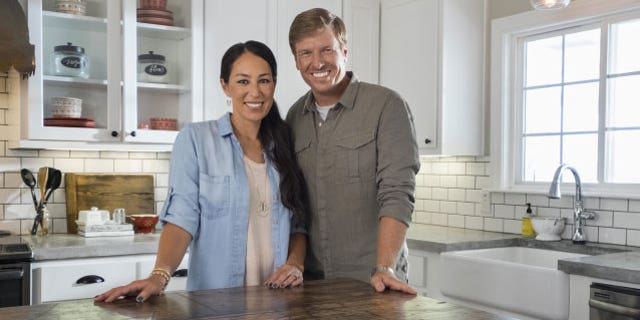 Reality TV personality Joanna Gaines has offered fans another peek of her and husband Chip Gaines' infant son Crew.
The mother of five posted a snap of her youngest child on Instagram over the weekend, saying that he "is doing just fine."
The Saturday post has already racked up more than 1.2 million likes and 10,700 comments.
Her post comes a few days after sharing another image of the baby on her account.
"Cuddle bug," the photo caption read.
JOANNA GAINES SHARES ADORABLE NEW PHOTO OF BABY BOY
Crew is the latest addition to the family Joanna shares with Chip, her husband of 15 years. Their four other children -- Emmie Kay, Duke, Ella and Drake -- are 8 to 13 years old.
Chip tweeted about the baby's birth on June 23.
"And then there were 5. The Gaines crew is now 1 stronger!" his tweet said. "10 beautiful toes and 10 beautiful fingers all accounted for, and big momma is doing great!"
Joanna also gushed about her newborn son on social media.
"Our baby boy, Crew Gaines, is here and we couldn't be more in love," she captioned a June 23 Instagram post.
She added, "He made an unexpected (and speedy) entrance into the world two and a half weeks early - which is fitting given he was a sweet surprise from day one."
Fox News' Sasha Savitsky contributed to this report.