'Fixer Upper' star Joanna Gaines reveals the family tradition being kept alive by husband Chip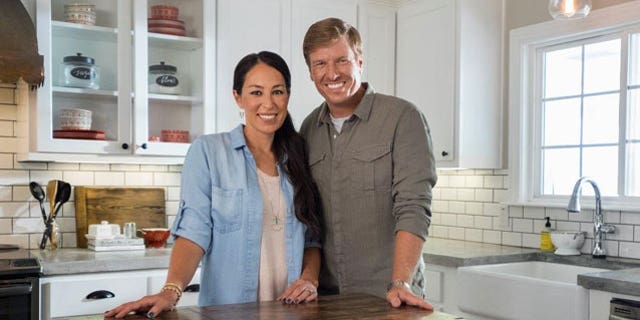 The tradition continues!
Chip and Joanna Gaines may have welcomed son, Crew, nearly a decade after their last child, but they're keeping certain traditions alive with baby No. 5. Joanna took to Instagram on Thursday to share a sweet photo of Chip holding their newborn son on his lap while relaxing outdoors. The "Fixer Upper" star's hospital bracelet is in full view, as he places his hand comfortably on his little one.
Joanna Gaines Shares Sweet Photo of Newborn Son Crew 'Settling' Into His Nursery
"Chip started a tradition with Drake where he wore the hospital bracelet until it fell off... looks like the tradition lives on. #5," Joanna captioned the precious pic.
Joanna gave birth to Crew last month, two and a half weeks before his due date. ET spoke with Joanna in April, when she opened up about how her pregnancy differed from when she had Drake, Ella, Duke and Emmie.
Joanna Gaines Shares Sweet Photo of Her Kids Waiting to Meet Baby Brother Crew
"It feels like it's all brand new, even the things that are available now to moms," she said. "Everything is so fun, these things are really going to help me!"
Chip and Joanna Gaines Welcome Baby No. 5 -- See the First Pics
"[Like] all of the swaddle things," Joanna continued. "I was so bad at swaddling my kids, and now there are all of these things that will swaddle them for you and it's like, 'Oh, that is done.' And the kid clothes."