First Hooters girl Lynne Austin looks back at her success, Playboy Playmate title
Lynne Austin had no idea how much her life would change after she agreed to pose for a billboard advertising a new restaurant opening in Clearwater, Florida.
"I literally started before the restaurant opened," the 56-year-old told Fox News.
She became the poster girl for Hooters in 1983.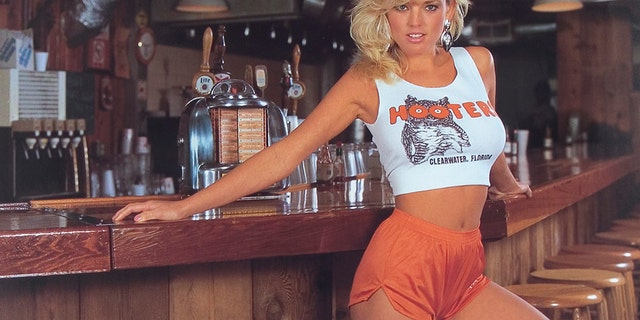 "We were delayed in getting the restaurant opened, so by that time I was pretty broke. Being a young girl, I joined this new venture. I actually cleaned the restaurant equipment for five bucks an hour before we opened."
Before Austin accepted the opportunity, she was working at a telephone company and modeling on the side. She was spotted by Hooters co-founder Ed Droste at the Miss Jose Cuervo bikini pageant that year, which she won. She accepted Droste's offer to appear in a new ad for Hooters, not thinking much of it.
"The [Hooters] building -- [there] had been about four awful businesses there," explained Austin. "I think it was a biker bar at one point and a pizza shop."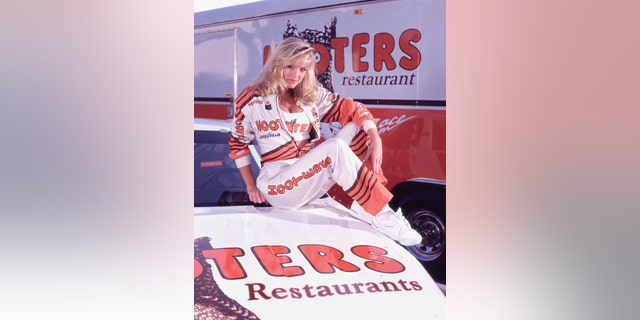 Austin was craving something new. She quit her job with the telephone company and worked at Hooters as a waitress. While Hooters was the ideal spot to savor hot wings and cold beer after unwinding at the local beach, it was the American blonde wearing a white tank top and tiny orange shorts that enticed patrons.
"The first time I ever saw the billboard, it was kind of surreal," Austin recalled. "Like, 'Oh my Lord, there I am, my big ol' face is up here'… And quickly, they started marketing from there. They did taxi tops. I was on the front of a boat, I was on the side of a delivery truck… I was everywhere. For 15 years I had billboards up… The thrill of being the face never got old. Still doesn't."
And the tactic worked. For six years, Austin quickly garnered regulars and fans hoping to be served by the pinup. Word spread that the actual Hooters girl was in the restaurant and it didn't take long for lines of admirers to form and wait up to three hours.
"People would send me flowers to the restaurant, they would come in and sit at my table for hours, trying to get my attention," she said. "A lot of it was very flattering… but I've been married for 20 years now so I don't even remember those kinds of stories! But there were plenty of guys trying to get my attention.
"[But] who doesn't love that? Who doesn't love people wanting to see you, be around you, and love your personality? Of course I loved it. I still do! People still come to me and want a picture with me. And I'm always so flattered and grateful that people still care."
Hooters soon transformed from a casual pit stop into an iconic chain. There are currently more than 420 restaurants in 42 states and 29 countries all serving its winning combo: tasty grub, televised sports, ever-flowing beer and plenty of friendly women. However, some critics have slammed Hooters over the years, accusing the restaurant of exploiting scantily clad women on the job.
Austin doesn't hesitate to dismiss the allegations.
"I was there from the beginning," she explained. "We wore running shorts and a tank top and I get it, that's not the attire of another restaurant. But you saw way more at the beach then you ever saw in our restaurant. We patterned our uniform after one of the owners who was a runner. So we got the runner shorts. And there's certainly nothing wrong with runners wearing shorts. I've never had a problem with it.
"But I'm a beach girl… It's honestly hard to convince me that there's anything wrong with our uniform. And we'd had nurses, lawyers, and I think even a judge who were former Hooters girls. Our accomplishments are remarkable. It's way more than serving wings and wearing shorts. I'm proud of it."
Austin also credited Hooters for granting her the flexibility to pursue modeling career on the side.
"There are so many girls pursuing education, modeling, acting, whatever, but they still call Hooters home," she insisted. "They did that for me also. They worked around my schedule while I was modeling and traveling. But when I was in town, I would pick up a couple of shifts."
And Austin's newfound fame led to another title — that of Playboy Playmate in 1986.
"[Hugh Hefner] was very nice," she said. "A very intelligent man, very well-spoken, very educated -- just a nice man. He was always very polite, a gentleman, and a nice host! But I couldn't tell you his favorite color. We weren't that friendly!"
Austin would also go on to guest-star in two episodes of the hit sitcom "Married with Children" in 1989. She also appeared on "Star Search," and hosted "Hooters Movie of the Week" every Saturday on television for seven years.
Austin also did radio for 18 years. Back in July, she served as one of the judges for the Hooters International Swimsuit Pageant. Currently, the mother of four hosts a podcast and is writing a memoir about her adventures.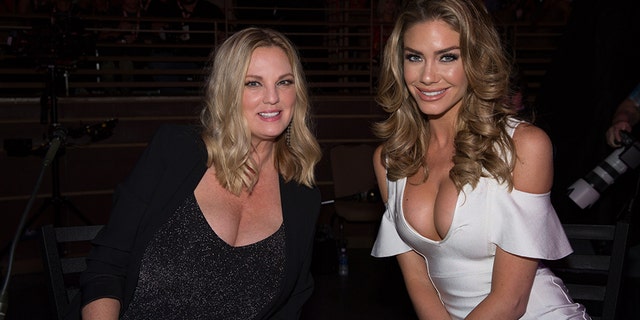 "Just about everything I do, Hooters is always my base, my heart," she said. "Any success I've ever had, I always brought them along with me. They were a launching pad for me. And the Hooters girl? She's an icon. All you need to do is see those orange shorts."
Even her children are proud of their mother's accomplishments.
"Oh they love the title of [first Hooters girl]," she said. "Back in elementary school, they would go, 'Mom! My teacher knows who you are! My teacher loves Hooters… I would totally let my daughter be a Hooters girl if she didn't have to drive back home at night alone. But if I could drive her there and back? Absolutely."
Still, don't expect Austin to slip into her old uniform anytime soon.
"No, I can never do that uniform justice," she claimed. "That uniform doesn't need me anymore. There's too many other girls that could wear it way better than I could."
This article originally ran in August 2017. It is being rerun on the 35th anniversary of Hooters.