'Fear the Walking Dead' show will have fans screaming, star says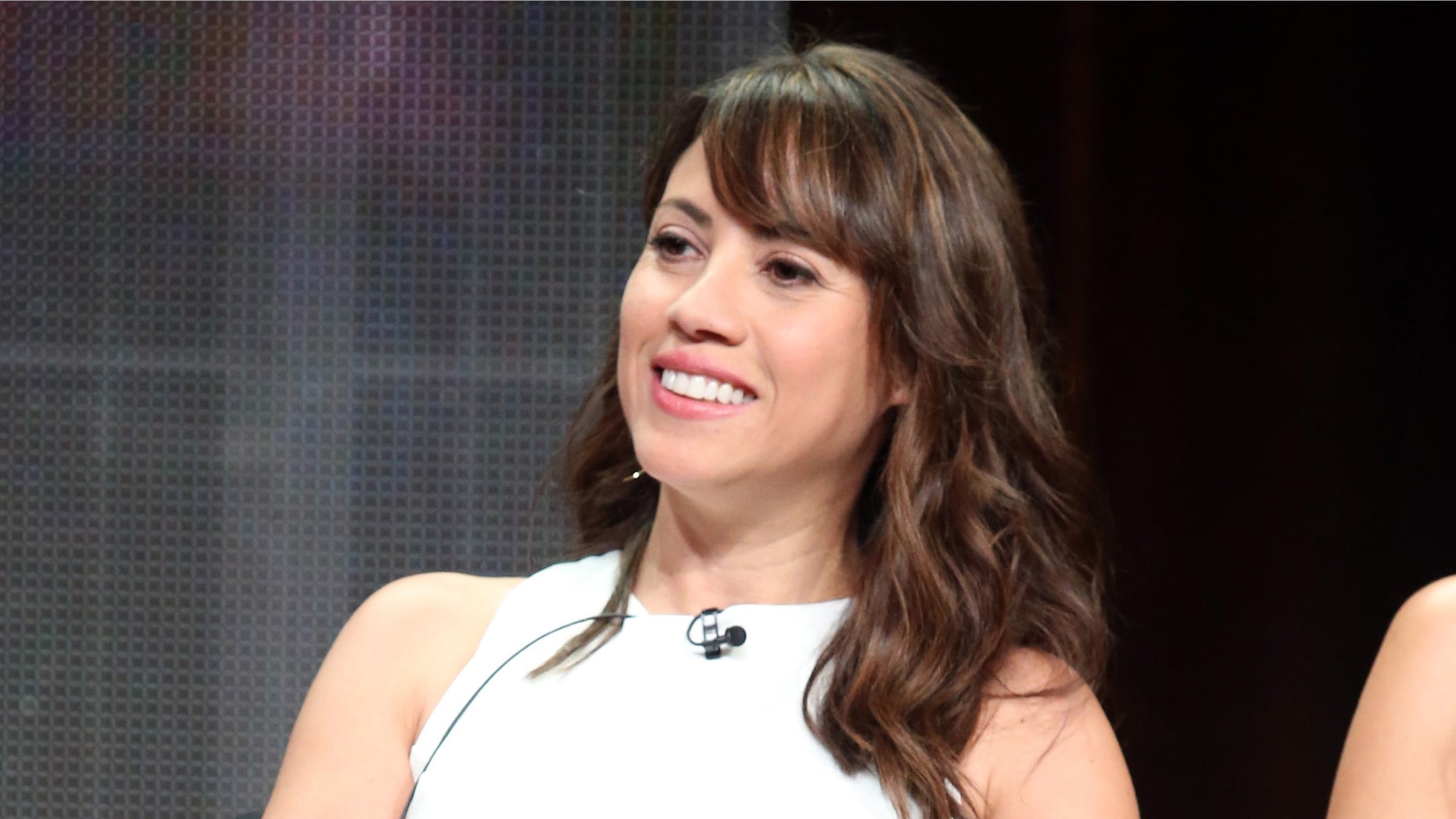 Fans of "The Walking Dead" are going through a zombie withdrawal because the new season of the hit AMC show doesn't premiere until October.
But fear not, zombie fans. Its companion/spin-off series, "Fear the Walking Dead," will offer a reprieve.
"Fear" unfolds in the concrete jungle of Los Angeles, specifically the hard-working, ethnically diverse community of East Los Angeles. The focus is on the blended family of Madison Clark (played by Kim Dickens) and Travis Manawa (played by Cliff Curtis) her children and his son from a previous relationship.
The cast also includes singer Ruben Blades, Mercedes Mason, Mexican actress Patricia Reyes Spindola and Elizabeth Rodriguez.
Rodriguez, most recently known for her appearances on "Orange is the New Black," told Fox News Latino recently that she was attracted to the show because of the writers. She auditioned believing she likely would not land the role.
Months later, she was offered the role of Liza Ortiz, who is Curtis' ex-wife and mother of their son, Chris (played by Lorenzo James Henrie).
"Initially, my role was not supposed to be of Latin descent because there is a very specific Latino family storyline," said Rodriguez, 34. "They had an idea of what they wanted for some characters and I think at some point the show runners decided that 'why not get the people they wanted to work with instead of trying to find that person to fit into this peg they initially created."
The New York-born actress, whose parents are Puerto Rican, called it a "huge step" for Latino actors.
"I'm really happy about that," she added. "It's a reflection of America. It's a reflection of the world I grew up in."
Spindola, 62, who plays Giselda Salazar, wife of Daniel Salazar (played by Blades), told Fox News Latino that when she was offered the role, she was ecstatic – especially after learning Blades would be her husband.
"It's very admirable that the writers chose to have a Latino storyline. I hope that all Latina women feel they can identify with my character," she said. "It was great that the family dynamic transcended the camera into real life… It's going to add a lot to the show's dynamics."
As for working with Blades, both actresses said they were very excited because they have been fans of his music for many years.
"Growing up, my family would listen to his music and so you feel like you know him, even if you never knew him," Rodriguez said. "When we first met, (I felt) a familiarity towards him and we ended up immediately hanging out."
Rodriguez said the family dynamics between all the characters lends to the show's storyline, which will highlight the beginning of a zombie apocalypse and the world falling apart. She said it is not in competition with the "mother ship" show, but complements it well.
"(Fans) will get to see people who are closer to them – working class, families – a part of L.A. that rarely gets shown," she said, adding that it will give fans the chance to be part of the story that has not been told yet. "It's also really exciting that the fans are one step ahead than these characters in the particular show. I think there is going to be a lot of screaming at the T.V. by fans."
"Fear of the Walking Dead" debuts at 9 p.m. EDT Sunday with a six-episode run and it has already been picked up for a 15-episode order for season two.