Fay McKenzie, actress and Gene Autry's leading lady, dead at 101
Fay McKenzie, a former silent screen child star who grew up to become Gene Autry's leading lady, died at 101, Fox News has learned.
McKenzie passed away on April 16 peacefully in her sleep, but the announcement was made public this week. Her death was confirmed by relative Bryan Cooper.
JOHN WAYNE'S SON RECALLS GROWING UP WITH 'THE DUKE'
The singer and actress was born Feb. 19, 1918, into a show business family where she was the youngest of two sisters and an actress cousin. Her parents, Eva and Bob "Pops" McKenzie, were by then veteran performers and yearned for their daughter to pursue the family business. The budding starlet made her screen debut at only 10 weeks old in 1918's "Station Content" where she was carried by silent screen siren Gloria Swanson.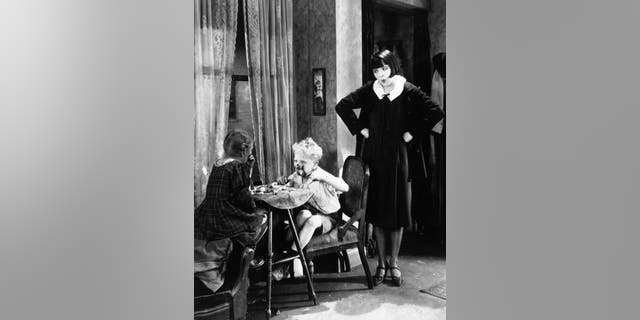 That same year, McKenzie played "the baby" in "Distilled Love" alongside Oliver Hardy, a film that wouldn't be released until two years later.
McKenzie, a native of Hollywood, obtained most of her schooling on movie sets, including the iconic Little Red Schoolhouse at MGM. Her classmates included Betty Grable, Ann Rutherford and June Storey.
By the time McKenzie was a teen in the 1930s, she had appeared in a number of low-budget Westerns with Wally Wales and Buddy Roosevelt, as well as the all-star MGM musical "Student Tour" in 1934. Then, in 1937, she appeared in "Assassin of Youth," which is today recognized as a propaganda flick about the dangers of marijuana.
ROY CLARK: 'HE WAS BORN TO ENTERTAIN'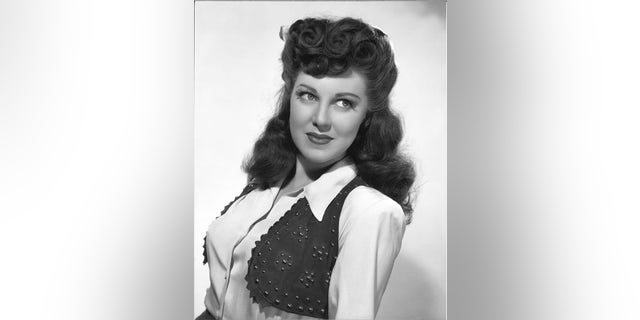 At age 17, McKenzie pursued Broadway in New York City and in 1940 she appeared as Miss Hollywood in "Meet the People," which also featured Jack Gilford and Jack Albertson.
Despite her numerous accomplishments in Hollywood before turning 21, McKenzie is best known for being Gene Autry's leading lady at Republic Studios for films like "Down Mexico Way" (1941), "Sierra Sue" (1941), "Home in Wyomin'" (1942), "Heart of the Rio Grande" (1942) and "Cowboy Serenade" (1942).
McKenzie was quoted by westernclippings.com as saying she loved working with the rodeo icon.
"I got an enormous amount of fan mail so we were teamed from then on!" she recalled. "I loved working with Gene, he was terrific… He was also a brilliant businessman! Not a fly-by-night. It was a wonderful, rich experience. I would get to the studio early, about 5, go past the publicity department, and often someone would come out and get me to sign some piece of paper."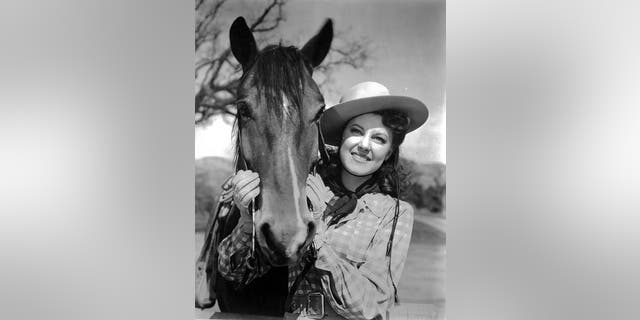 "They shoved a release in my face," she continued. "I never read the papers, as I was so protected by my family and never suspected anything could be wrong. One day Gene arrived at the same time I did and saw what was happening. He ragged me all day long! 'You could have signed away your salary! That is the dumbest thing I've ever seen!' And he was right! But, my theory has always been if you expect good, you'll find it!"
In 1942, McKenzie worked alongside Don "Red" Barry in "Remember Pearl Harbor!" During WWII she toured with the Hollywood Victory Caravan and appeared in dozens of USO shows for the troops, which also highlighted performers like Frank Sinatra, Phil Silvers and Desi Arnaz, among others.
During that same time, McKenzie was heard on the radio in "Pabst's Blue Ribbon Town" starring Groucho Marx. Films continued to come her way with Universal's "The Singing Sheriff" (1944), Warner Bros' "Night and Day" (1946) and "Murder in the Music Hall" (1946), the latter filmed at her home studio of Republic.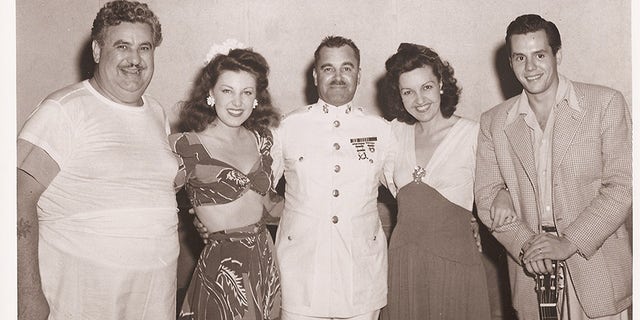 In 1946, McKenzie tied the knot with actor Steve Cochran, but the union was short-lived. Two years later, the couple divorced. She went back to Broadway to appear opposite comedian Bert Lahr (best known as The Cowardly Lion in "The Wizard of Oz") in the 1946 revival of "Burlesque."
GYPSY ROSE LEE'S SON TELLS ALL
During the 1950's she studied with Sanford Meisner and at The Actor's Studio with Lee Strasberg in New York City. She also appeared in several TV shows including "The Millionaire" (1959), "Mr. Lucky" (1960), "Bonanza" (1961), and "Experiment in Terror" (1962).
McKenzie also had the chance to collaborate with close friend and director Blake Edwards. She appeared in "Breakfast at Tiffany's" (1961) as the party guest laughing in the mirror, "The Party" (1968) and "S.O.B." (1981).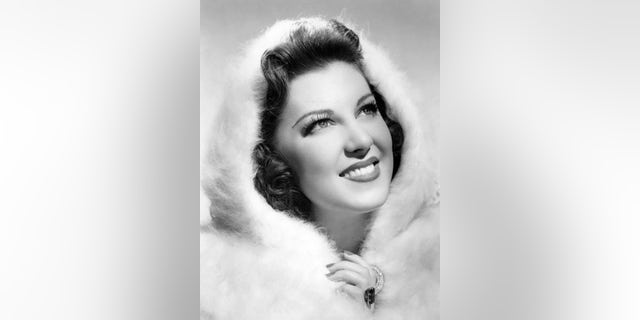 According to Cooper, McKenzie was especially proud of "The Party" with Peter Sellers and agreed to play the cameo role of party hostess Alice Clutterbuck because the script was co-written by her husband, Tom Waldman, whom she married in 1949.
McKenzie and Waldman stayed together until his death in 1985. The couple shared two children: Tom Jr. and Madora. Waldman Sr. passed away in 1985.
JAMES DEAN'S FINAL DAYS ON 'GIANT' SET REVEALED
But McKenzie's showbiz family didn't stay too far behind. Her older sister Ella "Lolly" McKenzie, also an actress, went on to marry comic Billy Gilbert. Her other sister Ida Mae McKenzie, who originally got her start in silent films, went on to work behind the scenes of popular game shows including the original "Hollywood Squares."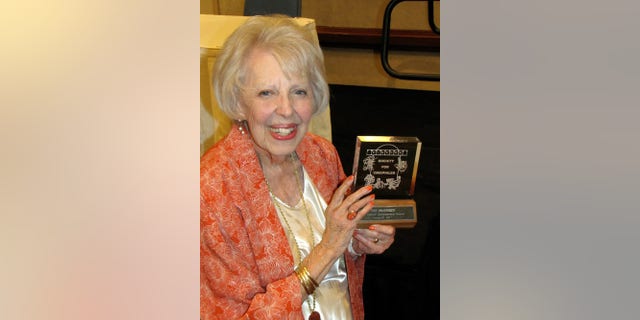 In 2012 McKenzie received the Career Achievement Award at the Cinecon Classic Film Festival. Then in 2017, she was on-hand to present some of her family's home movies at the Turner Classic Movies (TCM) Film Festival. Last summer, she made a cameo appearance alongside her son Tom as Mrs. Van Proosdy in the forthcoming film "Kill a Better Mousetrap."
She is survived by her son, actor Tom Waldman, Jr., daughter Madora McKenzie Kibbe and her two grandchildren.