Fashion Week take-aways for the fashion-outsider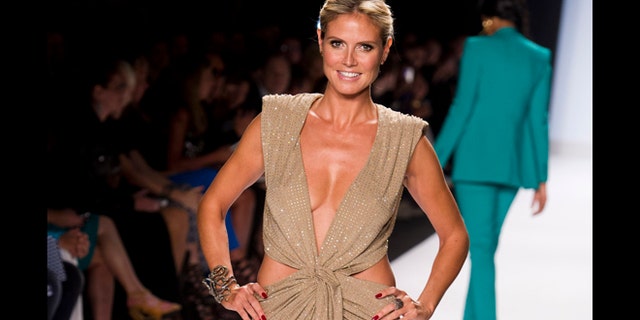 September is a busy month for the fashion-hungry -- starting with the Spring/Summer 2013 runway shows in New York, followed by fashion weeks in Milan, Paris, and London. Here's the scoop on the New York shows:
1. Fashion Week could be dubbed "revenge of the exes week." Katie Holmes and Jeanne Yang's clothing line, Holmes & Yang, made its first appearance at Fashion Week. Supermodel and entrepreneur Heidi Klum, was front and center at the Project Runway show, confirmed she is seeing her bodyguard. Klum is recently divorced from her husband of seven years Seal. And Liberty Ross, following a cheating scandal between husband Rupert Sanders and actress Kristen Stewart, returned to the runway walking in the Alexander Wang show.
2. Street style is for the gutsy. Show-goers are bolder, and more accessorized, in the outfits they piece together than what some designers sent models in down the runway. From studded boots and blazers, to embellished cocktail shorts and shredded sheer tops, attendees proved natural taste-makers. You don't have to be a supermodel to pull off show-stopping looks.
Click to view some of New York Fashion Week's chancier street style.
3. The most popular design element on the Spring/Summer 2013 runways: cut-outs. Carefully stenciled out backs, bodices and slits dominated the scene at Alexander Wang, Prabal Gurung and Michael Kors among others. It seems Angelina Jolie's riskily high slit gown she wore to the Academy Awards (which could technically be classified as cleave the slit was that deep) inspired many a designer. Alexander Wang, for instance, not only carved slits in skirts, but also accompanying tops.