Fans mad Sam Hunt was a no-show to accept ACM award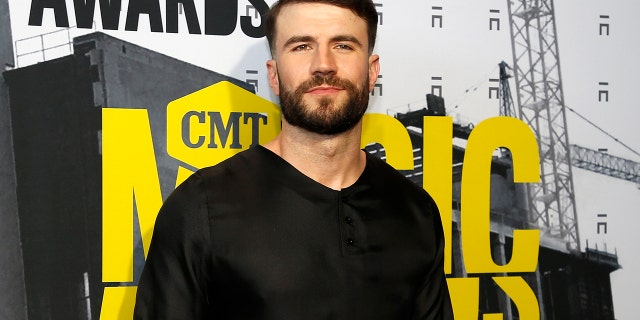 Sam Hunt won Best Single of the Year at Sunday night's ACM Awards, but the singer wasn't there to accept the coveted trophy.
Presenters Nancy O'Dell and Dustin Lynch accepted the award on Hunt's behalf for his song "Body Like A Back Road."
"Congratulations Sam, where are you?" O'Dell said as the crowd audibly booed.
Hunt thanked the Academy for the honor on Instagram on Monday. He did warn fans he may be a no-show in an interview leading up to the ACMs.
Hunt told 97.1's Dave O'Brien his best friend and tour manager is getting married the day before ACMs.
"He's getting married so I'm juggling a few things this weekend," Hunt explained. "So I'm not 100 percent sure that I'm going to be able to make it out for all of the festivities because he's getting married down in Georgia the day before and I'm in the wedding...we're kind of lifers."
Fellow artist and nominee Chris Stapleton was also missing from the ACMs and he also had a pretty good excuse -- host Reba announced that his wife Morgane gave birth to twin boys on Sunday.
Despite the excuse, Hunt got grilled on Twitter by viewers.
"Sam hunt finally wins and a no show. Must in force must be present to win," one user wrote.
Another chimed in, "What could Sam Hunt possibly be doing that he was too busy to show up."