EXCLUSIVE: Michael Moore's 'Fahrenheit 9/11' Lawsuit 'Bologna,' Weinstein Lawyer Says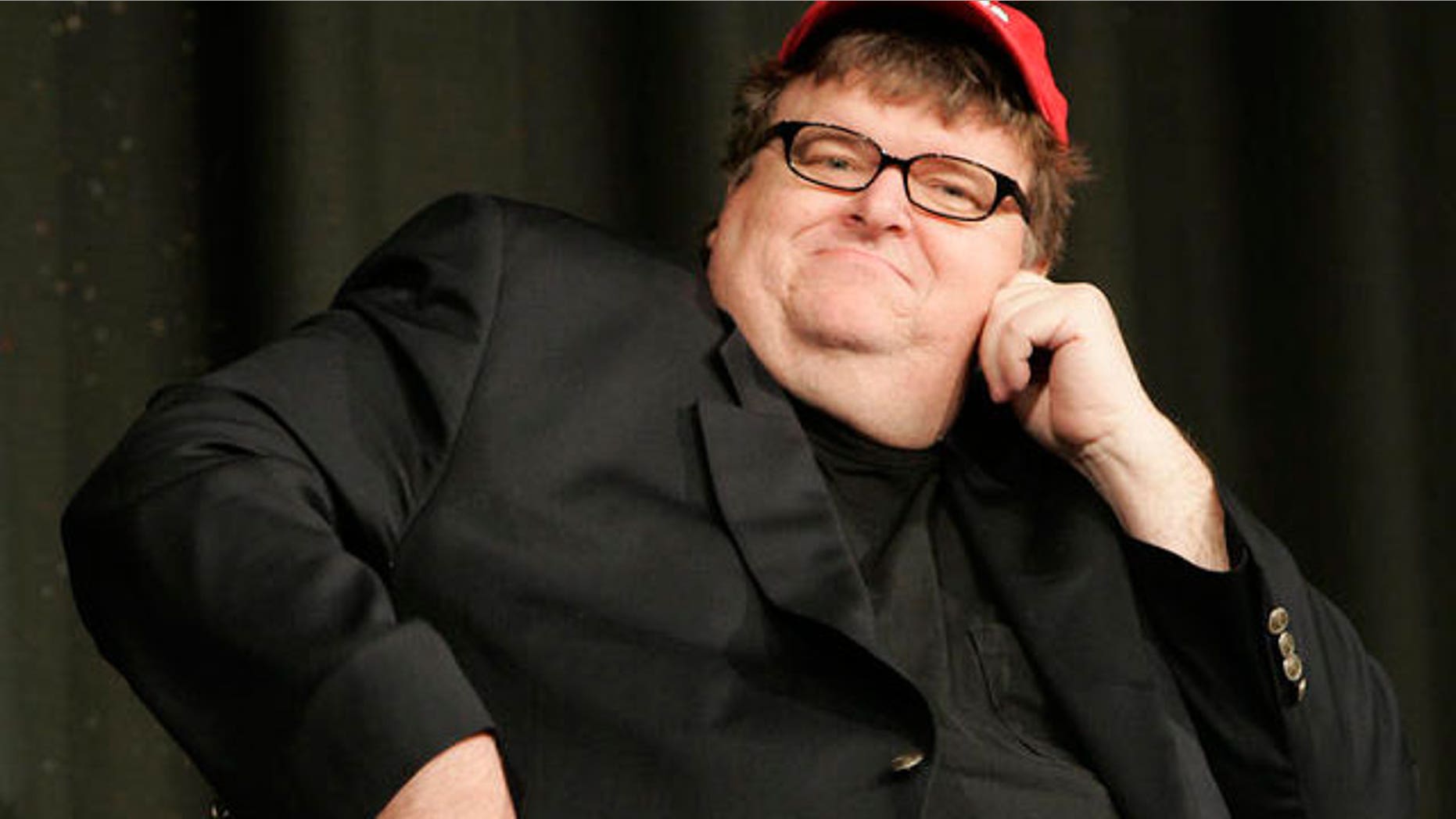 Michael Moore's 2004 documentary "Fahrenheit 9/11" earned $222 million worldwide, making it the highest-grossing documentary of all time.
However Moore's company, Westside Productions, is now suing Harvey Weinstein and his brother Robert for breach of fiduciary duty, breach of contract and constructive fraud with claims the producers bilked him out of a few of those millions.
In documents filed in the Los Angeles Superior Court on Monday, Moore alleges that his agreement with the Weinstein brothers' company, The Fellowship Adventure Group (TFAG), was to split all profits 50/50. However, the controversial filmmaker claims in the suit that the Weinstein's secretly diverted monies to benefit themselves, and used "classic Hollywood accounting tricks and financial deception" to cheat him out of a prominent portion of the profits.
According to the papers, the "deception" was initially uncovered in November 2008 audit which revealed "highly irregular accounting practices," including charges to the production for the cost of private jets to fly one of the Weinstein brothers to Europe. The suit goes on to make numerous accusations against TFAG, including claims the company deducted almost $500,000 in "residuals" to numerous guilds that appear to never have been made.
Moore's production company is seeking more than $2.7 million in compensation and damages.
A lawyer for Moore declined to comment on the lawsuit, however an attorney for Harvey Weinstein, Bert Fields, is confident Moore's case won't stand up in the court of law.
"Mr. Moore has been paid a huge amount of money and he is not entitled to another dime. He has received every dollar he's entitled to, and his allegations are a lot of hot air, which we will demonstrate to the court," Fields told FOX411's Pop Tarts. "There simply is no merit to any of his claims. They're all just unfounded and bologna. They know that those claims have no merit, and Mr. Moore, for whatever reason, has decided to file this lawsuit. The timing is very suspicious if you think about why one would file a lawsuit against the Weinstein's right at this point. I think they're going to lose and we're going to win."
But a source close to Moore's company said the lawsuit has been building for quite some time.
"Most films are negative for a long period of time, because you have to pay the cost of production, and the cost and interest and overhead, all kinds of things. Then they're exploited in different media, with first film, then DVD, and free television and paid television, and they're exploited in different countries at different times, so it takes a considerable period of time before all of that accounting information gets accumulated and reported," the source told FOX411. "I'm sure at the end of the day, they'll find a lot more through discovery. To cast aspersions against Michael for [filing suit] is ludicrous."
- Deidre Behar contributed to this report.