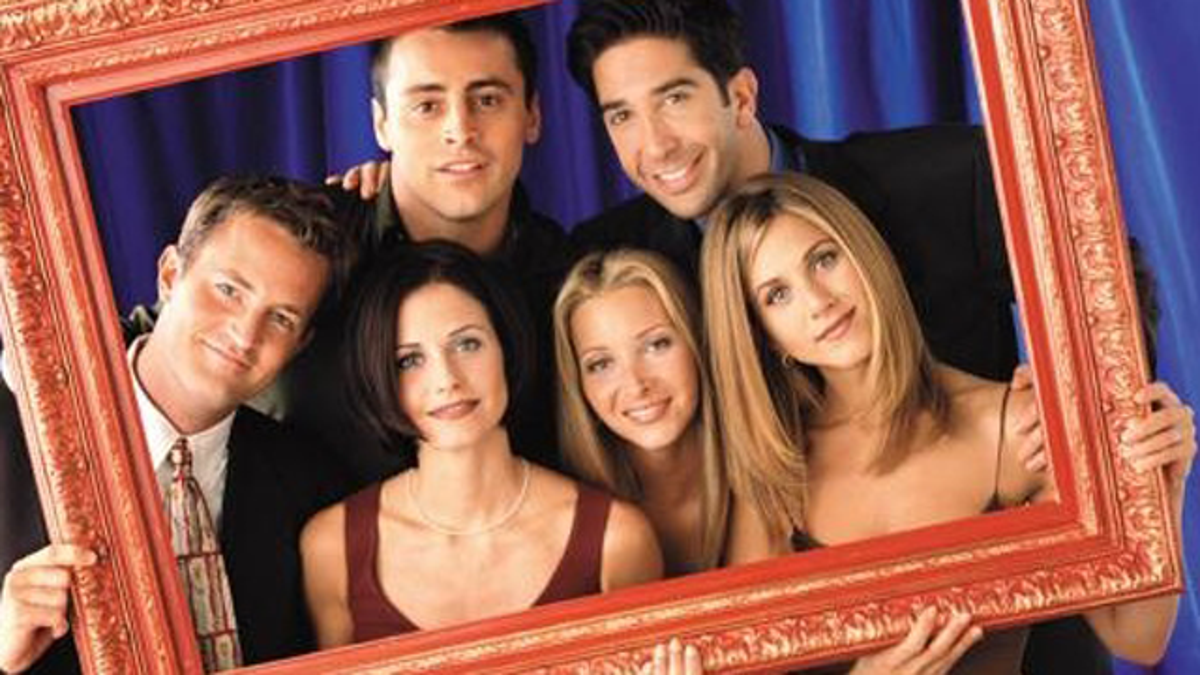 "Sex and the City" did it.
"24" is going to do it.
"The Sopranos" may do it.
So is it possible that 90's sitcom "Friends" might also find its way to the big screen?
"We've got a good idea. There is a good way to get us all together," Courteney Cox told Pop Tarts on Tuesday night before being honored by Women in Film at 2010's Crystal + Lucy Awards. "Jennifer (Aniston) told me, or someone told her, or she came up with the idea herself. I don't think it will ever happen, but it would be a great way to get us all together!"
So, seeing through her hedging, it looks like there is some possibility that one day the "Rachel" haircut will become cool again, Phoebe will bring music to our ears with "Smelly Cat" and Joey will give free food to hot girls while waiting on them at "Central Perk!"
Or... could Cox and Aniston's plan possibly have anything to do with Cox's other on-screen love, the "Scream" franchise?
According to Star magazine, Aniston is slated to make a cameo in the upcoming fourth installment of the horror series as a "favor" to her BFF. The tabloid claims that Aniston will be killed off in the opening sequence, much like Drew Barrymore was slaughtered in the very first flick.
Maybe Cox and Aniston are working on bringing in all their former "Friends" for one very bloody reunion.
Now that we would pay to see!