Ex-E! producer says she was fired after airing interviews of celebrities supporting Catt Sadler
A former E! producer alleges she was fired from the network after airing Golden Globes Awards red carpet interviews of celebrities declaring their support for former E! News host anchor Catt Sadler who left after claiming her male co-star was making nearly double her salary.
Aileen Gram-Moreno told The New York Times she was let go from the network after a snippet aired of actress Eva Longoria criticizing the network over the pay gap between Sadler and her former co-star Jason Kennedy.
The producer filed a complaint Thursday with the Equal Employment Opportunity Commission in which she alleges she was "unfairly terminated and replaced with a male."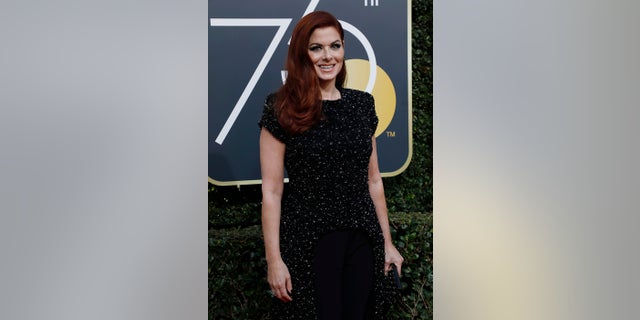 Longoria, along with a few other actresses, were filmed supporting Sadler for leaving the network due to the pay gap. Debra Messing and Sarah Jessica Parker also voiced their support for Sadler at this year's Golden Globes Awards.
Gram-Moreno alleged in her complaint that she has been with the network since 1990 and helped launch it. She worked as a part-time producer and covered red carpet shows over the last 12 years.
Gram-Moreno said she was told to flag any clips of celebrities mentioning Sadler, or the Time's Up or #MeToo movements during the ceremony. The network is not able to air all interviews due to time constraints.
'E! NEWS' HOST CATT SADLER LEAVES CITING MASSIVE PAY GAP BETWEEN HER AND CO-HOST JASON KENNEDY
Gram-Moreno said she was told by executives to look out for any mention of Sadler after Messing criticized the entertainment network. The filing stated Gram-Moreno was asked to look over all the interviews before they aired in order to leave out any mentions of Sadler.
"They said, if there's any mention of Catt in the preshow, make sure you flag it," Gram-Moreno said. "You're censoring celebrities; it's just not a good idea in my humble opinion. But it wasn't my decision."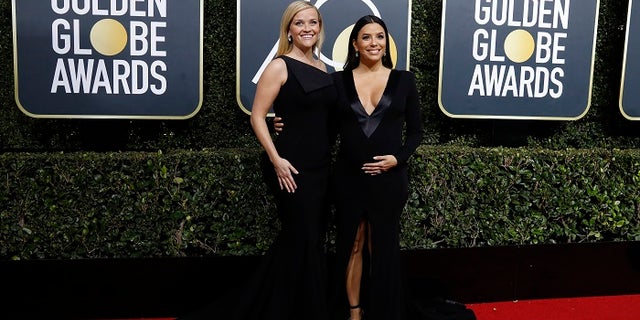 The producer said it was impossible to review each interview and claimed she listened to most of the clip of Longoria who stood with Reese Witherspoon and Nicole Kidman. At the end of the interview with the three stars Longoria said, "We stand with you, Catt."
Gram-Moreno said she was "devastated by the mistake" and immediately texted her executive producer to apologize. The New York Times said they reviewed the texts and saw the producer said it probably could not have been avoided.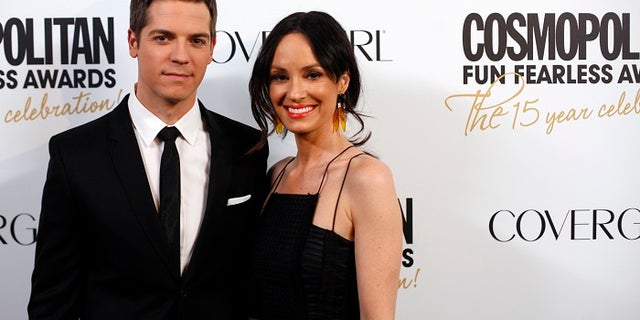 Less than a week later, Gram-Moreno said she answered a call from an executive producer who fired her from all the shows she was booked for in the future, which included the Grammys and the Academy Awards.
Adam Stotsky, the president of E! Entertainment, debunked the claims that the network was trying to weed out mentions of Sadler. He also disputed Sadler's pay disparity claims.
Stotsky said the network did show clips of Parker and Messing criticizing E! and they were also available on the website.
"If we were trying to censor, which is her primary thesis here, we certainly wouldn't have done that," Stotsky said.
ABC STAR RYAN SEACREST'S ALLEGED SEXUAL MISCONDUCT DETAILS REVEALED BY HIS ACCUSER 
He did claim E! wanted to know if celebrities would mention Sadler and said they were more careful following Messing's criticism.
"We don't agree with Debra Messing's assertion," he said. "We're not in the business of being a megaphone for an inaccurate story."
Stotsky said Gram-Moreno's job "was to screen all of the assets completely and obviously she failed to do that." He also said she was let go [not fired because she was a freelancer] due to a "pattern of poor performance."
Sarah Goldstein, an E! spokeswoman, said in a statement, "For the past decade Aileen Gram-Moreno was a freelancer who worked an average of 20 days per year solely for our red carpet coverage."
"After the Golden Globes she was asked not to return due to job performance issues. Ms. Gram-Moreno filed her legal claim after her request for a financial settlement was turned down," Goldstein said.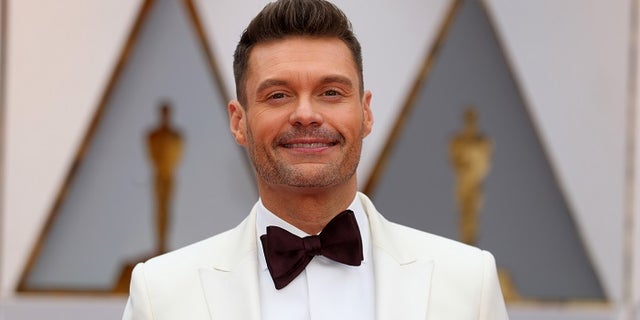 Katherine Atkinson, Gram-Moreno's lawyer, said the network never complained about her client in 12 years. She said the producer also received a "performance-based raise five years ago."
Atkinson said Gram-Moreno asked the network to pay her for the shows she was booked for before being dropped, but they declined. After the refusal, Gram-Moreno decided to take legal action.
E! has faced mounting scrutiny ahead of the Oscars after Ryan Seacrest was accused of sexual misconduct by his former stylist. The network, owned by NBC Universal, confirmed Seacrest still would host the network's red carpet pre-show despite the allegations. Some celebrities reportedly have said they would refuse to speak to Seacrest on the red carpet due to the allegations, Page Six reported.
Fox News' Morgan Evans and Brian Flood contributed to this report.