ESPN hosts watched porn at work, kept 'scoreboards' of women targeted for sex, ex-anchor's lawsuit claims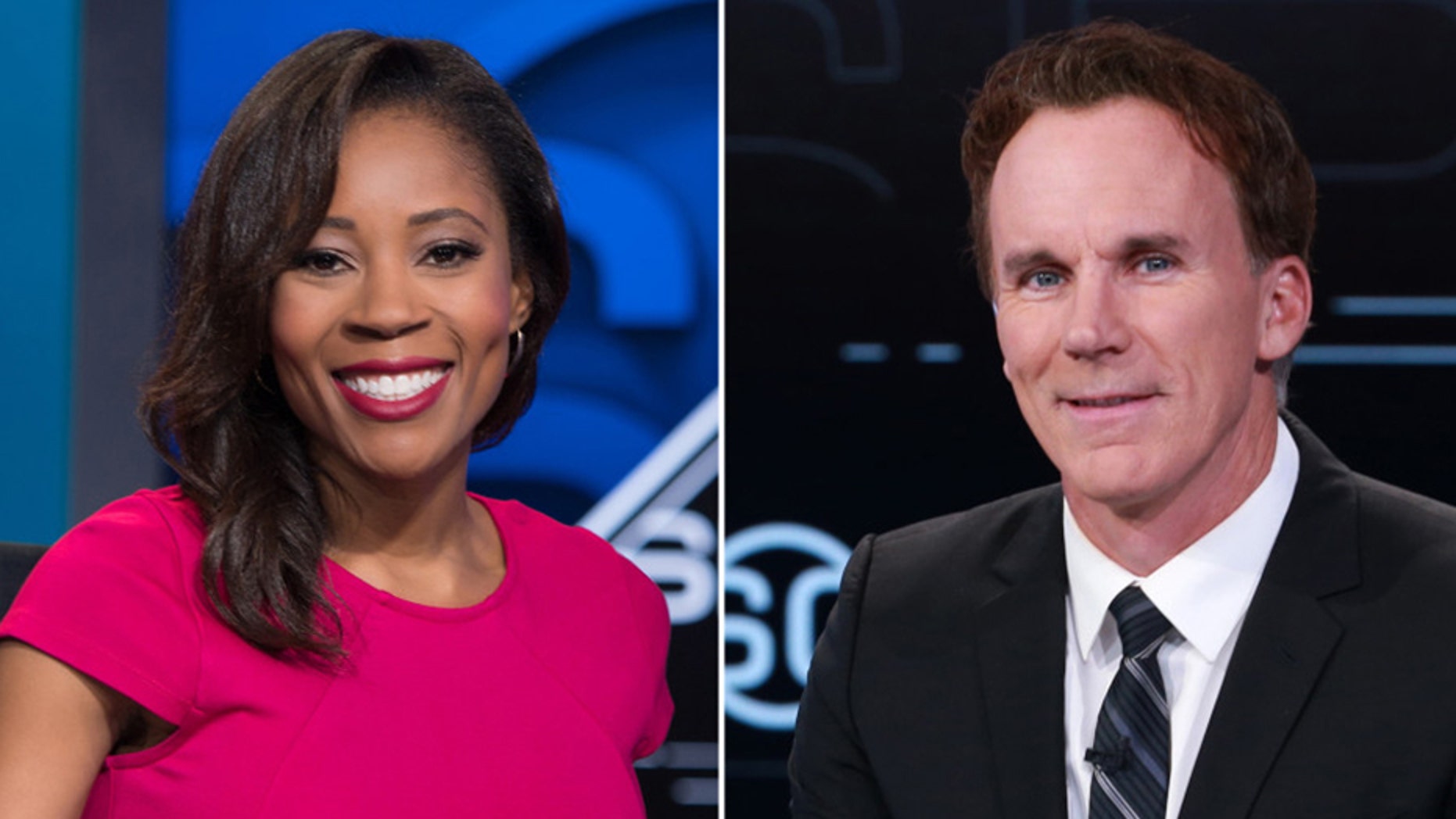 ESPN's former anchor and legal analyst Adrienne Lawrence filed a bombshell sexual harassment and discrimination lawsuit filled with lurid allegations against the network this past weekend.
"ESPN is, and always has been, a company rife with misogyny," states the first line of the complaint, according to the Connecticut Law Tribune.
WARNING: GRAPHIC ALLEGATIONS BELOW
According to the suit, male executives and talent at ESPN "keep 'scoreboards' naming female colleagues they are targeting for sex." It also alleges that men openly watch porn on their computers, and made comments in Lawrence's presence like wondering what the singer Rihanna must "taste like," The New York Post reported.
"We conducted a thorough investigation of the claims Adrienne Lawrence surfaced to ESPN and they are entirely without merit," ESPN emailed Fox News in a statement. "Ms. Lawrence was hired into a two-year talent development program and was told that her contract would not be renewed at the conclusion of the training program. At that same time, ESPN also told 100 other talent with substantially more experience, that their contracts would not be renewed. The company will vigorously defend its position and we are confident we will prevail in court."
The lawsuit — filed in Connecticut district court Sunday — came with an 85-page complaint of lurid, unprofessional details dating back to 2015, the Post added.
Many staff members were mentioned by name in the suit, including former "SportsCenter" anchor Jonathan Coachman, who employed the "ESPN predators' playbook," the suit alleged. Lawrence claimed he reached out to her on the pretense of mentorship but tried turning the relationship personal, according to the Post.
The suit specifically targeted ESPN's human resources department, claiming it frequently ignored Lawrence's complaints. The department "colluded with ('SportsCenter' host John) Buccigross to cover up his misconduct," the suit alleged, according to the Post, stating her complaints eventually led to her firing in 2017.
Lawrence's allegations first became public in a December Boston Globe story, in which she claimed Buccigross called her "dollface," "#dreamgirl," and "#longlegs" in text messages sent in 2016 along with unsolicited shirtless photos, according to the Post.
ESPN said Lawrence and Buccigross "had a consensual, personal friendship that spanned months," according to the Post, and that Lawrence's allegations were "entirely without merit."
"I considered Adrienne to be a friend," Buccigross said in a December statement to the Globe. "I'm sorry if anything I did or said offended Adrienne. It certainly wasn't my intent."