Emmy Awards 2018: Alex Borstein jokes about going braless in wedding dress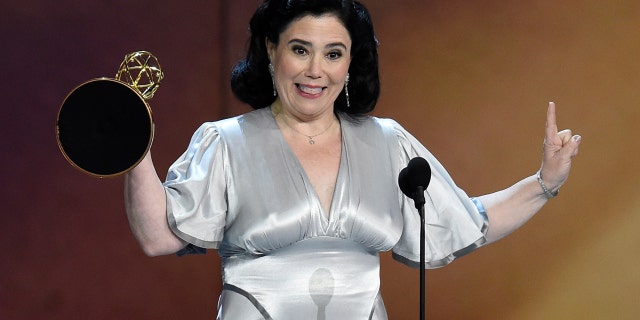 Alex Borstein had a big night at the Emmys, scooping up the award for best supporting actress in a comedy series for her work on "The Marvelous Mrs. Maisel," and chose an appropriately big-deal dress for the occasion: her wedding gown.
"This was from 20 years ago," Borstein, 47, told Glamour on the red carpet. "The marriage didn't last, but the dress did. And I wanted to give it new life, so now it's my Emmy dress."
Before walking up to the stage to accept her award, Borstein did a quick change, stripping off her matching wrap-front bolero jacket.
As for the opening line to the star's acceptance speech? "I went without the bra."
This article originally appeared in the New York Post.