Emily Rios Doesn't Just Play A Lesbian On 'The Bridge'; Comes Out During Interview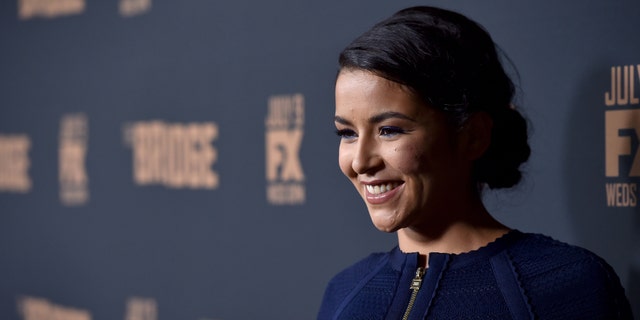 NEWYou can now listen to Fox News articles!
The actress, Emily Rios, doesn't just play a lesbian on the FX show, "The Bridge," turns out she is one in real life, too.
The Mexican-American Rios, who is best known for her recurring character of Andrea Cantillo on "Breaking Bad," told the Logo-affiliated pop culture website, AfterEllen, "I'm gay, personally, so being Mexican and a lesbian — this is why I love the character because I deal with the same type of things with my own family," Emily said.
She says that being a Latina and coming out to her family was not an issue.
"Mexican-Americans especially — because this generation, we come into America, and your family wants to be proud," Rios said. "My mom didn't want me to live a difficult life. She brought me here for a better one, so she's like, 'You're coming out … I want you to be comfortable.'"
Rios plays reporter Adrianna Mendez on "The Bridge." The actress says she wanted to make sure her character's sexuality was presented realistically, and so did the show's creators.
"The [writers] have an idea," Rios said, "or they want to have an idea of what really happens behind the scenes... I try to tell them, 'Listen, this is not how it happens. We are not this way.'"
Rios went on, "I want it to be an incidental thing, which is what happens in our everyday life... I wanted to make sure the whole lesbian aspect wasn't this whole coming out story, and the character wasn't going to be made more flamboyant in any sort of way."
During the second season, which is currently airing, the audience will be getting more of the relationship with Adrianna's girlfriend, who was introduced in season one.
"You're going to get more of that and her personal life, but it's very simple," the actress said. "You'll catch them in their home, you'll catch them possibly in the same bed, maybe kiss a little, but it's nothing major."