Embarrassment at NBC over Megyn Kelly not traveling to the Olympics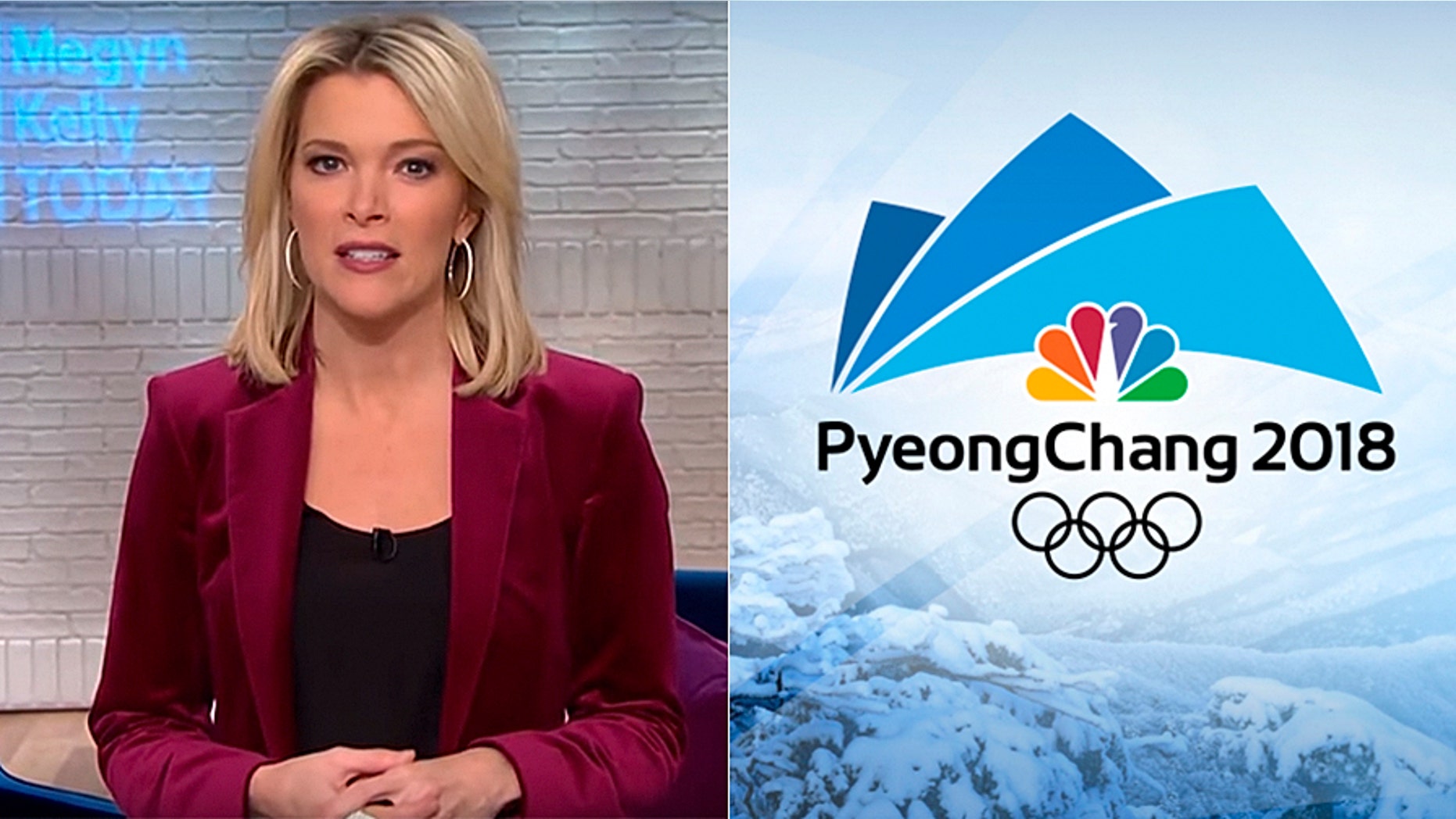 Megyn Kelly will be staying home next month when her fellow NBC stars travel to South Korea for the Olympics — raising new questions about the standing of NBC News' highest paid star.
The Olympics is a command performance for any high-profile star or executive at the Peacock Network, which has paid nearly $1 billion to broadcast the 2018 Pyeongchang Games in the United States. While it's unclear if Kelly made the decision to stay home herself, it's unusual nonetheless.
NBC traditionally sends its entire panoply of news stars to the games, and true to form, both the "Today" show and "Nightly News" will broadcast live from Pyeongchang for the duration of the games, focusing their news programs almost entirely on games coverage. NBC executives, as well as head honchos from parent company Comcast, also travel to the games to hobnob, attend receptions and watch sporting events.
Fox News has confirmed, however, that Kelly, who makes about $23 million a year, will not join her fellow stars in South Korea. Instead, her troubled 9 a.m. hour of "Today" will broadcast Olympics coverage from its usual studio in New York's Rockefeller Center, according to TVNewser.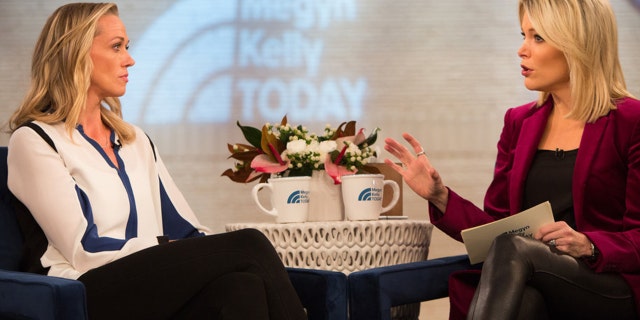 "This is incredibly embarrassing for Megyn," said one NBC News insider. "Anybody who's anybody at NBC goes to the Olympics."
The Olympics bring a significant increase in viewers to NBC News and provide the network with a huge opportunity to promote its high-priority programming and stars — an opportunity Kelly could really use.
Kelly will be part of NBC's coverage of President Trump's State of the Union address later this month and she is coming off her most-watched week at the network. As a result, some insiders feel that NBC execs shouldn't upset the applecart and let "Megyn Kelly Today" build momentum – but others feel it's a wasted opportunity.
"It is odd that NBC News would leave its highest-paid host at home. Megyn's ratings are improving a bit as the show has focused on the sexual harassment issue, but she could still use the kind of exposure and interviews you only get when physically at the Olympics," The Hill media columnist Joe Concha told Fox News.
NBC News stars heading to South Korea include Savannah Guthrie, Hoda Kotb, Al Roker, Natalie Morales, Willie Geist, Craig Melvin, Lester Holt and Dylan Dreyer. NBC News is also sending at least eight on-air correspondents including legendary foreign correspondent Richard Engel, and even NBCNews.com is sending a correspondent, Eric Ortiz, to report for an exclusive SnapChat show. During the Olympics, "Today" will broadcast from South Korea from the legendary "Portable Olympic Pavilion" which has been used in six past games.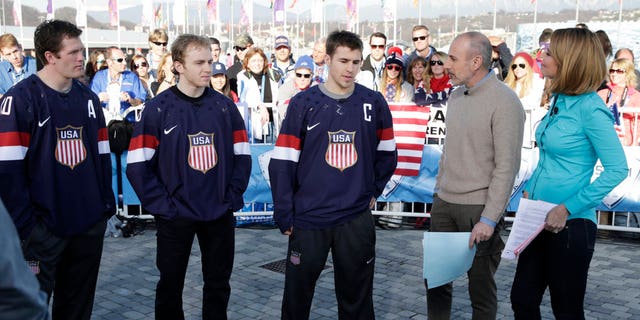 Sports Illustrated media guru Richard Deitsch told Fox News that the Olympics galvanize the country while "crossing over political lines, gender lines and racial lines" and is a "massive" property for NBC. He expected every major "Today" show personality to be in South Korea because, "Traditionally, NBC brings its highest-profile people, particularly on their morning shows."
Kelly, a former Fox News host, has endured a bumpy start at NBC, marred by repeated gaffes and low ratings for the hugely expensive 9 a.m. ET hour of "Today" she hosts. Kelly's latest kerfuffle with her network has reportedly ensued from her efforts to book Catt Sadler, a former host at NBC's sister network E! who resigned in a pay equity dispute with her male co-host.
The New York Post reported that NBC executives are furious with Kelly for her interest in airing Comcast's dirty laundry. This comes just after Kelly already raised eyebrows when she had an attorney for a woman who accused Matt Lauer of sexual misconduct on her show — and the attorney proceeded to lambaste NBC for its treatment of his client.
Kelly had been widely expected to be front and center of NBC's Olympics coverage, playing a big role on "Today" and perhaps even joining the prime time NBC Olympics coverage, interviewing medal winners or reporting live from various sporting events. Kelly will also be missing out on the chance to do her trademark, hard news reporting on matters related to peninsular tensions between the Koreas, and the larger tapestry of Asian geopolitics.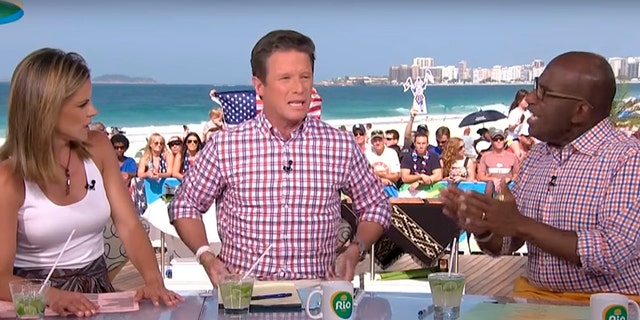 "A real benefit for having the Olympics is that NBC can promote its other program offerings to viewers who don't normally watch NBC. Audience acquisition is very difficult for networks these days and this promotional edge for NBC during Olympic years is significant," media analyst Jeff McCall told Fox News. "Leaving one of the network's highest paid personalities out of the on-site coverage is quite odd."
The "Today" hosts have also traditionally fronted the popular Olympics opening and closing ceremonies, an honor which will not be bestowed upon Kelly.
Now, speculation is rife about the reasoning behind Kelly's exclusion from the event.
"I sense that NBC feels Kelly could be a lightning rod and distract viewers from the feel-good nature of Olympics coverage," McCall said.
Deitsch feels that NBC executives either botched the decision or Kelly decided to stay home on her own, as it doesn't make sense to leave her in New York unless she simply didn't want to go.
"Megyn Kelly has as much credentials to go to South Korea as anybody else on the 'Today' show," Deitsch said.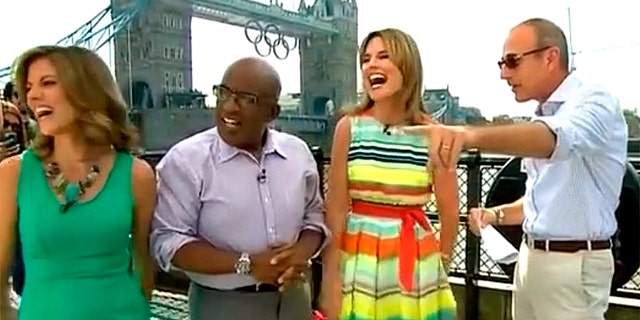 It's unclear why NBC News Chairman Andy Lack and his embattled deputy, Noah Oppenheim, are leaving Kelly behind. Lack is already under intense scrutiny for hiring Kelly, at such huge cost, for a role in which TV critics have called her miscast. Oppenheim, who was charged with Kelly's rollout, has also been criticized for the uneven 9 am. ET hour and for Kelly's much-panned interview with Vladimir Putin, an assignment for which Oppenheim and Kelly traveled together to Russia.
Some industry insiders have speculated that keeping Kelly home could be cost-related. Since taking over NBC in 2011, Comcast has been progressively tightening the purse strings on NBC's traditionally lavish Olympics productions. Traveling Kelly, who was criticized for her use of private jets during her rollout at NBC, would be an expensive proposition. Network stars in her echelon usually have contractually guaranteed first-class travel and accommodations and travel with a retinue of attendants.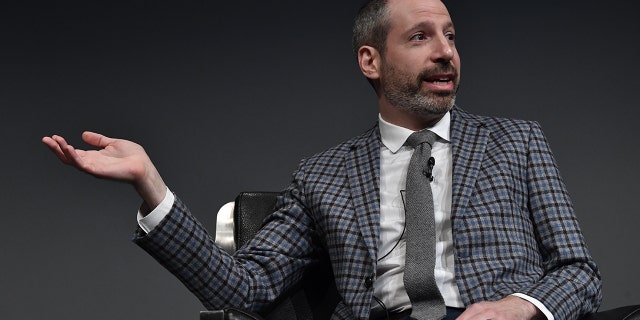 Whatever the reasons, leaving Kelly at home is far from the first odd decision in recent memory from Lack and Oppenheim. The two executives have been widely criticized for spiking two of the biggest stories in recent memory – Ronan Farrow's investigation into now-disgraced Hollywood mogul Harvey Weinstein and the infamous "Access Hollywood" tape of Donald Trump making lewd comments about women.
The tape of Trump caught on a hot mic was eventually leaked from within NBC to The Washington Post's David Fahrenthold, who is Oppenheim's friend from prestigious Harvard University, where they worked as editors together on the student newspaper.
The company has been scrutinized for a lack of transparency regarding both stories as Lack's team also has faced a barrage of sexual misconduct accusations. He was forced to fire Lauer; MSNBC star Chris Matthews was caught making a joke about a "Bill Cosby pill;" and three "Morning Joe" contributors have been fired or suspended after sexual misconduct allegations.
Farrow has racked up Pulitzer Prize buzz after he took his Weinstein story — spiked by NBC News — to the hallowed New Yorker magazine. The celebrity scion has now decamped to HBO after publicly criticizing NBC for killing his story and also threatening his producer with job loss if the producer continued to report it.
NBC Universal is now investigating who knows what about Lauer's allegedly rampant misbehavior — but so far Lack and Oppenheim have managed to avoid an outside investigation by a third party, something to which many other media organizations with sex harassment scandals have subjected themselves.
NBC News did not respond to multiple requests for comment.