Elizabeth Smart claims in new book her kidnapper tried to abduct another girl
Elizabeth Smart, who was abducted from her Utah home in 2002, has a new book out.
In it she claims the man who kidnapped her attempted to snatch another girl from her home to be his "next wife," People reported.
In "When There's Hope: Healing, Moving Forward and Never Giving Up," released March 27, Smart writes that her abductor, Brian David Mitchell, concocted a plan to kidnap a girl he had seen in a photo.
Smart was kidnapped at knifepoint from her Salt Lake City home on June 5, 2002, when she was 14 years old. She was held captive by Mitchell and his wife, Wanda Barzee, for nine months. Smart said she was raped, tethered to trees by steel cables and left without food and water for days at a time while in captivity.
CHRISTINA AGUILERA UNRECOGNIZABLE IN NEW MAKEUP-FREE COVER SHOOT
Smart goes into detail about the kidnapping and her road to recovery in her book.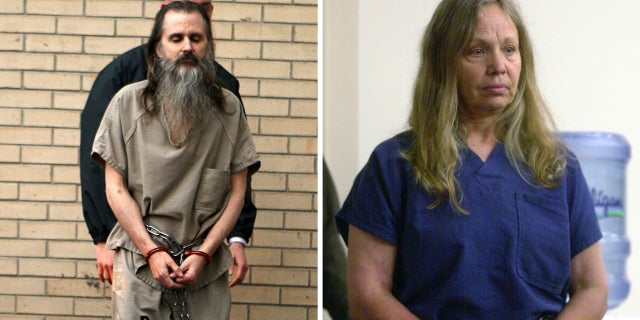 Smart wrote Mitchell would go to churches to seek out young girls. He was invited to dinner by a Mormon family he befriended, she wrote, and went to their home. Smart claimed that he found a photograph of a girl who was the host's daughter from a previous marriage. Mitchell was told the girl visited the home on Wednesdays and every other weekend.
Smart claimed Mitchell devised a plan to kidnap the girl who "would be his next victim." She added Mitchell told her and Barzee that he planned to "rescue" the young girl — or, as Smart described, kidnap and rape her.
Smart wrote Mitchell ventured out one night assuming the girl was at the home to kidnap her. He allegedly wore dark clothes and carried the same knife he used to abduct Smart. She said Mitchell was not able to kidnap the girl because he heard a man snoring once he entered the home and decided to retreat.
STEPHEN COLBERT SAYS TRUMP SHOULD BE SPANKED REGULARLY AFTER STORMY DANIELS INTERVIEW
"I know most people consider snoring a health risk or an annoyance," Smart wrote. "But in the case of this young girl, it saved her life."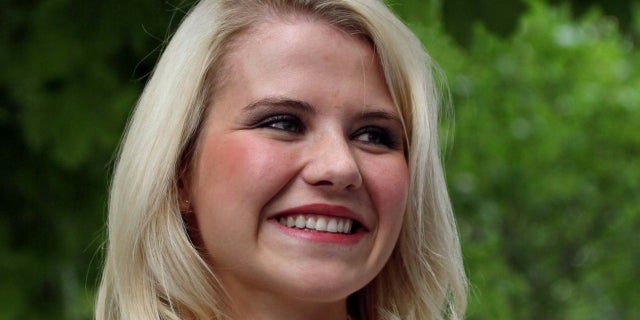 Smart was found on March 12, 2003 about 18 miles from her home.
Barzee was sentenced to 15 years in prison in 2010, and Mitchell is serving two life terms.
Following the kidnapping, Smart has been a public figure for child safety. She is a motivational speaker and author. She married Matthew Gilmour in 2012 and the couple has two children.