Elin Nordegren Breaks Silence: The Word 'Betrayal' Isn't Strong Enough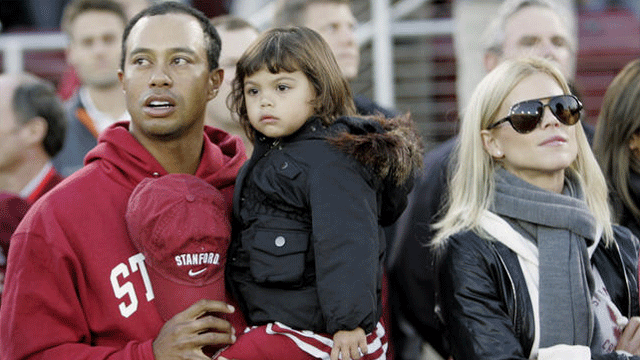 Elin Nordegren is breaking her silence on her divorce from cheating husband Tiger Woods, saying she feels "stronger than ever."
In an interview with People magazine, the 30-year-old says she has "been through the stages of disbelief and shock, to anger and ultimately grief over the loss of the family I so badly wanted for my children."
Now, as the divorce is finalized, Nordegren says she is working on her college degree in psychology and is feeling confident in her "beliefs, my decisions and myself."
In an interview on NBC's "Today" show on Wednesday morning, People magazine reporter Sandra Sobieraj Westfall said Nordegren and her team approached the publication.
Westfall said Nordegren wanted people to know three things: she's not violent and never hit Woods; she had no idea this was going on; and it was a real marriage for her.
"I'm so embarrassed that I never suspected -- not a one. For the past 3 1/2 years, when all this was going on, I was home a lot more with pregnancies, then the children and my school."
She told People that while she was "blindsided" by her husband's rampant affairs, she never attacked him last November when his now infamous car accident made headlines and kicked off a nine-month public spectacle.
"There was never any violence inside or outside our home," she said. "The speculation that I would have used a golf club to hit him is just truly ridiculous. Tiger left the house that night, and after a while when he didn't return, I got worried and decided to look for him. That's when I found him in the car. I did everything I could to get him out of the locked car. To think anything else is absolutely wrong."
Since that night, Nordegren added that she has "been through hell," but that she is working on forgiving her ex husband.
"I know I will have to come to forgiveness and acceptance of what has happened for me to go on and be happy in the future," she said. "And I know I will get there eventually."
"I believe in love because I've seen it," she said. "I've been there."
Nordegren added that she does not intend to give any additional interviews as she wants to remain a private person as she raises her two children with Woods, Sam, 3, and Charlie, 19 months.
Asked about his ex-wife's interview, Woods said Wednesday, "I wish her the best in everything."
"You know, it's a sad time in our lives," he said from The Barclays golf tournament in New Jersey. "And we're looking forward in our lives and how we can help our kids the best way we possibly can. And that's the important thing."
The Associated Press contributed to this report.