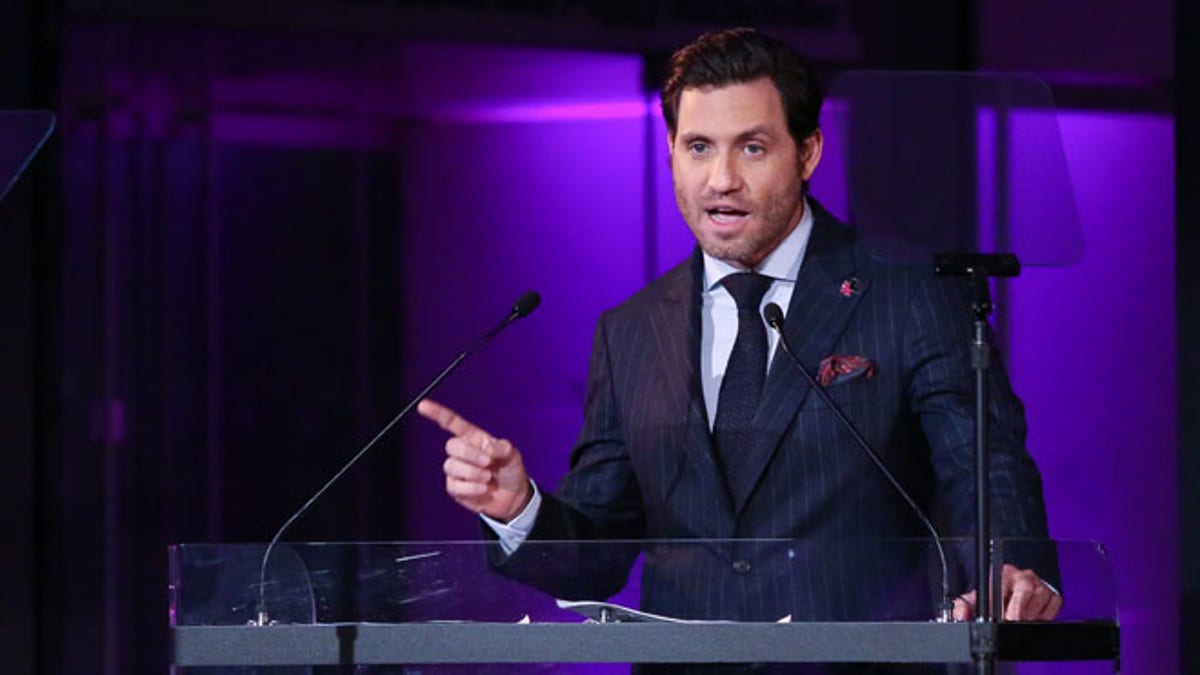 UNITED NATIONS (AP) – Emma Watson cheered the possibility of the U.S. electing its first female president. Edgar Ramirez questioned a "macho" world that teaches boys to suppress emotions and dominate women.
The actors roused up a glitzy and high-powered crowd at the Museum of Modern Art in Manhattan on Tuesday night to promote U.N. Women's HeForShe initiative to draw men into the fight for global gender equality.
The organization released a report detailing progress made by 10 universities around the world that have committed to redressing gender inequality in their institutions. It is part of a wider project convening 10 heads of state, 10 global corporate CEOs and 10 university presidents to take concrete action for gender parity.
Watson, the U.N. Women Global Goodwill Ambassador, drew whoops and cheers when she referenced the possibility of Hillary Clinton winning the U.S. presidential elections.
"I don't know if I would have believed you if you had told me two years ago before I made my HeforShe speech that we might have the first female president of the United States," said Watson, best known for her "Harry Potter" character Hermione Granger, the plucky bookworm whose wits frequently saved the day.
Watson also celebrated the fact that Britain has a woman prime minister in Theresa May.
Ramirez, a Venezuelan actor who starred in "The Liberator" and "Joy," gave an impassioned indictment of a world where "male adolescents are taught to be dominant, tough and disrespect women." He said teaching boys to suppress their emotions creates taboos around male mental health, leads to depression and even violence.
Japanese Prime Minister Shinzo Abe, Canadian Prime Minister Justin Trudeau and Finish President Sauli Niinisto also spoke. "The Daily Show" host Trevor Noah served as presenter.
The report on the 10 universities detailed stark gender disparities within the participating institutions. At Georgetown university, 74 percent of its leadership and 64 percent of its tenured professors are men. At the University of Oxford, just 23 percent of tenured professors and 38 percent of senior leadership are women.
The report highlighted imbalances within certain academic tracks and in fields of study chosen by female students compared to their male counterparts.
Stony Brook University President Samuel Stanley told The Associated Press his school has started anti-bias training for senior leaders and search committees in an effort to redress gender imbalances. Nearly two-thirds of tenured professors at the New York-based school are men, and a similar number make up its senior leadership.
Stanley said his own daughters have encountered difficulties while pursuing careers in sciences, including one who was asked by a colleague if she could bake cookies.