Eddie Cibrian's Ex Brandi Glanville Gets Married in Drunken Las Vegas Wedding, Report Says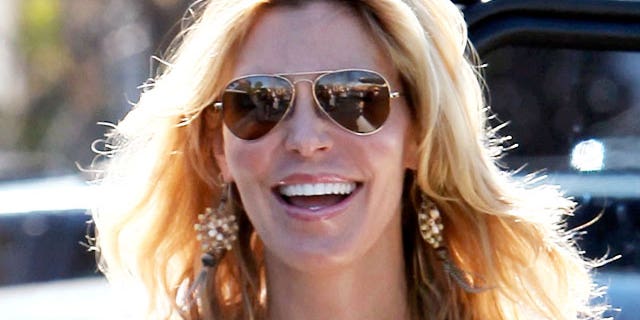 NEWYou can now listen to Fox News articles!
Brandi Glanville, whose ex-husband is actor Eddie Cibrian, married her best friend in a drunken Las Vegas wedding -- which the pair now plans to annul.
Glanville, part of the cast of "The Real Housewives of Beverly Hills," married Mixed Martial Arts manager Darin Harvey after a night of hard partying in Sin City on New Year's Eve.
"He is my best friend but after some beer and strippers he is now my husband! No joke!" the 39-year-old tweeted to fans.
Click here to follow Fox411 on Twitter and Facebook.
Harvey confirmed the wedding came amidst a drunken haze in a "crazy Vegas moment."
"Getting annulled tomorrow… no worries was a drunken BFF thing getting annulled," he added.
Click here for more Brandi photos on X17 Online.
Glanville, a former model, was married to Cibrian from 2001 to 2010. They have two sons together.
Cibrian, 38, and LeAnn Rimes, 29, met as co-stars of "Northern Lights" in 2009 and began an affair while they were both married.
They divorced their respective partners and were married in April 2011.