'DWTS' recap: Tonya Harding cries after her son watches her dance, two more celebs go home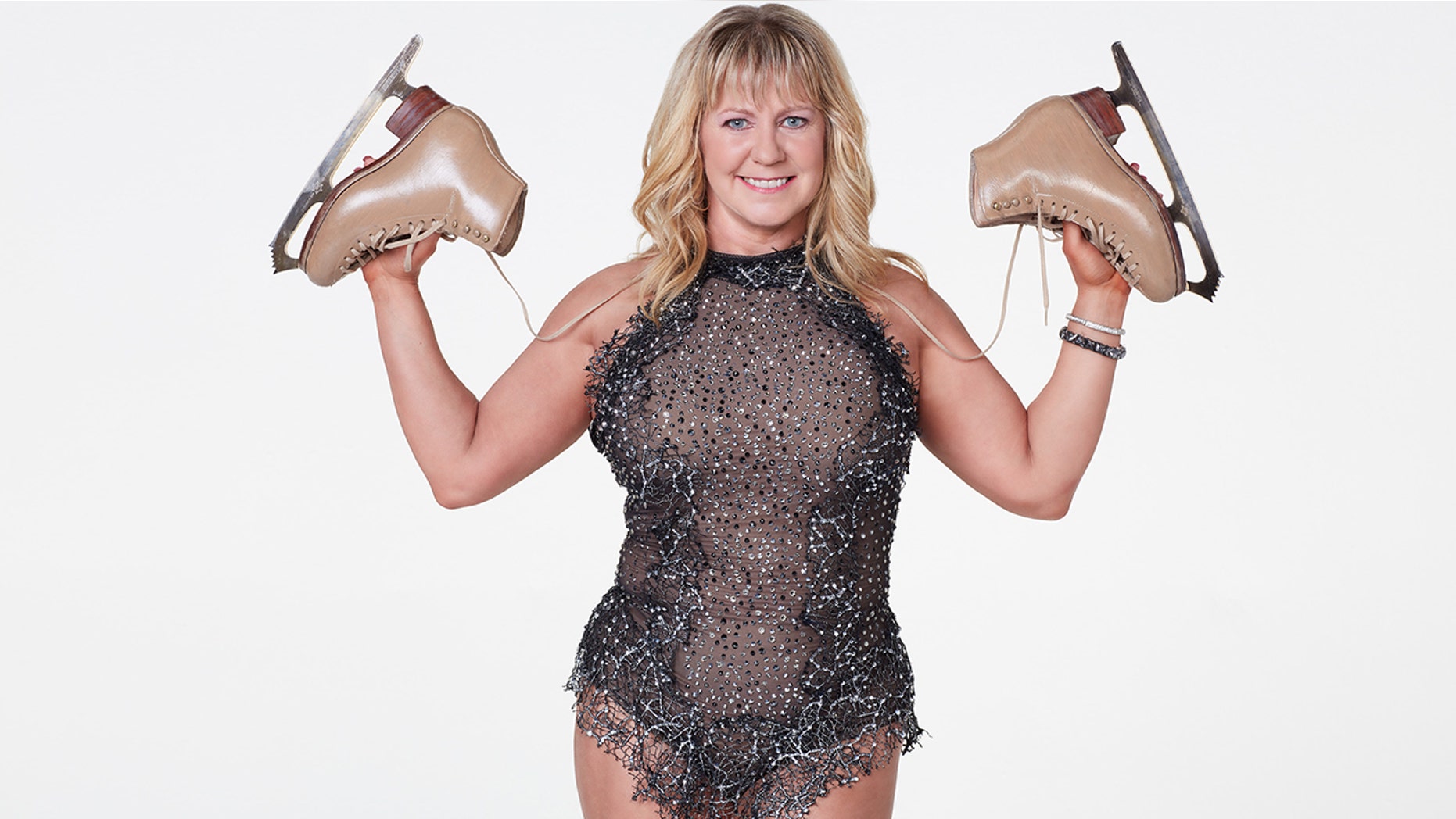 Tonya Harding has said she's chosen to keep her son out of the public eye because people can sometimes be "cruel."
But on Monday night, that all changed as her son and husband were both in the audience during Monday's episode of "Dancing with the Stars: Athletes."
Harding performed solidly on the show again, falling into a tie for third for her two dances—the individual and team performances for which she earned a cumulative 66 out of 80 points.
Meanwhile, fellow ice skaters Mirai Nagasu and Adam Rippon were in first place with their two-dance total. The show's two basketball stars, Kareem Abdul-Jabbar and Arike Ogunbowale, both got their walking papers on the double elimination night.
Last week, Harding's son, Gordon, watched his mom on "DWTS" from home, but this week, Harding told Fox News that he actually attended the show with her husband, Joseph Price. "We let my son come, too, because it's a once in a lifetime thing and I wanted him to see it," she explained.
"Last week, he watched me at home on TV and he goes, 'Yeah, mom was pretty. Yeah, mom, I love you.'
"But today, he told me that he was proud of me," Harding said, getting teary-eyed over her son's attendance.
"This truly is a fresh start and I'm having a wonderful time," Harding also told reporters with partner Sasha Farber by her side.
She conceded that "everyone has their own opinion" about her past, "but for the most part, everybody has been totally gracious and rooting for us and it's really exciting….I'm literally working my butt off."
Harding and Farber got raves as previous "DWTS" winner Rashad Jennings acted as the guest judge alongside regulars Len Goodman, Bruno Tonioli, and Carrie Ann Inaba.
The controversial ice skater did the quickstep to the tune "Redneck Woman," which was fitting for Harding as she declared in rehearsal footage that she loves to hunt, fish and cut wood.
In fact, the country routine started with Harding cutting wood with a prop ax, and concluded with the gutsy athlete throwing Farber to the ballroom floor!
Tonioli called Harding's dance "great fun, high energy."
But it was her ice skating rivals Nagasu and Rippon who took first place for the night, both earning 74 points.
Nagasu performed a lovely Disney-themed routine in which she channeled Cinderella with her "Prince" of a partner, Alan Bersten.
2018 Winter Olympics star Rippon said in rehearsal clips that he was getting only three to four hours of sleep a night; both he and Nagasu are doing "Stars On Ice" as they also compete on "DWTS."
Rippon and dancer Jenna Johnson electrified the crowd with a quickstep that guest judge Jennings called "stunning."
Rippon told Fox News after the show that, "I literally was just going over the steps in my mind and just reminding myself to smile and make 'dancer faces' " during his performance.
"I owe literally everything to how great of a teacher Jenna is."
Olympics luge star Chris Mazdzer tied with Harding for third with a score of 66 for two dances.
Former softball pitcher Jennie Finch Daigle and football player Josh Norman both earned 63 points.
Hoops player Ogunbowale earned a total of 70 points, good for second total, but it wasn't enough as she got eliminated on Monday night along with her idol, Kareem, who landed in last place with a 59 score. Basketball fans got the bad news that both were going home at the end of the show.
"I'm in good company," college court star Ogunbowale told reporters after her elimination.